1 Driving Home for Christmas
Taking 'Driving Home for Christmas' to brave new places, this is definitely one for the hurling fan in your lives (So pretty much anyone in Ireland). Drive it home, lad.
2 Merry Feckin' Christmas!
Available in black, maroon, red and blue, this is the perfect jumper to wear as you settle in to watch the Father Ted Christmas Special and watch the priests try and make it out of Ireland's biggest lingerie section (I understand).
3 The Tayto Jumper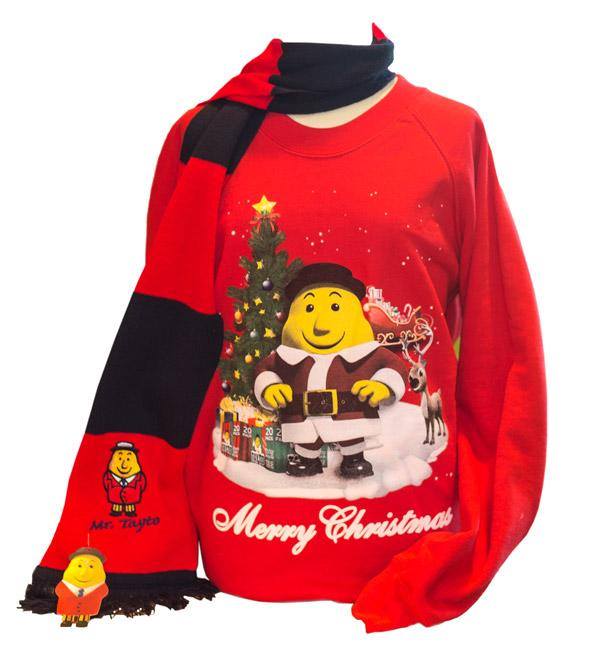 It wouldn't be an Irish Christmas jumper list without a Tayto jumper. This official jumper was massively popular in 2014, but sadly isn't available anymore-- it might be time to start a petition to ask Tayto to bring it back!
4 Merry Christmas-- Now Feck Off!
One for the grumpy grinches in our lives-- we all know one. Gift them with this, hand them a pint and let them sit in the corner shouting 'Drink!' for the day.
5 Nollaig Shona Duit!
Our lovely little island, the Irish for Happy Christmas and a few shamrocks thrown in for good measure-- this is a fairly Irish Christmas jumper alright.
6 Harpy Christmas!
These official Harp Christmas jumpers proved a hit last year, and the Irish drinks giant are bringing them back for 2019-- but you'll have to be lucky enough to win on the Harp Facebook page to get your hands on one!
7 Have a Derry Christmas
Derry Girls is now almost as much as an Irish staple as Father Ted, so it was just a matter of time before they started cropping up on Christmas geansaí. This class handmade jumper makes us think the show is long overdue a Christmas special!