WOULD you like to see the world through the eyes of a hammerhead shark, horse or a chameleon?
Well, now you can, thanks to the brilliant inventiveness of two Irish artists.
Anne Cleary and Denis Connolly are artists and partners who have lived together in Paris for 25 years.
Together they designed five 'meta-perceptual helmets', which will make their British debut at the upcoming Liverpool Irish festival.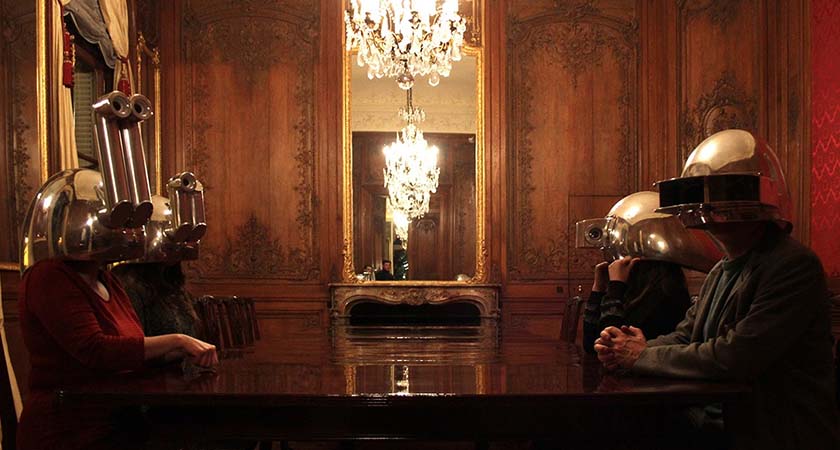 Over the phone from Paris, Cleary (who comes from Co. Mayo) explains how she and her Dublin-born partner came up with the idea.
"We have been working on a visual perception project for four or five years now, with a university in Paris and DCU in Dublin."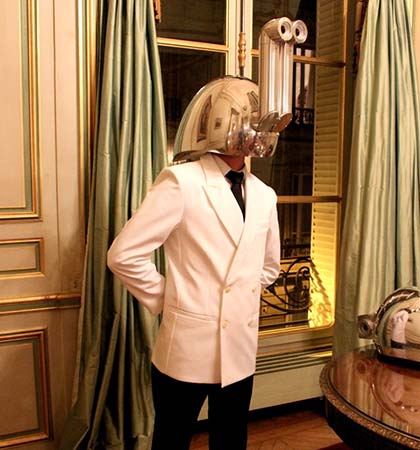 The pair was influenced by George Malcolm Stratton who pioneered the study of perception in vision by wearing special glasses which inverted images up and down and left and right in the early 20th century.
"That was the inspiration initially", says Cleary. "It's very scientific but also a little bit of Mad Professor and we liked that".
Using the skills of "master coach builder, Neil Mckenzie" they made five helmets all offering different animal vision.
For example, the eyes are placed far apart on the helmet they call the hammerhead shark, the chameleon looks front and back, the horse helmet has eyes placed on both sides but a blind spot in front and the giraffe which makes you feel super tall.
"The fifth one we call the Cheshire Cat", explains Cleary. It creates a rivalry between your eyes using a mirror to create a strange floating or superimposed effect.
The masks have ben worn all around Ireland.but this will be the first time the public in Britain will be a chance to wear them and roam Liverpool's streets with a unique perspective on the world.
Liverpool Irish Festival takes place across Liverpool from 15th to 25th October and celebrates the cultural links between Liverpool and Ireland through film, music, art, performance, theatre, food and drink. Click here for details