FRANCES BLACK will play her first solo performance in over three years at The Crossing in Birmingham this evening.
The special concert is one of the highlights in the city's week-long festivities in the build-up to St Patrick's day on Sunday.
The Dubliner can still be seen on occasion performing across Ireland with Newry singer Kieran Goss and acclaimed folk musician Sharon Shannon. But concerts such as tonight are scarce.
"I am excited about tonight, but there a butterflies too," she told The Irish Post.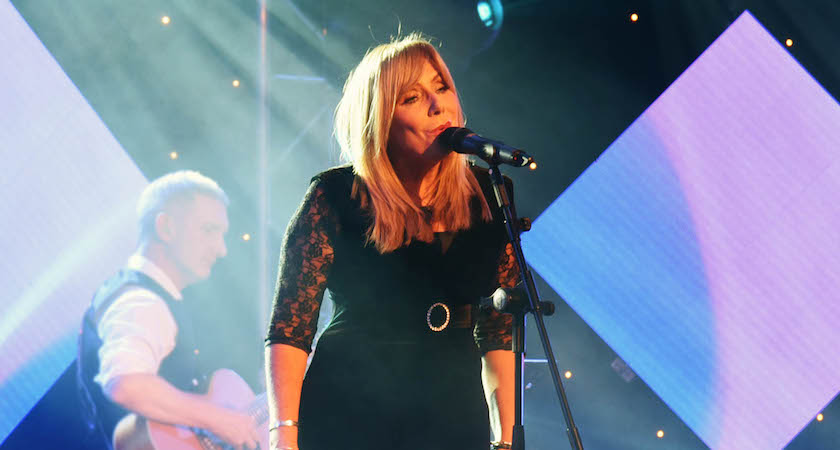 Advertisement
"I have been turning down gigs and doing gigs with other people for three years. But when I got the phonecall, I found it difficult to refuse this time.
"I love Birmingham people, they are not unlike the Irish really. We have a great affiliation, I think.  I always feel very at home here and very welcomed.
"I can only ever remember having good experiences whilst in Birmingham. Along with Manchester and Liverpool, they were always three favourites of mine when I toured the UK."
The singer has had a hectic three years. She became an independent senator in Seanad Éireann back in 2016 and also devotes her time to the RISE foundation – a charity she set up which helps families with drug, alcohol and gambling problems.
"I am still gigging, but it is difficult," she admitted.
Advertisement
"What I have done for the last three years try to play at Christmas time and I still try to find the time to work with Kieran Goss.  We have had a few reunion tours over the last three years and I have also had gigs with Mary Coughlan and Sharon Shannon in that time.
Identity
"I would love to do more, I honestly would. Singing is part of my identity. I can't not sing.
"Somewhere in my psyche I think there is another album in me. So I am always conscious of songs that might come my way, and I start to think 'if ever I did an album, this could work well.'
"The timing is difficult at the moment, but occasions like tonight always reignite that hunger and passion to perform."
Frances Black performs at The Crossing in Digbeth this evening. Tickets on the door are £20. This event is organised by The Old Crown who have a whole host of events on this week including Irish sporting legends Paul McGrath and  Steve Staunton at the Old Crown on Thursday, March 14. 
Really looking forward to performing in Birmingham this coming Wednesday 13th March at the St Patrick's week long Festival.. it's my first solo gig in England in a very long time.. if ya know anyone who lives in the area please spread the word.. thanks a million 😊👍 pic.twitter.com/lz6Qtxxr5a

— Frances Black (@frances_black) March 9, 2019
Advertisement