Sponsored by RTÉ Player International
NO MATTER where in the world you are celebrating St. Patrick's Day, you can celebrate the best of Irish food, culture, language and landscape with RTÉ Player International, as well as watch all of the action of Ireland's 2016 St. Patrick's Festival Parade.
RTÉ Player International gives audiences worldwide a front row seat for the extraordinary display of energy and imagination that is the St. Patrick's Festival Parade in Dublin today, March 17.
Highlights of celebrations taking place across the country will also be featured on RTÉ News available on RTÉ Player International.
Watch some of the highlights here...
https://www.youtube.com/watch?v=sASn4-kP5fw
Celebrating all things Irish, RTÉ Player International has also launched Ireland: The Collection featuring a range homegrown programmes that showcase the magic and beauty of Ireland.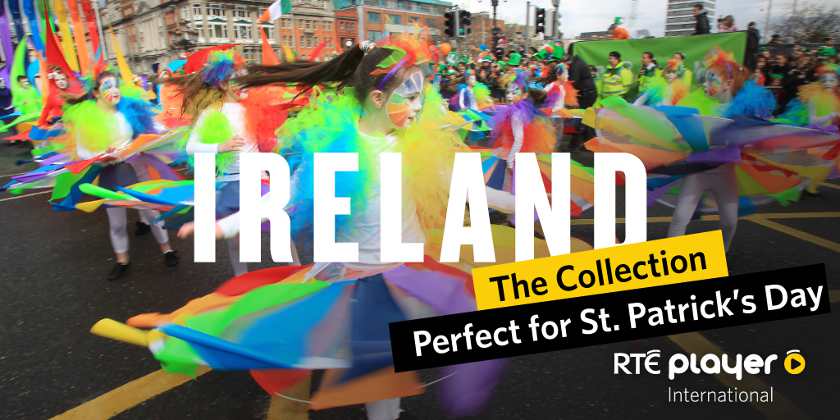 The collection includes Creedon's Wild Atlantic Way, where John Creedon navigates Ireland's magnificent west coast from Kinsale in Cork to the very top of our island – Donegal's Malin Head.
The Secrets of the Irish Landscape, the award-winning programme sees Derek Mooney follow in the footsteps of one of Ireland's greatest unsung scientists Robert Lloyd Praeger while Great Irish Journeys documents famous Irish journeys and the impact they have had on the island.
How to be Irish, sees Rick O'Shea takes a look at what it means to be Irish on St Patrick's Day for people living in Columbia, Finland, New York, London, Guatemala, New Zealand and of course Ireland!
Stay in touch with TV from home 
Download the new RTÉ Player International iPhone and iPad app and start enjoying hundreds of hours of great Irish television, including just-aired TV programmes, box sets and collections.
Some content may require a monthly subscription to view. See App Store for pricing guide details.