JOHNNY DEPP is a troubled man.
There's no getting away from the fact the Pirates of the Caribbean actor has endured a difficult couple of years.
Aside from the fact he's popped up in a string of box office duds, Depp has faced increased scrutiny over his private life.
The latest has been chronicled in a Rolling Stone profile of the actor that highlights, in particular, just how bonkers he's been when it comes to his finances.
Not content with splashing out $75 million on 14 properties and spending a further $3 million shooting his pal Hunter S. Thompson's ashes out of a cannon, Depp has become embroiled in a series of lawsuits and settlements that have depleted his funds.
Depp's not likely to go broke any time soon, of course, but at this rate, he may have to do the unthinkable - yeah, another Pirates of the Caribbean movie.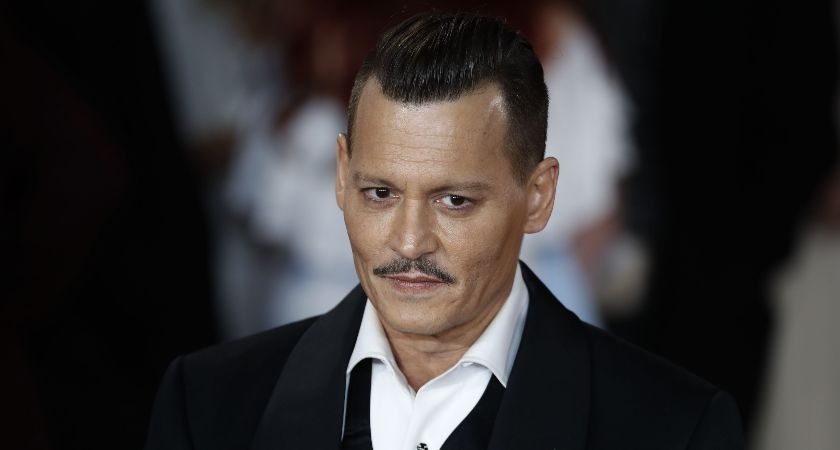 In any case, The Cut decided to put together a handy rundown of every crazy purchase made by Depp of late and it makes for fascinating reading.
Here are just a few of the things Depp has purchased of late:
– A 10,500-square-foot rented mansion at 16 Bishopswood Road in London's Highgate neighborhood, which is where the interview takes place.
– A personal chef named Russell, who prepares Depp and Rodrick a "three-course meal of pad thai, duck and gingerbread with berries."
– A 1940 Harley-Davidson.
– The Viper Room, an old speakeasy once owned by Bugsy Siegel.
– An 8,000-square-foot estate nicknamed "Dracula's Castle."
– Millions of dollars on an army of attorneys "to bail him out of numerous legal crises" and pay "hush money."
– $75 million for 14 residences.
– $3 million to shoot his pal Hunter S. Thompson's ashes into the sky from a cannon. (Though, "by the way, it was not $3 million to shoot Hunter into the fucking sky," says Depp in the piece. "It was $5 million.")
– $7,000 on a couch from the set of Keeping Up With the Kardashians for his daughter.
– 70 guitars.
– 200 pieces of art, including Basquiats and Warhols.
– 45 luxury vehicles.
– $200,000 a month on private air travel. (In an email from Mandel asking Depp to curtail his holiday spending, this is what Depp had to say about his air travel options: "I don't have all that many options at the moment. A commercial flight with paparazzis in tow would be a fucking nightmare of monumental proportions. . . . What else can I do??? You want me to sell some art??? I will. You want me to sell something else??? Sure . . . what???").
– A sound engineer on the payroll so he could feed him lines through an earpiece while filming.
– 12 storage facilities for his Hollywood memorabilia, largely of Marlon Brando and Marilyn Monroe.
– $1.2 million to keep a doctor on call.
– $1.8 million a year on round-the-clock security.
– $30,000 a month Mandel claimed he spent on wine. ("It's insulting to say that I spent $30,000 on wine," says Depp. "Because it was far more.")
– An island in the Bahamas.
– A French villa for his ex Vanessa Paradis and their kids.
– His family farm in Kentucky.
– A $30,000-a-month L.A. rental house for his mom before she died, which continued to run up charges because "according to Depp, the Mandels forgot to cancel the lease."
– A Hollywood Hills compound, "where Depp had purchased five homes that he had knitted together into an urban estate."
– An undisclosed amount of money on houseplants.
– A wedding, and rent and mortgage payments for his sister Christi.
– $1 million on his wedding to his ex Amber Heard, held on his Bahamian island.
– A $7 million payment to Heard after she sued him for domestic abuse.
At this rate, we wouldn't rule out the prospect of Edward Scissorhands 2 actually happening.
But at least there will never be a Mortdecai 2, right?
And if you thought that was bad, check out our breakdown of all the crazy things Nicolas Cage blew his fortune on. It's just as mad/sad.