TWO IRISH sisters who went viral with a lively post-wedding rendition of 'The Rattlin' Bog' are heading to the US for their first performance stateside.
Patrice O'Connor (Davern) and Clodagh McCarthy became global sensations back in 2017 with their late-night performance of the Irish folk classic.
The song became one of the most widely shared Irish videos to ever hit the internet with Patrice and Clodagh earning the moniker of The Rattlin' Bog Sisters in the process.
Now the pair are set to take their show on the road – and in some style.
The Rattlin' Bog Sisters are set to perform together at a huge Irish festival taking place at the Sugarland Barn, Arena in Madison, Wisconsin on May 26th.
A family-friendly celebration of all things Irish, the event will feature Irish dance, music and culture set against the backdrop of a scenic farmyard setting.
The Rattlin' Bog Sisters, will be able supported by an American band, alongside popular local, regional, and international acts like Boxing the Compass, the Moxie Strings, West Wind, Rising Gael, Trian and Jig Jam.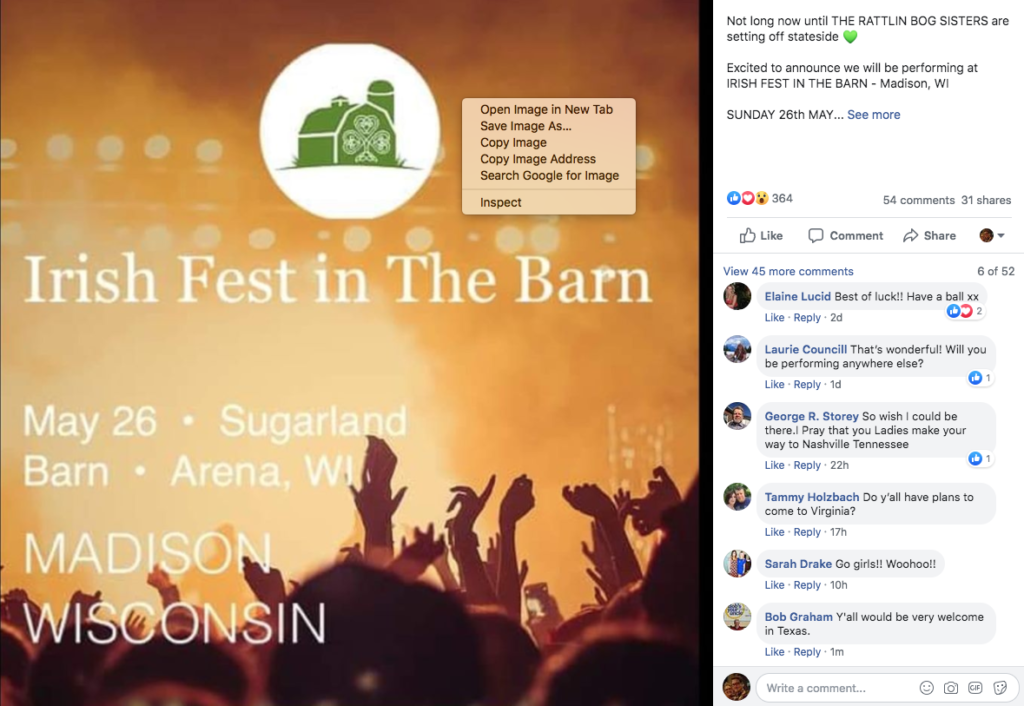 "We are delighted to be given this opportunity & can't wait to hit the stage," the sisters wrote on Facebook.
More information on the festival can be accessed here.