POST-PREGNANCY BABY weight remains a hot topic when it comes to women whether they are quick to lose it or happy to embrace their new shapes.
The NHS estimates that women gain an average of two stone during pregnancy – and there's no shame in that at all.
However, when it comes to new father's, the topic of male pregnancy weight gain goes largely overlooked.
That could be about to change though, after research from LighterLife Fast revealed that around one in five new dads put on more than a stone in the first year after becoming a father.
In fact, the average weight gain for first-time fathers is 1st 5lbs (8.5kg), which is almost the same as a new mum- despite the fact fathers aren't the child bearers.
Incredibly, the research shows that 1 in 10 (9%) gain the same amount as new mothers within the first year.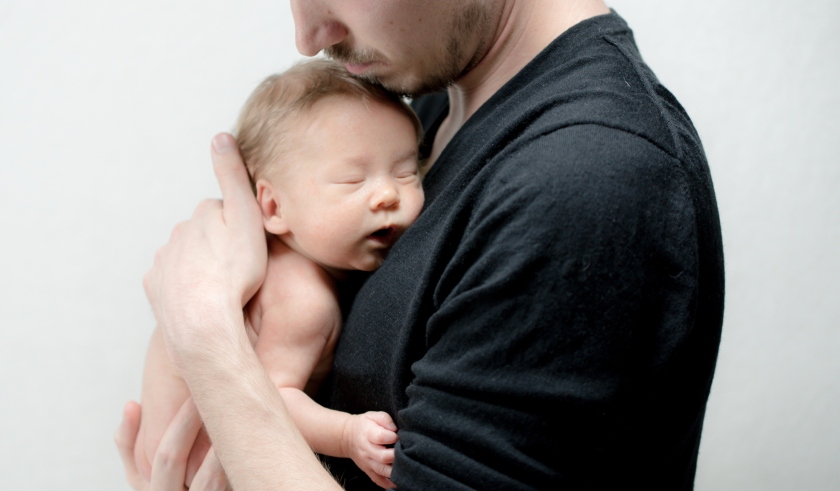 The research, which anonymously polled over 1,500 men, revealed the moments when this weight gain was realised, with 25% noticing after seeing an unflattering picture, 27% when clothes became too snug, 15% after getting out of breath playing with their children, but perhaps most worrying, is that 26% realised they gained weight when other health concerns were flagged.
The exact reason for the weight gain is unknown, though the survey did reveal that men get 74 minutes less free time than their childless counterparts receive, dropping from 178 minutes of free time per day to 104 minutes.
Gone are the hours spent slogging at the gym and enjoying meal prep, as those polled attributed the weight gain to doing less exercise (28%) and not having enough time to prepare healthy meals (20%).