IF you're travelling to Ireland, or simply an inquisitive local, it's always good to know exactly what's out there and how best to spend your time. But spending isn't for everybody, and that's where we come in.
We've compiled a little suggestion list for the best places to visit and things to do during your visit. Some free - some requiring a fee. The best of both worlds.
First up - Fee-paying attractions:
1. The Guinness Storehouse Tour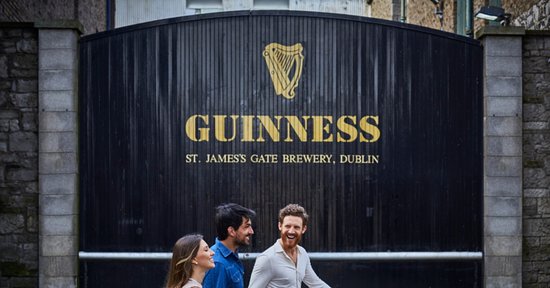 Advertisement
It's got to be done right? A pint of Guinness is at the heart of every Irishman and we encourage you to try as much as Guinness - responsibly of course -as you can while you're visiting (it tastes a lot better here, trust us). Located in Dublin, the tour lets you discover everything there is to know about the rich history of the famous stout. You'll learn how to pour the perfect pint and their seven-floor extravaganza allows you enjoy a fabulous panoramic view of the city. Over 1.7 million people visited the storehouse last year, and who could blame them?
Price: €18.50
2. Dublin Zoo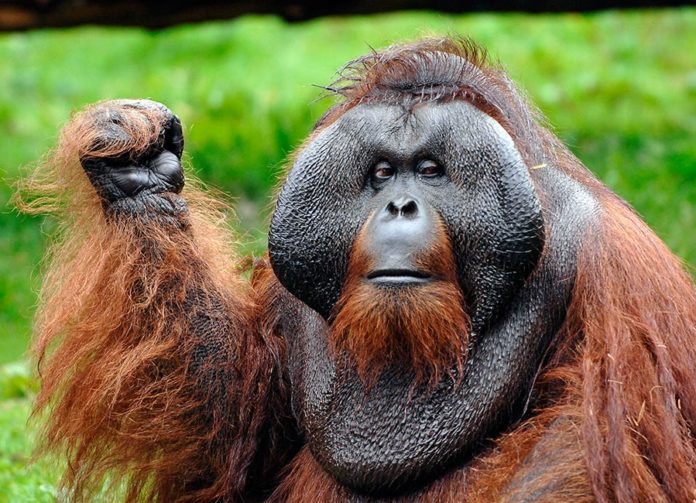 Sticking with Dublin, we have its 28-hecatre zoo, which is one of the oldest zoos in the world - established back in 1831. One of the main attractions there are the Asian elephants (there are over a dozen there), but aside from that you'll see giraffes, gorillas, lions, tigers, hippos, orangutans, meerkats, crocodiles, snakes and some very creepy crawlies. With numerous daily talks and animal activities it's a no brainer for families or anyone interested in wildlife.
Price: €18.50
3. Tayto Park
Advertisement
Who doesn't love a theme park? The park in Co. Meath attracted 700,000 visitors last year. Sitting alongside the Tatyo factory (if you haven't tried Taytos then what has your life come to?), the amusement park has Europe's largest wooden inverted rollercoaster. There's also a special 5D cinema and an on-site zoo (if you haven't had enough of zoos by this point), rock climbing, playgrounds - everything you need!
Price: €18 in August - €15.50 from September
4. Muckross House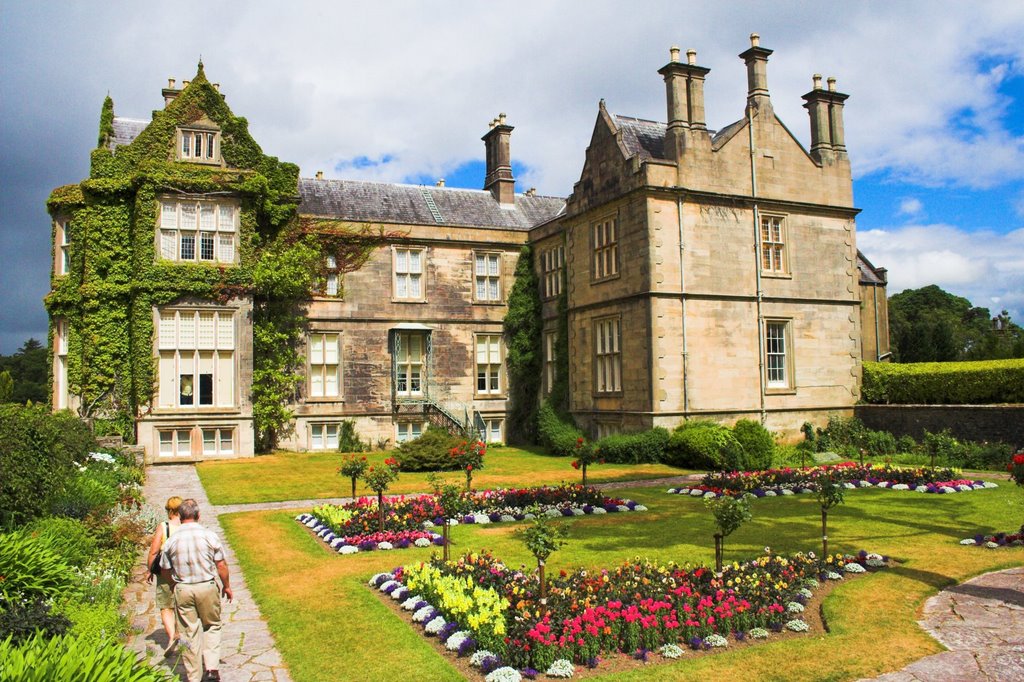 Located in Killarney National Park in Co. Kerry, Muckross House is a fantastically impressive Victorian-era mansion that allows you to explore its fascinating interior and wander its stunning grounds. A sense of history and beauty is on offer here, and right outside is the beautiful national park, which will take your breath away in places. Queen Victoria visited in 1861 and special china and ornaments were commissioned for her which are still o show. It's quite a place!
Price: €9.25
Advertisement
5. St. Patrick's Cathedral
Built between 1191 and 1270, it's the site where St. Patrick himself reputedly baptised the local Celtic chieftains. It's the tallest church in Ireland and provides for some absolutely stunning viewing. Ireland's religious history is etched into the bricks and artwork here.
Price: €6.50
And now, attractions that won't cost you a penny:
1. National Botanic Gardens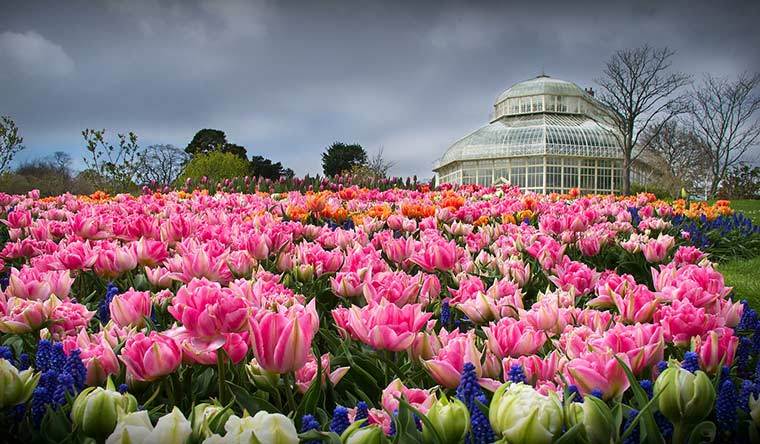 Advertisement
Over 600,000 people visited last year. Who ever said flowers weren't interesting? Inside you'll find a breathtaking collection of plant species from all over the world (it isn't all shamrocks we promise you). Founded in 1795, the gardens in Dublin currently hold around 20,000 living plants. It's a vibrant place full of life and colour and above all, it's a lovely afternoon's walk.
2. Croagh Patrick
The scared mountain of St. Patrick. Located in Co. Mayo, the mountain boasts magnificent views of Clew Bay and the surrounding area. The walk is a tough one, but well worth the effort once you're at the top. Every year on the last Sunday in July, known as "Reek Sunday", people perform the two-hour climb bare-foot to pay tribute to the pilgrims who scaled the mountaineer without shoes and prayed and fasted at the top for forty days in the year 441.
3. Crawford Art Gallery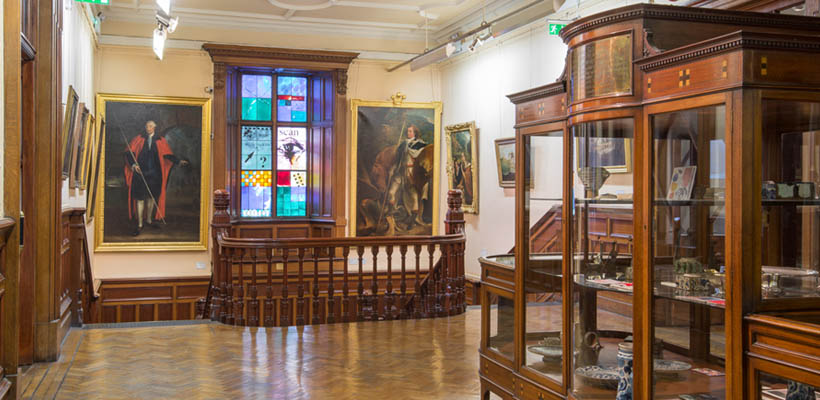 Located in Cork, the gallery attracts around 200,000 art-lovers every year. If you're after a bit of culture, this is for you. A collection of Greek and Roman sculptures were introduced there in 1818 and are now the main focal point.
Advertisement
4. Glendalough

Considered to be the epitome of Ireland's rugged, romantic landscape. Found in Co. Wicklow, this glacial valley is bordered by wild forests which surround a a couple of dark and mysterious lakes. It gets a fair number of visitors due to it's beauty, but you'll find you can lose yourself easily (both spiritual and physically) in the incredible alluring scenery.
5. Fungi the dolphin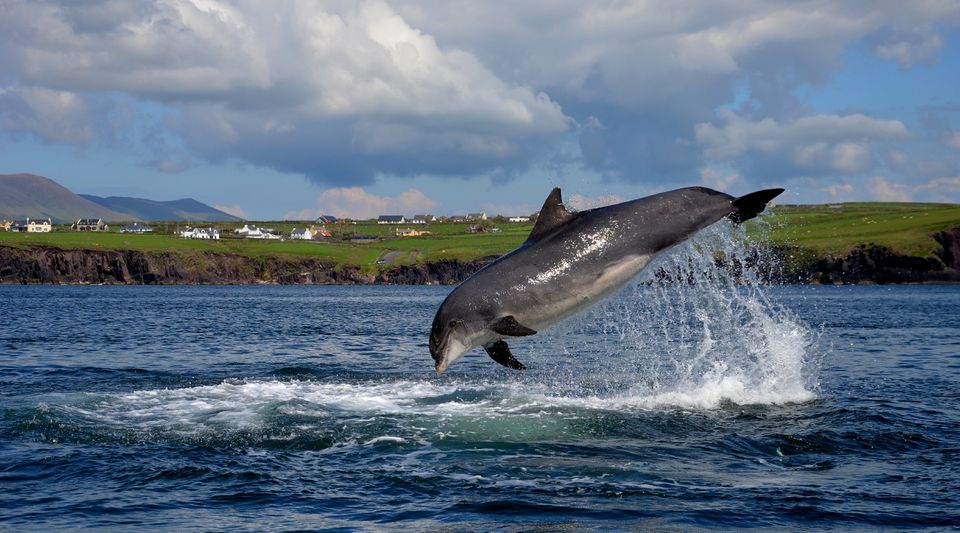 Now, you can pay a little money and jump on a boat which will take you out into Dingle Harbour and get you close to Fungi, but there's a much cheaper way to see him (and a much more rewarding way too). Just take a stroll down the east side of Dingle and walk along the coast for about 15 minutes. Before long, you'll have reached the point where the bay meets the sea, next to a ragged looking tower called Hussy's Folly. From there you'll have a beautiful view of the ocean, the ring of Kerry and if you're patient enough, you'll be in a perfect place to spot Fungi, just where the cliffs form a bottleneck.