BARRY'S TEA has come in for criticism after it emerged the company has been using microplastics to make its current range of tea bags.
The criticism comes off the back of an online petition, launched by Lisa Quinn, calling on the company to make its tea bags biodegradable.
The campaign, titled "Barry's tea: Make tea bags 100% compostable" has already attracted more than 9,450 signatures on Uplift.
Quinn is calling for the Cork company to follow the example of PG Tips, who recently announced plans to make their tea bags compostable.
At the moment, Barry's tea bags contain 20% polypropylene, which is used to help tea bags retain their shape.
However, Quinn feels is only adding to the planet's escalating plastic waste crisis.
"This really disappoints me as a long-term loyal Barry's tea drinker," she wrote alongside the petition. "Other teabag manufacturers are able to construct fully compostable tea bags, so why can't Barry's?
"Too often the onus is on the consumer to protect the environment. I believe that corporations also need to step up and do their part. We don't need any more unnecessary plastics in the world."
According to The Irish Times, Barry's Tea is looking to remove plastics from its tea bags and make them biodegradable "as speedily as possible."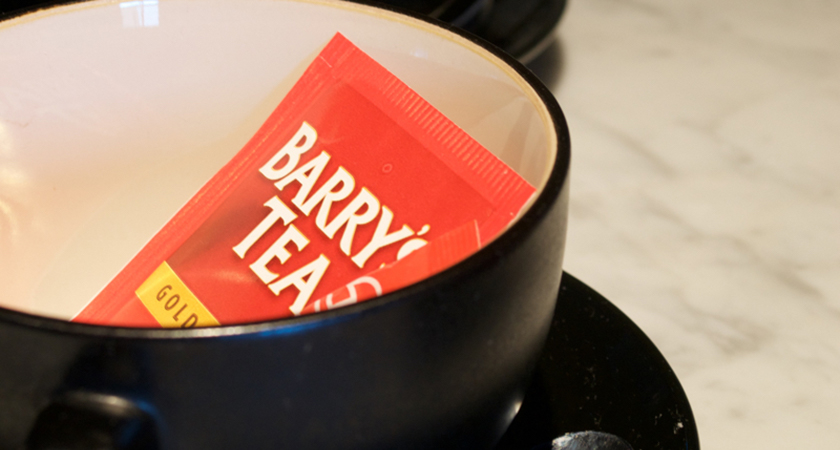 A spokesperson said they are "working hard towards a plastic-free tea bag solution". Several trials involved filter paper solutions have already taken place.
"Once we have a solution confirmed, we will share the date that our new plastic-free tea bags will be available to purchase."
Irish tea fans drink an estimated three cups of tea a day. Barry's Tea accounts for 38% of all tea sales in Ireland, according to the company's official website and social media pages.