CONOR MCGREGOR looks set to double his net worth after being bought out of his Proper No. 12 whiskey brand in what amounts to yet another mega-money payday for the Irishman. 
The Notorious may still be smarting from his shock defeat to Dustin Poirier but the Irishman's remains well and truly in the black if these latest reports are to be believed. 
According to the Irish Mirror, Mexican spirits firm Becle have tabled an offer in the region of €130 million for McGregor's share of the business, based on its previous valuation of €257 million in 2020.
Becle, which already owns the famous tequila brand Jose Cuervo, initially had a 20% stake in Proper 12 before increasing its share to 49%. 
Now it has moved to take control of the whiskey brand with McGregor and his manager Audie Attar, who also founded the business, set to divide the £112m between them. 
A statement from Becle read: "On February 23, 2021, the Company provided notice of the exercise of its call option to acquire 51 per cent of the equity interests of EBS." 
"We expect to announce further details upon the closing of the transaction." 
There is no word yet on whether McGregor will retain a role in the business. 
However, the deal is expected to take McGregor's overall net worth to somewhere in excess of £300m, with 'only' £87m of that coming from his UFC bouts.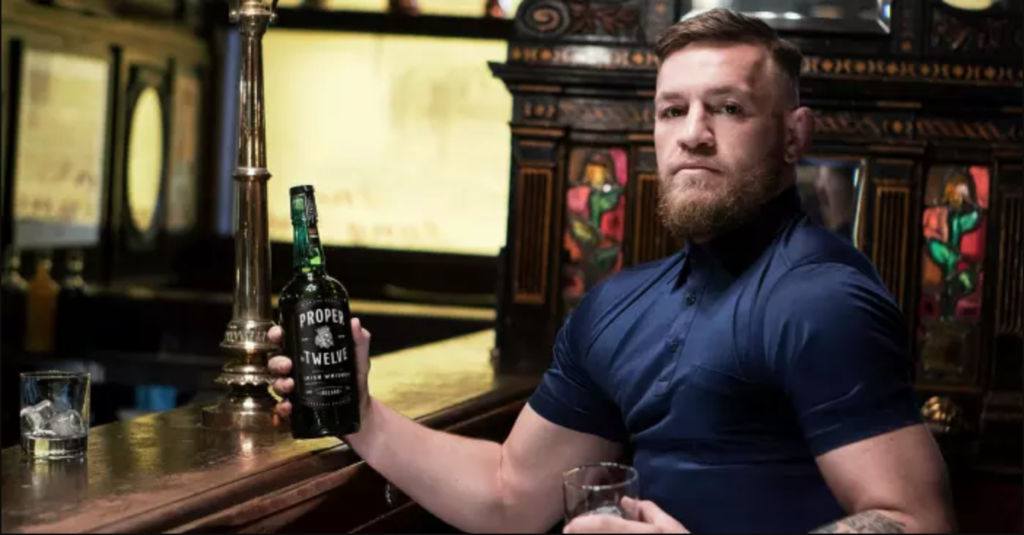 McGregor has made no secret of his ambitions to become the highest-paid athlete in the world. 
"I'm already a very wealthy man and it is only going to go up, make no mistake about it," he revealed in one interview. 
"This year I have aspirations of being the number one highest-paid athlete on the Forbes list. 
"I believe I will do it and times are good and the whiskey is better.  
"'It is a phenomenal liquid and it is only a four-year age, it's our first launch so wait until we get to eight-year, wait until we get to 12 years, wait until we get to 21 year. 
"I actually have barrels of the stuff boxed off for my son and it is signed to my son that I am going to gift to him on his 21st birthday so he's going to walk into a 21 year aged Proper 12 empire. 
"I'm very excited to gift him that and I'm even more excited to taste it myself." 
At the time of writing, McGregor has yet to formally confirm the deal has gone through.