IRISH RUGBY star Ronan O'Gara has described his shock following the terrorist attack on two Christchurch mosques in New Zealand.
At least 49 people have been confirmed dead after a gunman, 28-year-old Australian national Brenton Tarrant, opened fire at two mosques in the city during Friday prayers.
Police were also required to disarm two improvised explosive devices found close to the scene of the two attacks.
Three men and one woman were arrested, with Tarrant - who released a rambling far-right manifesto online before live-streaming the first shooting - set to be charged with murder.
O'Gara lives in New Zealand, where he is currently coaching the Christchurch-based rugby team the Crusaders.
Speaking to Newstalk, the 42-year-old opened up about what has been a difficult day for everyone in the city.
"Of all the cities in the world, I suppose, Christchurch has had its own adversity with earthquakes – but people here are very resilient and very nice and now this out of the blue," he said.
"Yeah the boys are shook. There is no doubt about it. Everyone is shook.
"I am not from there obviously, but it is a lovely city and when you live there it becomes your home so it has been a very surreal day."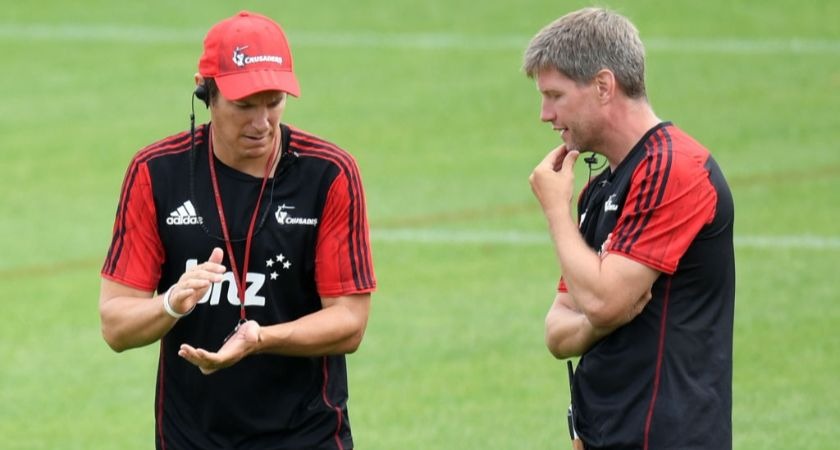 According to O'Gara, his Crusaders team had just arrived at Christchurch Airport when reports of the shootings first broke.
"It is hard to know what to do or where to go to," O'Gara said.
"I suppose that is what shock is."
The attack left the Irishman understandably stunned.
"For this to happen on streets that you know makes it all the more incomprehensible," he added.
"My mum and dad are over as well so they got my youngest boy and Jess went to get the other four who are in the same school.
"I think they got home an hour and a half ago so thankfully everyone is safe."
O'Gara also tweeted a message of support to anyone affected by the attack.
"Thoughts and prayers with the families affected today in Christchurch," he wrote.
"An incredibly sad time. LOVE >Hate."
Thoughts and prayers with the families affected today in Christchurch .An incredibly sad time.
LOVE >Hate.

— Ronan O Gara (@RonanOGara10) March 15, 2019
O'Gara has been working as assistant backs coach with the Crusaders since January 2018.