THE doors of the polling stations opened at 7 o'clock this morning - and a steady stream will be heading into stations across the country until 10pm tonight to cast their vote.
We have done our bit here at The Irish Post, with some of us managing to get in early this morning before coming in to work to have our say in our local politics.
Have a read below and see how we got on...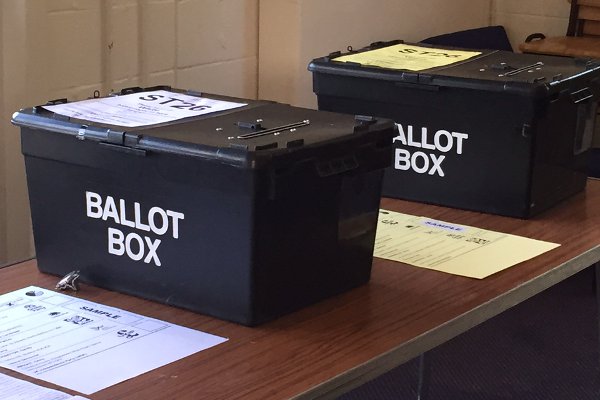 Fiona Audley
Polling station: St Albans, Hertfordshire 
Time: 7.15am
"No signs of voter apathy in London Colney this morning. My polling station had only been open for 15 mins when I arrived but there was a steady stream of professionals – male and female - heading through the doors to mark their ballot papers on their way to work. Although a couple of young women – clad in neon lycra – clearly made a detour on their morning run to cast their vote. It was a bright sunny morning in Hertfordshire and there were no queues - so no excuse not to get out and vote."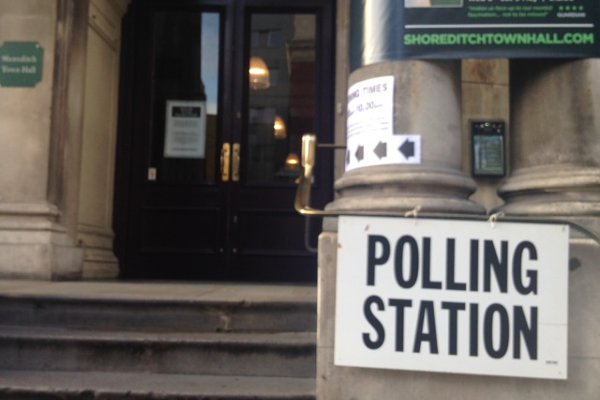 Katy Harrington
Polling station: Shoreditch Town Hall, Central London
Time: 7.45am
"I voted at 7.45am this morning in Shoreditch Town Hall. There were about 6-7 other people in there and it only took a few minutes, so a fuss-free introduction to my first GE vote in London. My Ballot paper had a few surprises though, there was a 'Booze is more dangerous than cannabis option'. Plus a few other quirky independents whose campaigns leaflet were far too generous in their use of exclamation marks for my liking. After some thought, I voted Greens. I decided not to try and vote strategically, rather to give my vote to a party that may actually share some of my own values."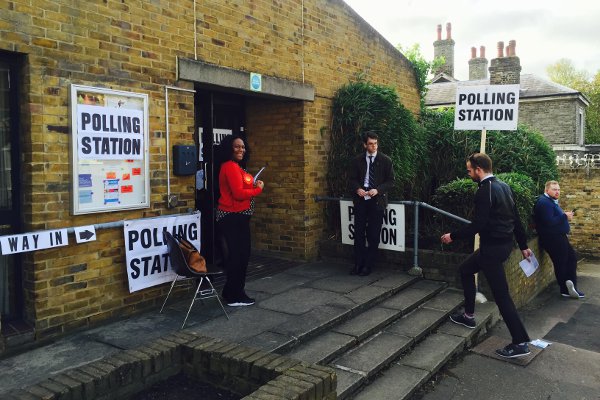 Siobhán Breatnach
Polling station: Lewisham East, South-East London
Time: 7.30am
"There was a steady flow of voters at Brandram Road Community Centre this morning at around 7.30am where people turned out to vote for their candidate of choice for the Lewisham East constituency. We saw mainly young professionals, as well as a couple with a baby and pram in tow, queuing to vote, with no more than four people at any one time waiting to sign in and have their say at the ballot box.  The constituency is currently represented by Labour's Heidi Alexander. She is one of seven candidates, which also includes Julia Fletcher (Liberal Democrats), Peter Fortune (Conservative) Nick Long (People Before Profit), Maureen Martin (Christian Peoples Alliance), Anne Maria Waters (Ukip) and the Green's Störm Poorun - a South Londoner with mixed roots including Irish."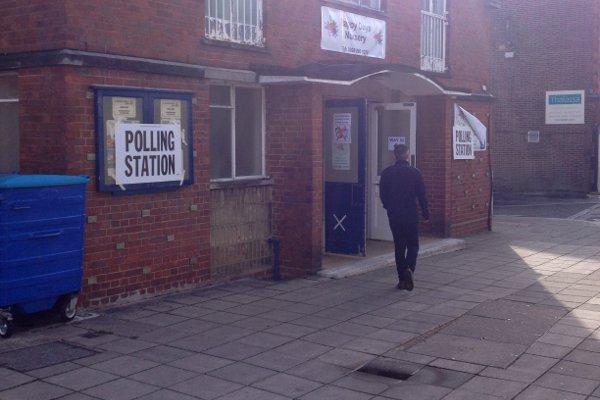 James Mulhall
Polling station: Southgate, North London
Time: 8.15am
"Aside from the polling station signs, there was not much to suggest it was election day this morning when I went along to St Andrew's Hall in Southgate. There were only two men ahead of me – both seemed to be working professionals. When they were turned down in their request to take a photo of the booths, they cast their votes are went about their business. Because of the relatively empty hall, I managed to get in and out in five minutes for my first time voting outside of Ireland. After submitting my ballot, I walked up to the tube station where a last-minute Conservative campaigner was handing out leaflets and urging morning commuters not to forget to vote. He didn't approach me – so I must have had that look of the early bird who caught the worm. Or else the look of someone who would never cast a vote."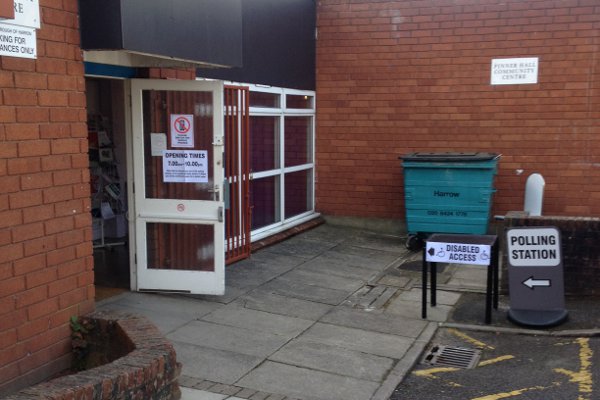 Nemesha Balasundaram
Polling Station: Pinner Hill Community Centre, Pinner, North-West London
Time: 8.05am
"As I headed to the polling station at the end of my road I have to admit the anticipation was building. Although I was eligible to vote in the last General Election, this was my first time actually doing so. The entrance to the polling booths was hidden at the back of the community centre, and aside from a large dustbin, a few rogue parked cars, and a handful of people heading in and out of the building, the atmosphere was fairly quiet and uneventful. Nevertheless, as a first timer, it was quite an empowering experience to cast my vote, and I'm certainly glad I finally did so!"