THE MOST AND LEAST visited counties in Ireland over the course of 2017 have been revealed in data released by Failte Ireland.
Dublin, unsurprisingly, attracted the most visitors last year with Galway, Cork, Kerry, and Clare completing the top five, The Irish Independent reported.
On the flipside, Longford was Ireland's least visited county, according to the National Tourism Development Authority of Ireland.
The data collected by Failte Ireland included visitor numbers and revenue by both region and county across the course of 2017.
A total of 5,936,000 overseas visitors came in Dublin in 2017, according to the figures published by The Irish Independent, with the Irish capital reporting revenue of €1981m.
By contrast, Longford recorded just 24,000 visitors over the same time period, recording revenue of €10 m in that time.
Approximately nine million overseas tourists came to Ireland last year, spending around €4.9 billion.
The top 10 most visited counties, based on visitor numbers and revenue in 2017 are as follows:
10. Donegal: 255,000 (€82m)
9. Wicklow: 275,000 (€73m)
8. Kilkenny: 315,000 (€55m)
7. Mayo: 324,000 (€78m)
6. Limerick: 647,000 (€261m)
5. Clare: 749,000 (€158m)
4. Kerry: 1,277,000 (€337m)
3. Cork: 1,600,000 (€631m)
2. Galway: 1,673,000 (€589m)
1. Dublin: 5,936,000 (€1981m)
Dublin was also the most popular destination among domestic visitors, ahead of Cork, Galway, Kerry, and Wexford.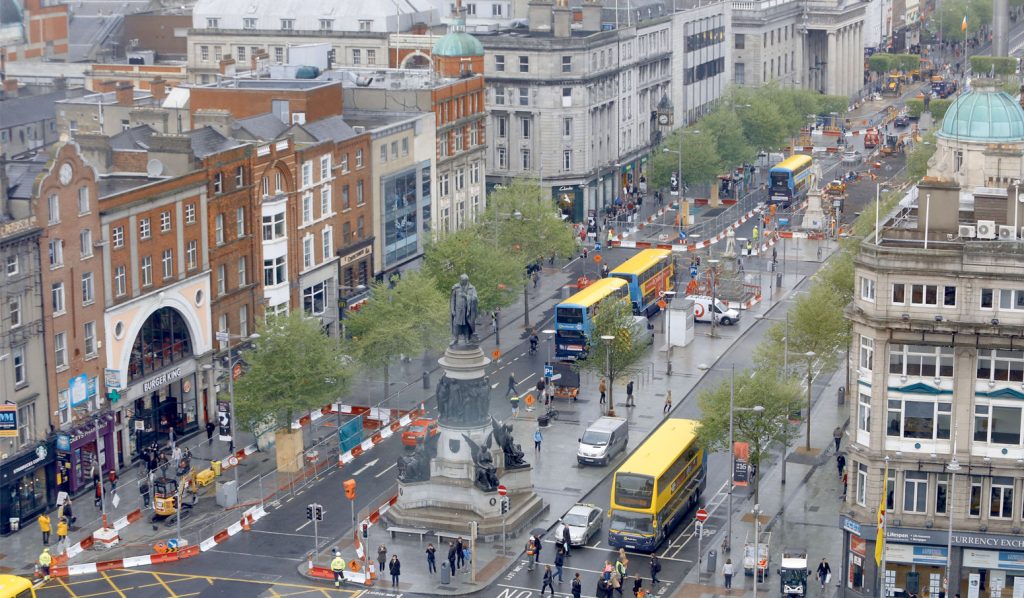 The Irish capital welcomes around 1,497,000 domestic visitors in 2017 recording revenue of €307 m for that period.
The top 10 counties for domestic visitors in 2017 were:
10. Wicklow: 319,000 (€49m)
9. Clare: 362,000 (€86m)
8. Donegal: 376,000 (€96m)
7. Tipperary (N&S): 496,000 (€92m)
6. Mayo: 503,000 (€108m)
5. Wexford: 654,000 (€146m)
4. Kerry: 964,000 (€205m)
3. Galway: 1,024,000 (€247m)
2. Cork: 1,113,000 (€337m)
1. Dublin: 1,497,000 (€307m)
Longford was again among the least visited counties, along with Roscommon