BINGO HAS always been a popular form of entertainment, traditionally amongst the older generation-- however, now it is becoming more popular amongst younger people.
The game is easy to pick up and play and was originally played in bingo hall venues. Now the game is more popular than ever with online bingo attracting a wide range of players of all ages. But what made Ireland fall in love with the game? Here's a run down of how bingo became such a big part of the Irish landscape.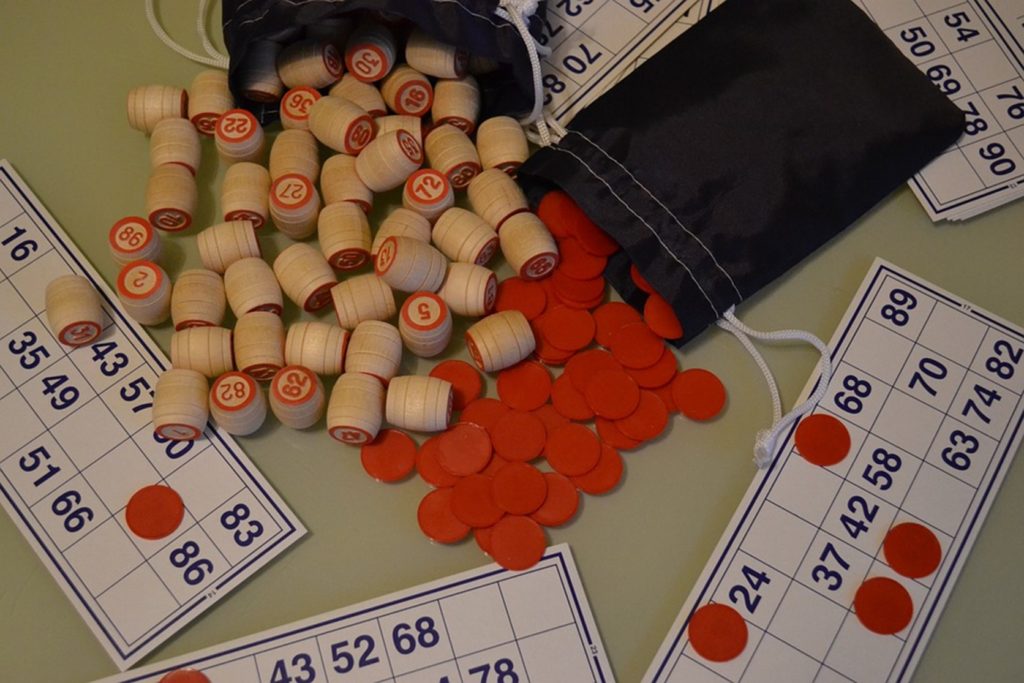 Bingo in Ireland; A Quick History
The traditional game of bingo didn't arrive in Ireland until the 1960s, but when it did it was quickly embraced by the nation and became a favourite pastime. As in England, a number of large bingo halls sprung up around the country and became popular places for young adults to socialise and have fun. Saturday night at the bingo was a great place to meet your mates for a drink, some food, and a lot of fun. And if you were lucky, you might win some money too.
Irish bingo was originally championed by the Catholic church, who marketed it as a fun way to raise funds from the communities. In only a few years its popularity had spread so much that the activity detached itself from the church and became a mainstream form of entertainment.
The majority of bingo halls were found in Dublin, and they catered to residents and visitors alike. While bingo halls in England relied on tourists and holidaymakers for their largely seasonal income, the Irish fully embraced the game of bingo as fun for all the family, and bingo never suffered from off-season lows.
The Spread of Modern Bingo
Sixty years after it was first introduced and bingo in Ireland is still going strong, albeit in different forms from its original church fundraiser roots. The game has had to adapt and evolve in order to stay popular through changing generations and trends. Although bingo halls are still standing, you're just as likely to find a game happening in your local pub, online, or in clubs.
Providers are always looking for ways to make their offerings stand out from the crowd, and unique styles is a good way to do this. There has been a meteoric rise in fun bingo nights, like those offered by Bingo Loco. Combining elements of clubbing with bingo games, these rave bingo nights are offered in 12 different venues throughout Ireland and frequently sell out. Players can drink, dance, perform stunts for prizes, and have a whole lot of fun alongside their games of bingo.
Bingo has also been embraced by the gay community and Drag Queen bingo nights are the new novelty evening out that everyone loves. It's a far cry from the image of pensioners hunched over their cards and dabbers, but bingo's ability to reinvent itself for new generations is one of the reasons why it remains so successful.
The Irish Legacy
The Irish have long had a reputation for being lucky, so it's not surprising that they would be forever associated with a game of chance. In fact, the country receives a nod in the list of traditional bingo calls, with 'Old Ireland' being the moniker for number 17 – a reference to St Patrick's Day and its celebrations. Lucky Irish themes are popular amongst online providers, not only of bingo games but also others like online slots.
Types of Bingo Games
Another way which bingo has remained popular is by embracing different variations of the game. The traditional game has always used 90 balls, but newer versions use fewer, decreasing the number of different combinations on cards and making it easier for players to win. Different versions are particularly prevalent in online bingo, where the sites don't need physical space to run the games and can host multiple offerings at a time.
Here's a quick look at some of the different bingo games on offer:
90 Ball Bingo: Your bingo card has 15 numbers arranged in three rows. You'll need to match an entire row to win and there are hundreds of thousands of possible combinations, meaning games can sometimes last a while.
75 Ball Bingo: Also called American Bingo, you have 24 numbers (and one blank space) in a 5x5 square. Cross off all the numbers in a section to win.
30 Ball Bingo: This form of bingo is also known as Speed Bingo because the games are much faster. You need to match only 3 numbers out of 9 on your card to win. This is probably the most popular online bingo game.
You Pick 'Em Bingo: You'll feel more in control of your luck because you get to choose your own numbers. It is very simple, with no rows or sections to fill; just cross off enough of your numbers to win.
Bingo Bonanza: This game plays fast and can rack up large jackpots as there isn't a guaranteed winner every time. The game uses letters and numbers and is another popular online variant.
Stallion Race Bingo: This one is growing particularly popular in Ireland and is played in small groups of up to 15 people. Everyone has a number between 1 and 15 and needs to cross off numbers in that section of their bingo cards.
In Conclusion
Bingo's popularity in Ireland has been constant over the last 60 years. The game is continually reinventing itself to keep up with changes to modern life, and the Irish love the fact that one of their favourite pastimes is willing to evolve with them. Now that online bingo means the game is more accessible than ever, even more people are flocking to sites to try their hand at hitting the jackpot.