"I ALWAYS say that if you wouldn't be willing to shout it out at the top of O'Connell Street then you shouldn't put it on the internet. It's extremely traceable. People just need to be aware that everything they write can be traced."
Sinead Crowley's debut novel, Can Anybody Help Me?, is published this month and the thriller serves as a timely warning that the internet carries many risks as well as values.
The plot centres around a new mother in Ireland who goes online, joins a mothers' forum and without realising it starts to volunteer more and more information about herself. Then one of her new online 'friends' disappears. It is a very modern thriller with a stunning twist.
Crowley is RTÉ's Arts and Media Correspondent and has been working on the book for almost five years from her Dublin home.
"I got the idea when I was on maternity leave with my first baby," she told me this week. "He will be five later this year. I was surfing these sites, as most women do when they have babies.
"If we have a query in life we turn to Google and end up sharing information with other women. Some of the sites are really, really useful and it occurred to me that we are giving out a lot of information.
"They are anonymous but people do end up giving more information and I'm not sure they realise they are giving it. Ireland is a small country.
"If you drip-feed information you end up giving out a lot of information. It all adds up. It's perfectly innocent but in the book a person with an ulterior motive collects it."
So how worried should we be about internet safety?
Crowley added: "I have a heightened awareness of it because I am a journalist. The internet is as scary as you want it to be, but it's also as safe as you want it to be. We are in a transition right now.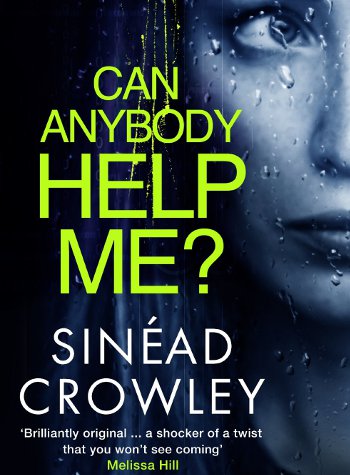 "Our children's generation will be more aware. I grew up with no internet. We've all had to get used to it and people are getting used to it.
"It's a case of self-policing. My children are very young, so I am lucky. I would be more worried now if they were teenagers. First of all they are young and growing up with it, plus I'm aware of the potential issues because of my job."
Crowley argues that more young people need to be more 'net-savvy' these days, especially if they have high hopes for their careers in the future.
She added: "19-20 year olds nowadays are the people who will be going for the big jobs in 10 years time. They just need to have the cop on to know what they are putting out there.
"It's like photographs. When we were growing up photos were just something that stayed in the house. Now we are aware that every photo has the capacity to be shared, it's not just family and friends anymore."
The finished work is a fantastic thriller and a joy to read, so Crowley can feel rightly proud of her debut. It is, she says, something she had always wanted to get out there.
"I had always, always, always wanted to write a book. I was a huge reader when I was a child, even in English classes in school I would have picked the imaginative compositions. I studied communications and got a job as a journalist, but the book was always in the back of my mind."
Life as an RTÉ correspondent has taken her all over the world, plus when you add in life as a busy mother-of-two she admits that she now wonders where she actually found the time to write it.
She continued: "I can't remember where or when I found the time! I started writing it on my first maternity leave and it was always a case of putting it all together.
"I developed the ability to write in short bursts, which is handy. I didn't lock myself away for eight hours at a time. I would write after 8pm at night when the children were in bed.
"When I decided I wanted to do it I said to myself 'give it one shot'. I was 38 or 39 when I was writing it and I was then expecting a second child midway through writing it. It was tough going, but I got there and I'm very proud of it."
The book was launched last week at Eason's in O'Connell Street and Crowley is now working on a follow-up.
"It has been an interesting time and it has been nerve-wracking too. The next book sees the female Garda in the book get pregnant and she has to return to work after having a baby. Let's see how it goes!"
Feedback so far has been hugely positive, something which has inspired Crowley to keep going.
"In some ways it is an incredibly intimidating thing. If people think that writing a book is easy because you're a journalist, well it isn't. To do something creative and put it out there is a difficult process. There's a huge sense of nervousness.
"But I did it through the traditional route of finding an agent and then a publisher, so you must assume that they like it and want it. The proofs have been out there now for three or four months and the response has been fantastic.
"It's a bit like sitting your Leaving Certificate every day! The feedback from other writers has been brilliant, so I'm a little bit easier about it all now."
Sinead's day job with RTÉ provides plenty of variety and has taken her to some fascinating places, including to the USA for coverage of the Oscars.
She added: "That was great fun. We went over the year that there were loads of Irish people up for awards and Glen Hansard was among them for Once. We got to walk on the red carpet and everything. To be in Los Angeles that week was amazing.
"The whole place is like one big bubble and everyone is talking about the Oscars. It was a bit like being in Drumcondra on All-Ireland Final day! It's great fun and a privilege to be around, regardless of who you are supporting."
Can Anybody Help Me? by Sinead Crowley is out now.