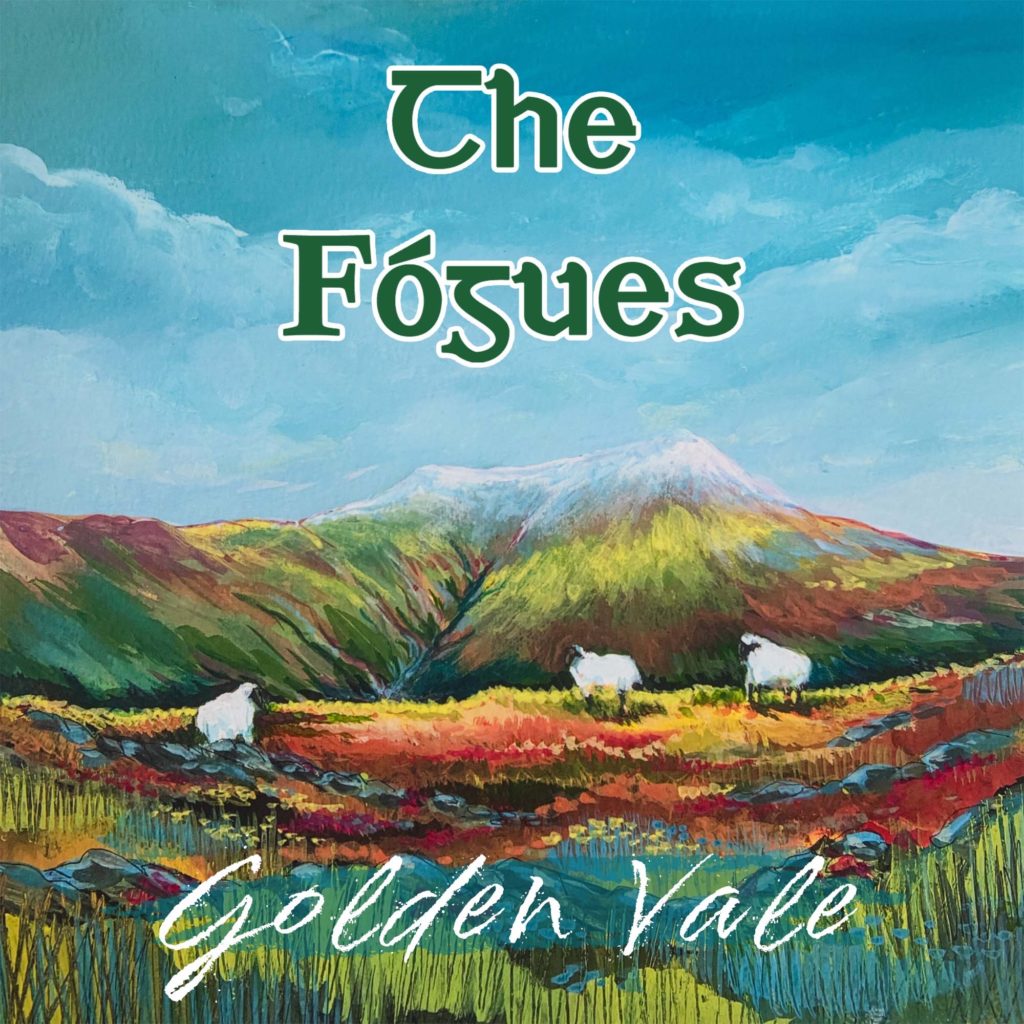 The Fógues are a four-piece ballad group made up of four Fogarty cousins.
Formed in 2017, their latest single was released at the end of November last year. They'll be touring the UK in the spring.
What are you up to?
We're currently promoting our new single, doing gigs, and preparing for gigs in Britain.
Which piece of music always sends a shiver down your spine?
Luke Kelly's last recorded performance of The Night Visiting Song, broadcast in 1983.
Which musician has most influenced you?
As a group, The Clancy Brothers, Dubliners, Fureys, Christy Moore
Who would be in your ideal band?
Tommy Makem, Tom Paxton, Sharon Shannon, Dolores Keane
How did you get started in music?
Music is written into our DNA. Both the Fogarty and O'Brien families have a long tradition of music. It was only natural that we would carry it on. Formal lessons brought us some of that way, but playing music for our own pleasure is what kept us going and continues to keep us going today.
Where are you from in Ireland, and what are your roots?
We are born and bred in North Cork, and all live a few miles from Mitchelstown at the foot of the Galtee Mountains.
What's on your smartphone playlist at the minute?
Seán Keane, Ruaile Buaile, JigJam, Tumbling Paddies, Whistling Donkeys, and of course The Beatles are ever present!
Pantomime or opera?
Panto all the way
What is your favourite place in Ireland?
Micheál - Cliffs of Moher
Ted - Corca Dhuibhne
Jack - Caherdrinny Castle
William - Dunmore East
Mozart or Martin Hayes?
Mozart seemed like a sound fella, but Martin Hayes is the GOAT.
Have you a favourite line from a song?
"May your tears come from laughing, find friends worth having,
With every year passing they're worth more than gold."
In terms of inanimate objects, what is your most precious possession?
Ted - A letter from Ronnie Drew
Micheál - A chain from Ted's grandfather
Jack - Grass from Anfield
William - A miraculous medal
What's the best thing about where you live?
The view of the Galtees
What do you consider the greatest work of art?
Simone Walsh's painting See You In The Local