BORIS JOHNSON'S alarming attitude towards foreign leaders and Irish Taoiseach Leo Varadkar has been exposed in a worrying anecdote published in the Financial Times this week.
In the piece, written by Philip Stephens, the potential next UK Prime Minister's shocking approach to diplomacy is laid bare in a series of revelations concerning Johnson's view of other world leaders.
Coming during his time in the Foreign Office, the article alleges that Johnson was "heard to muse as to whether Chancellor Angela Merkel had served in East Germany's Stasi secret police".
French President Emmanuel Macron meanwhile is branded a "jumped-up Napoleon".
Ireland's prime minister, Leo Varadkar, comes in for similarly offensive jesting with John reportedly heard to quip: "Why isn't he called Murphy like all the rest of them".
Advertisement
The quotes paint a vivid picture of Johnson as a decidedly ignorant and insular PM, quick to peddle offensive stereotypes and evidently non-plussed about building bridges abroad.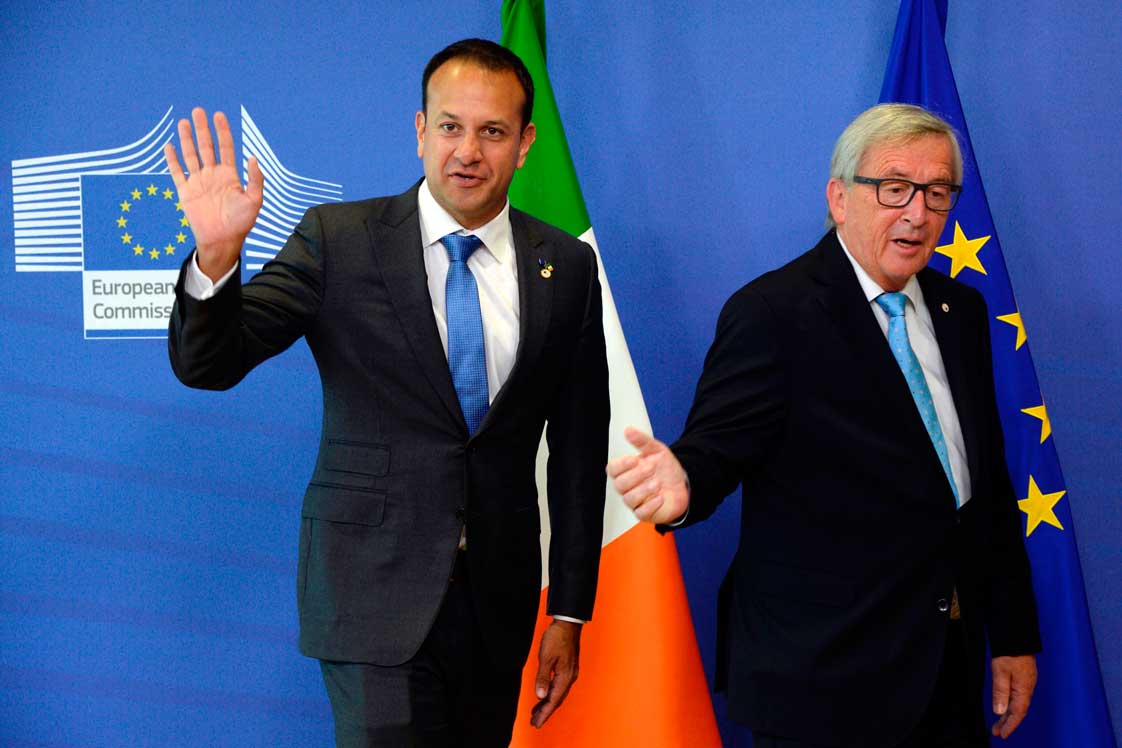 More concerning still, Stephens' piece goes on outline Johnson's supposed plans to get around the Irish border issue:
"Some say Mr Johnson's real plan has always been to seek a form of words from the EU27 that would allow him to claim he had sufficiently diluted post-Brexit arrangements for the Irish border — the so-called Irish backstop in the withdrawal agreement. With help from Labour rebels, he would then get the deal through the House of Commons."
Though Stephens admits that plan now looks unlikely, given that Johnson recently insisted the backstop must be scrapped altogether, he does have an alternative:
"Plan B, allies say, is to persuade Ms Merkel and Mr Macron into bullying Mr Varadkar simply to drop Ireland's insistence on the backstop. "
With just over 100 days left to formulate a cohesive Brexit agreement, these latest revelations paint a concerning picture for both the UK and Ireland.
Advertisement
You can read Philip Stephens piece here.