EMPTY BOTTLES of Conor McGregor's Proper 12 whiskey are reportedly being sold on eBay for anywhere up to €80.
According to the Irish Sun [via the Irish Mirror], empty glass bottles of the popular spirit have been sold for as much as €79.50 on the online auction site.
The item description reportedly read: "You are bidding on an 'empty' bottle of the hottest new whiskey on the market.
"Only a limited amount were released for sale. Very rare. Great price that includes free shipping!"
The UFC icon launched his own brand of whiskey back in September.
Despite garnering some poor reviews from whiskey experts, sales of the spirit have gone through the roof., with fans desperate to get their hands on a bottle.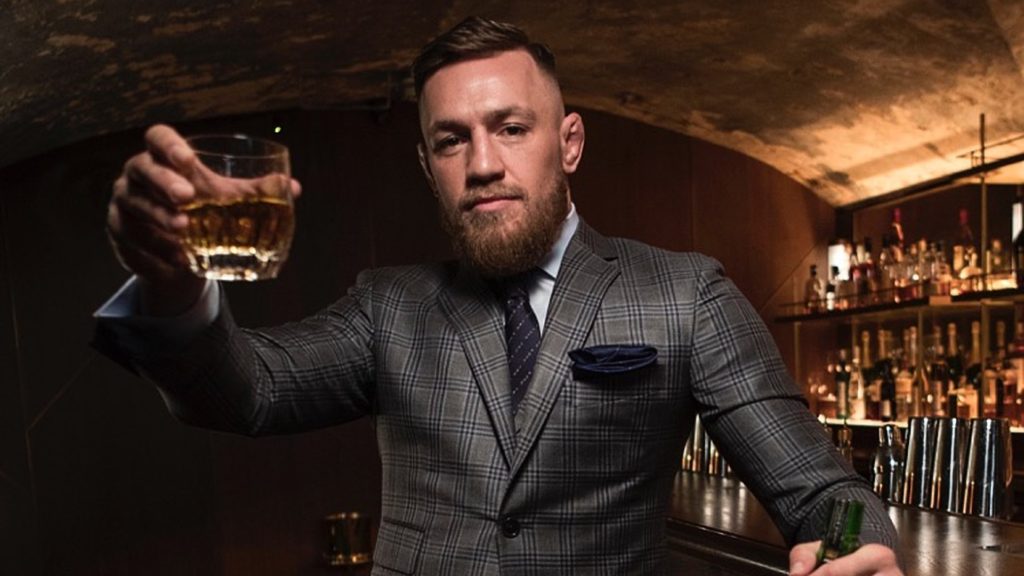 For example, Tesco was forced to introduce a two-bottle limit on customers looking to buy Proper No 12 after a surge in demand for the spirit.
Earlier this month McGregor was forced to issue an apology after six months' worth of the whiskey sold in the space of just 10 days.
The demand for the McGregor spirit has prompted a surge in the number of business savvy online sellers looking to shift empty bottles of the brown stuff.
Eric Hammer from New Jersey in the US took to Twitter to reveal how he bought a bottle of Proper 12 for $31 (€27.46) before selling the empty whiskey bottle for $40 (€35.44).
Here's the deal. I bought a bottle of whiskey, drank the whiskey, then sold the EMPTY bottle of whiskey for a profit. So shout out to me for taking Microeconomics twice in college. And big ups to @TheNotoriousMMA for being a star. WE MAKIN IT RAIN DOLLAR BILLS UP IN HERE 💰💰💰💰 pic.twitter.com/0mu19avXca

— Eric M. Hammer (@TheEricHammer) November 26, 2018
"It was surprising that I could sell the empty bottle for more than I bought it for. But the obsession with anything McGregor-related is no joke," he said.
The comments did not go unnoticed with McGregor replying on Twitter to commended Hammer on his efforts.
"I appreciate the support and the hustle," he said.
I appreciate the support and the hustle, however.
That is design bottle 1 of Proper 12.
The bottle that dethroned a king.
A king that had reigned over whiskey since the year 1780.
Proper 12 design bottle 1. Iconic!
It is already out of factory. Rare!
Will buy off new owner. https://t.co/VQCOc2e6ZB

— Conor McGregor (@TheNotoriousMMA) November 27, 2018
It's worth noting that McGregor's whiskey is raising money for a good cause, with money from each and every sale going towards support for first responders working in the emergency services.
"First responders all over the world are the unsung heroes who act with courage and answer the call of duty every day for people in need," McGregor explained when the spirit first debuted.
"I have great respect for these men and women."