GERRY AND Kate McCann have sent a message of support to the family of missing teen Nora Quoirin as the authorities continue their search for the Irish girl.
The 15-year-old, who has learning difficulties, disappeared from her hotel room at the Dusan resort in Malaysia on Sunday, August 4.
As many as 250 people have been searching the nearby area, an hour south of Kuala Lumpur, for signs of the vulnerable schoolgirl.
While Malaysian police insist there is "no evidence Nora was abducted from her room, her parents, Meabh and Sebastien, suspect "criminal activity".
Speaking exclusively to The Sun, the McCanns admitted Nora's disappearance is disturbingly reminiscent of their daughter Maddie's disappearance 12 years ago.
They sent their "hearts" and prayers" out to Nora's family via spokesperson Clarence Mitchell, who told the UK tabloid the couple are "hoping beyond hope" the vulnerable teen is found alive and well.
"Kate and Gerry's prayers are with this family and they are wishing them well," Mitchell said.
"They hope this girl can be found safe, alive and well as they continually hope for their own daughter."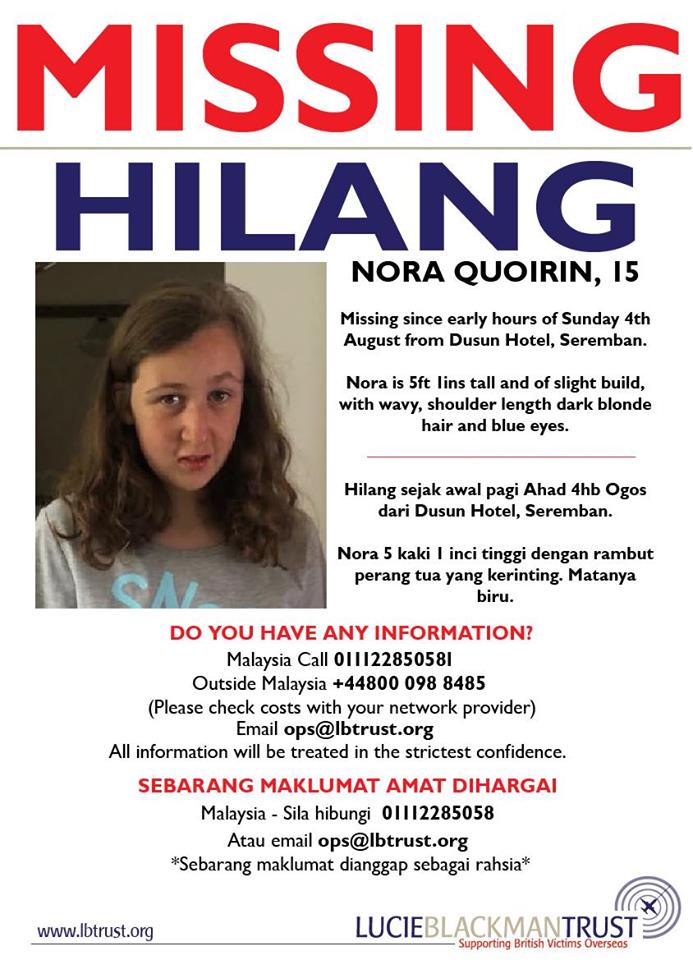 "After searching on the ground, and if maybe to no avail, they must continue looking, with private detectives if they can."
"This family need to keep it in the global eye and it's good that British, French and Irish police are involved in this latest case."
Nora's family are offering a £10,000 reward for any information which may lead to her return.
The money, 50,000 in Malaysian ringgit currency, was donated by a Belfast-based business who wished to remain anonymous.
The family are hopeful that the reward may be of help in the desperate search for Nora.