DOING BUSINESS with Britain is about to become a lot harder, according to Ireland's Foreign Affairs Minister Simon Coveney. 
While Coveney acknowledged positives could be drawn from the fact a no-deal Brexit was avoided, he told the Irish Independent that businesses trading with the UK are facing significant problems in the immediate future.  
"We are going to see more disruption and more delay and therefore more cost on doing business and that's the downside of Brexit," he warned 
"There's no such thing as a Brexit that happens without some disruption or inconvenience because what we're moving to is a far lesser trading arrangement than what we had before." 
While the deal struck between the UK and EU will prevent tariffs or quotas being placed on goods going moving between Ireland and Britain, checks will now be required on goods coming into the country. 
Dublin Port will now have to contend with closer examination of goods coming into Ireland, while certificates of goods will also be required on imports. 
Coveney warned that some British products would also likely no longer be sold in Ireland due to the potential transport delays and, worse still, some medicines and other healthcare products may not be sold in Ireland without EU certification. 
Though he acknowledged that Ireland had, thankfully, avoided up to €1.5bn in trade tariffs, he expressed concern over the deal agreed on fishing rights for Ireland. 
In 2017 alone, Ireland's total share of fishing opportunities amounted to 234,493 tonnes with a value of €226 million. 
That figure is likely to be decrease, in a development Coveney is not best pleased with. 
"One area where we've been asked to take some pain, which I'm not fully happy, is the fisheries," he said. 
"We are still working now on how we can ensure there is fair burden-sharing and of course how we can support the fishing sector through that disruption."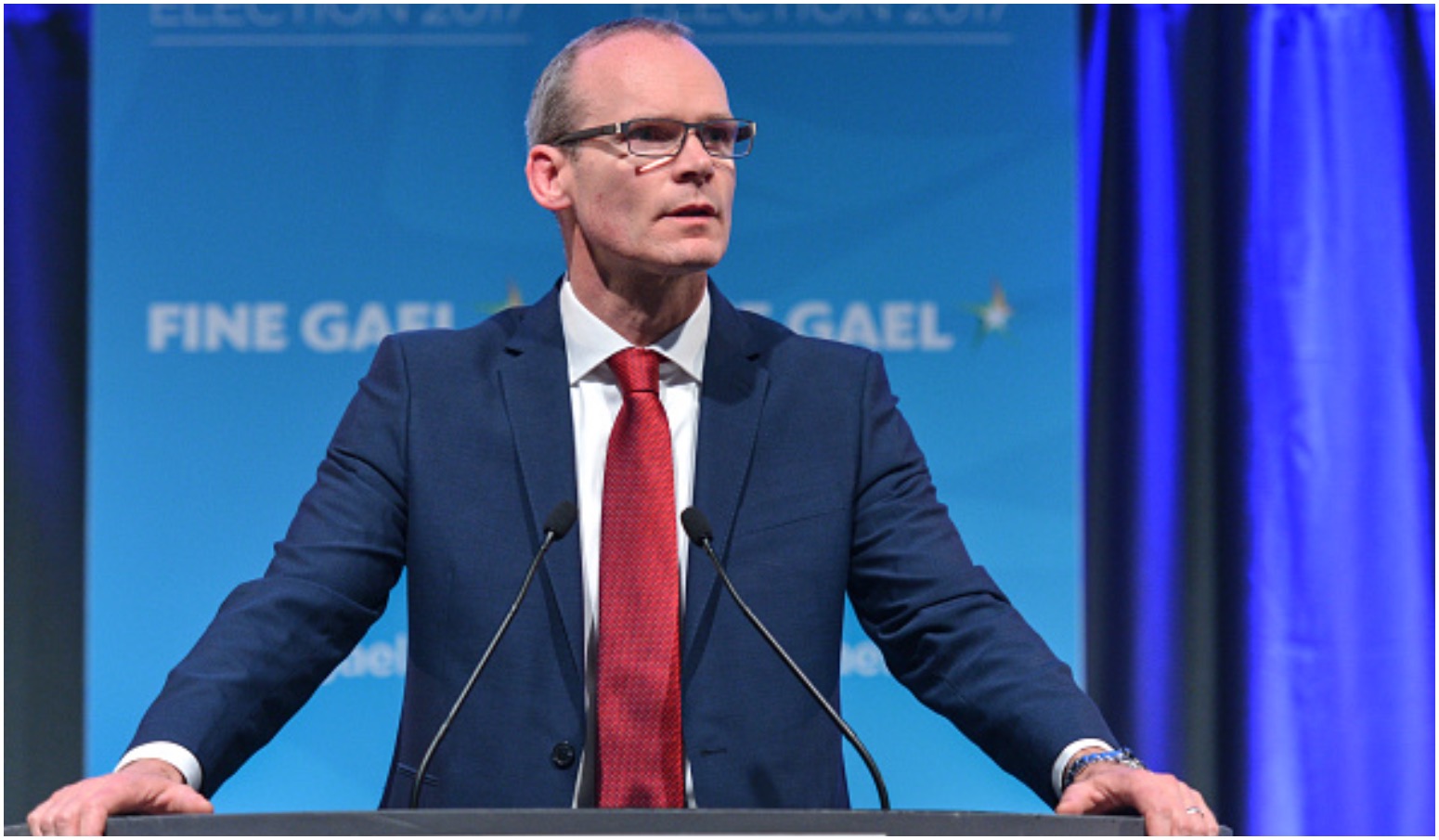 Coveney previously warned BBC Radio 4's Today programme of the likely disruption that would be caused by the change in trading arrangements. 
"We're now going to see the 80 billion euro (£71.2 billion) worth of trade across the Irish Sea between Britain and Ireland disrupted by an awful lot more checks and declarations, and bureaucracy and paperwork, and cost and delay," he said. 
"That is the inevitable consequence, unfortunately, even with a trade agreement which everybody, I think, is very relieved was signed on Christmas Eve." 
He also said that the UK's decision to leave the EU was not something that warranted celebration. 
"For 48 years, the United Kingdom really has been a central part of the European Union," he said. 
"That is now firmly ending with the end of the transition period, post-Brexit. For all of us in Ireland, that is not something to celebrate."