HOW DO you improve on the classic bacon sandwich?
One word: avocado.
A colourful, culinary delight combining contrasting textures and flavours to perfect effect, bacon and avocado sandwiches are a delicious alternative to the old Irish favourite.
But, like anything in life, a good bacon and avocado sandwich takes time and patience.
You need the right ingredients for starters, beginning with Irish bacon - or rashers as they are better known on the Emerald Isle.
Advertisement
Add in the finest olive oil, fresh lettuce leaves, cherry red tomatoes and properly ripe avocados and you have everything you need to create the perfect Irish bacon and avocado sandwich.
Perfect for breakfast, lunch or dinner, here's everything you need to make this fast-emerging Irish classic.
What you will need:
8 Irish bacon rashers, grilled until crispy
4 wholemeal baps
2-3 tablespoons of olive oil
Lettuce leaves and a few basil leaves
2 tomatoes, sliced (vine ripened if possible)
2 ripe avocados, peeled, stoned and sliced
Salt and pepper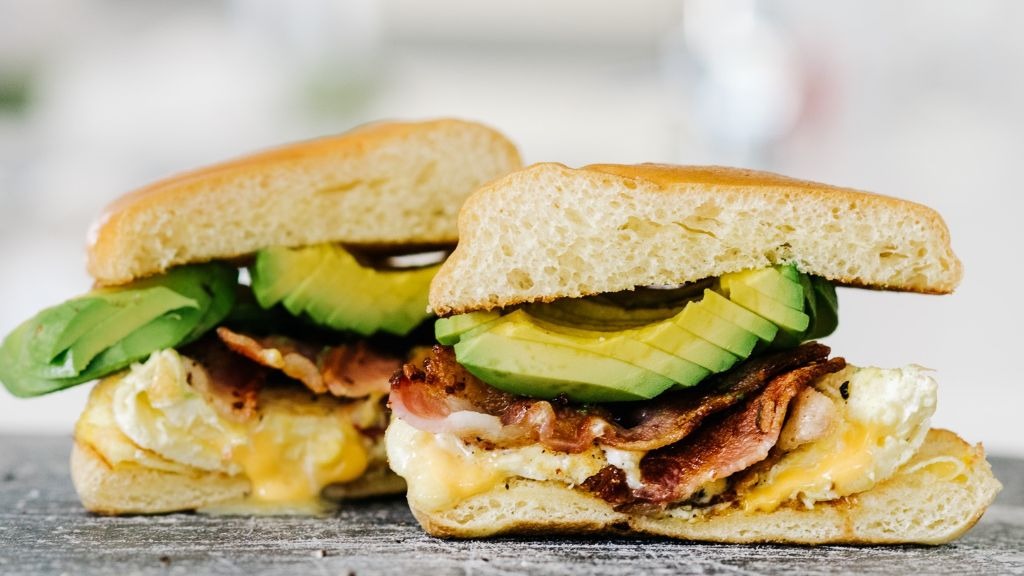 How to make it:
Cut the bread in half.
Dip the cut sides into the olive oil.
Place the lettuce on the bread.
Top with the bacon, sliced tomatoes, avocados and basil leaves.
Season lightly, replace the top of the bread and enjoy!
Advertisement