YET ANOTHER young Kerry footballer is set to join the AFL.
Deividas Uosis is heading to Brisbane Lions after catching the eye of scouts at the AFL Europe Combine, held in UCD back in December 2019.
Lithuanian-born former Kerry minor Uosis emigrated to Ireland when he was four with his parents, who were seeking work. Since then he has gone on to show promise in Gaelic football, basketball and soccer.
The All-Ireland minor champion is a talented outfield player in his own right, despite starring for Dingle between the posts this year. He has also been involved with the Kerry senior set up.
Uosis has confirmed that he has established an agreement with the Queensland club and plans to take up an international rookie contract offer for two years in October.
Advertisement
He will find himself up against county colleagues, Mark O'Connor, also from the same Dingle club, and Stefan Okunbor, who are both currently playing for Geelong Cats in Victoria.
Uosis clocked 2.76s for the 20-metre sprint and finished fourth in the agility test, achieving a 7.92 and, as a result, attracted interest from a number of clubs in the league.
Despite Uosis establishing himself at inter-county level as a goalkeeper, even going on to win an All-Ireland minor medal in 2017 against Derry, much of his football growing in Dingle was played outfield.
AFL scouts were drawn to his power and athleticism, first watching him play for his school side Probalscoil Chroc Dhuibhne.
Uosis confessed "I was surprised to get the call", adding "I was told I tested well at the combine. Everyone did interviews at the combine but Brisbane were the first to come back to me and when they did, I wasn't going to miss that opportunity. It's a dream to go down there and play professional sport."
AFL talent ambassador Kevin Sheehan was said to be "super" impressed with the young man but did highlight that the athletic testing was "only part of it"
Advertisement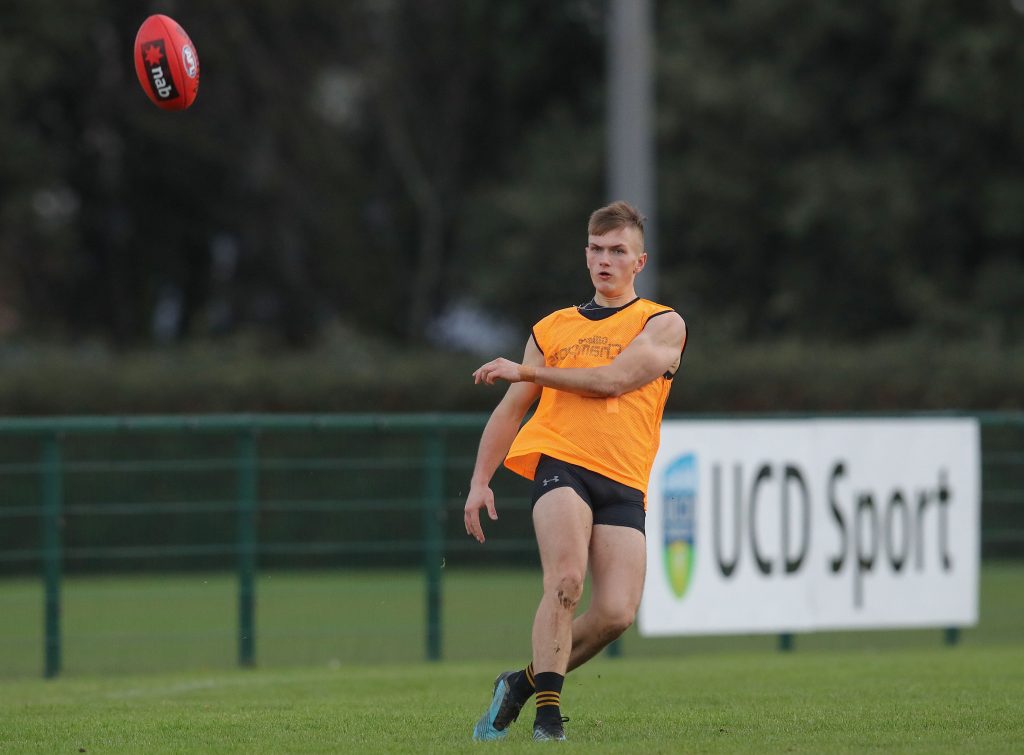 "Today we have the game sense and match play (after testing the previous day), but they're elite athletes and as good as what we have in Australia," Sheehan told AFL.com.au.
His signing brings the number of Irish on the AFL books to 18, with more and more young GAA players making the move to the professional game Down Under.