A BRITISH politician is in hot water after making a controversial joke about the appearance of Oprah Winfrey, whose explosive interview with Prince Harry and Meghan Markle shook the world this week.
Lindsay Ash, who is assistant treasury minister on the Channel island of Jersey, has been labelled 'racist', 'sexist' and 'misogynistic' after comparing Oprah to former footballer Ian Wright, and Mrs Doubtfire.
"This Harry and Meghan interview seems to have caused a bit of furore, what baffles me is why Ian Wright dressed up as Mrs Doubtfire to do it," Ash wrote.
Soon after, he deleted the tweet, and later defended himself by claiming he didn't intend to cause offence.
"There are those on here who have construed my earlier tweet as being misogynistic &/or racist, in my opinion it is neither of these things.
"It was a mere observation on two people's looks.
"That may be unfunny, it may be harsh on the 2 involved, it is not misogynistic or racist tho [sic]."
Mrs Doubtfire is a character from the 1993 film of the same name, played by Robin Williams in which he disguises himself as an elderly house-keeper so he can spend time with his children after divorcing their mother.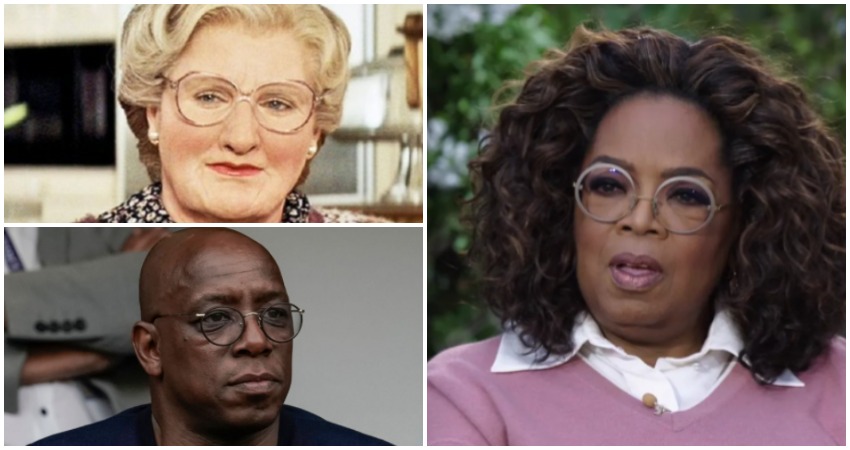 Former England international Wright responded to news of the tweet on his podcast, Wrighty's House, saying he was saddened because it reflects the "stereotypes [that] dark-skinned black women" are subjected to.
He also said that it made his "stomach feel sick" that others who took issue with the tweet had been branded 'snowflakes'.
Last year, Wright was racially abused by an Irish teenager on social media. The Kerry teenager was investigated after he sent a wave of vile messages, including death threats, to Wright's Instagram account, all because Wright's character had supposedly let the teenager down during a PlayStation game of FIFA.
Last month, the teenager escaped without a criminal conviction.