MEMBERS OF the Dublin Fire Brigade have shared images and video footage of a massive house fire which threatened to spread in a housing estate in Dublin yesterday afternoon.
Four fire engines were needed to tackle the blaze, which occurred in the Balbriggan area of Finglas yesterday, Sunday 9 August.
The emergency services rushed to the scene after multiple 999 calls from locals who noticed thick smoke pouring from the house as the fire spread through the property in the Chapel Grove estate.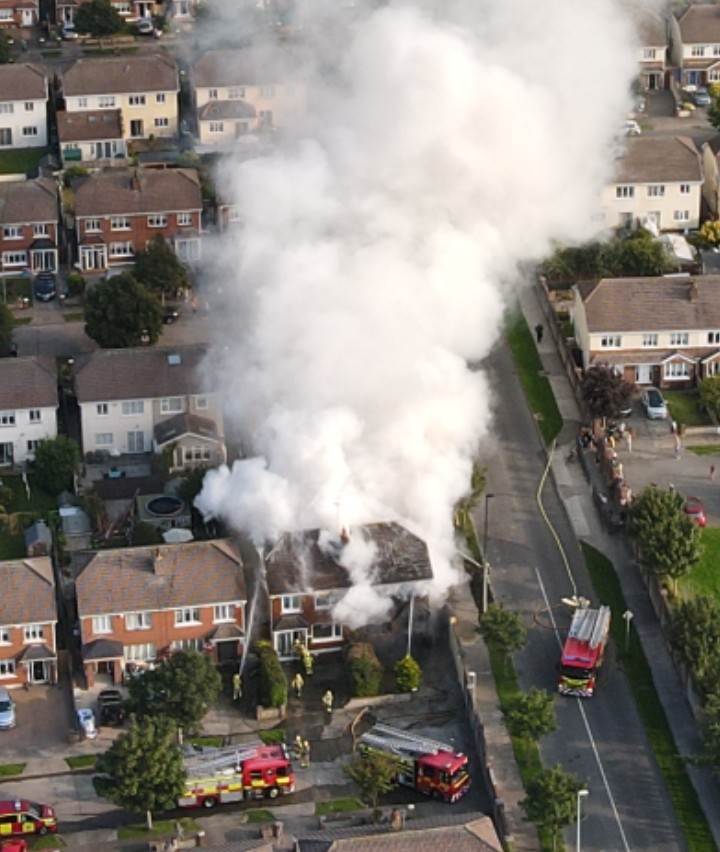 Thanks to the quick and heroic actions of the firefighters, nobody was hurt in the incident, but the property has been almost totally destroyed, as can be seen in images shared by the official Dublin Fire Brigade Twitter page.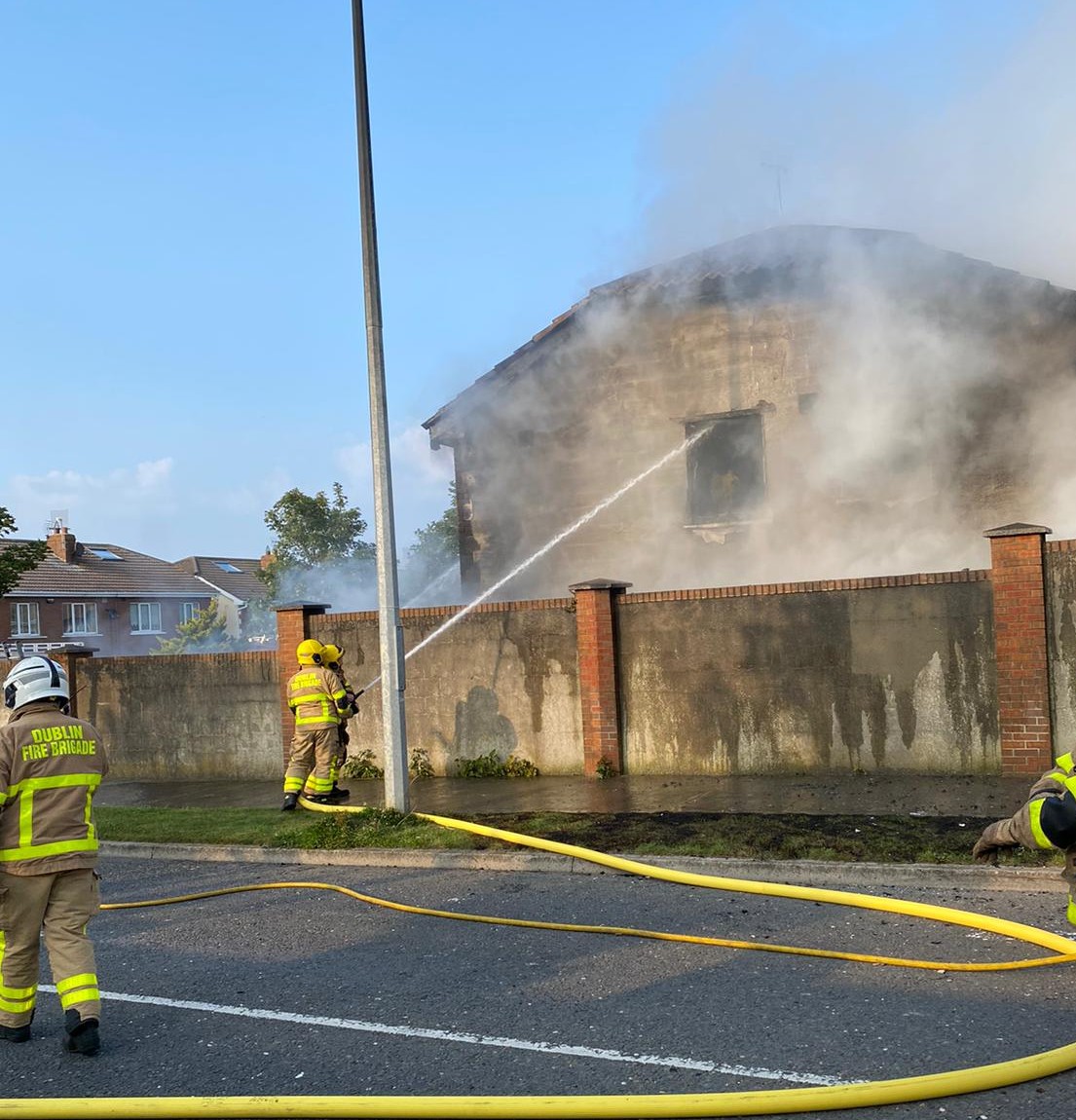 A further video of the incident, taken by Instagram user @droning_above and shared by the DFB, shows how the fire was in danger to spreading to other houses in the vast estate.
Firefighters tackling the blaze used breathing apparatus to safely fight the fire, a spokesperson for the DFB said in a statement, and positive pressure fans were strategically employed to prevent the blaze from spreading.
Firefighters used breathing apparatus during the incident and positive pressure fans were deployed to prevent fire spread 📹 @droning_above Insta pic.twitter.com/jRaa07YvVo

— Dublin Fire Brigade (@DubFireBrigade) August 9, 2020
It is not yet known what caused the fire but investigations into the incident have been launched by Gardaí.