Scandal and controversy dogged the appointment of a Poet Laureate in the 1960s
A POET with strong Irish connections was turned down for the job of British Poet Laureate because of his personal life, and the job was given to another Irishman.
Newly-released files made public by the National Archives in Kew reveal that Robert Graves, who would have been the favourite to take the post in 1968, was passed over — as were W.H. Auden and Philip Larkin. Amidst intense debate that dissolved into acrimony, recriminations, and accusations of myriad shades, the prestigious royal appointment went to an Irishman. Cecil Day-Lewis was born in Ballintubbert, Co. Laois, and incidentally the father of Tamsin and Daniel Day-Lewis.
The royal appointment of Poet Laureate in England dates back to the 17th century, and only one other Irish-born poet has occupied the post — Nahum Tate from Dublin in 1692. His most famous lines are the lyrics to While Shepherds Watched Their Flocks By Night.
In 1967, after the death of John Masefield — who had held the position for 37 years — the appointments secretary in Whitehall at the behest of the prime minister Harold Wilson, found himself having to draw up a short list of the country's best poets.
It was eventually decided that Robert Graves was the top of the poets at the time. He was also a first-class novelist, writing I, Claudius (which became a much lauded and hugely successful BBC television series) and his World War I memoir, Goodbye To All That.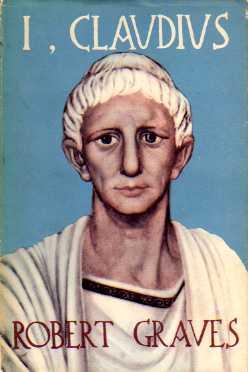 Graves was born in Wimbledon. His father was Alfred Perceval Graves, a Dublin-born Irish school Inspector, president of the Irish Literary Society, and renowned scholar of the Irish language and Gaelic mythology. He was also a poet and lyricist and wrote the song Father O'Flynn, a ballad about an unlikely friendship between a Protestant and Catholic priest. APG was credited with helping the resurgence of interest in Irish folk music.
Robert Graves' grandfather was Charles Graves, Church of Ireland Bishop of Limerick, Ardfert, and Aghadoe.
Whether Robert's private life was approved of by the bishop is hard to know. The young man had what is known as 'a complex' private life — he would probably have described himself as bisexual.
Hewitt, the appointments secretary, branded Graves as 'too peculiar' for the job and too 'anti-establishment'.
Several other candidates for the job were tossed about — even the singer Donovan was considered at one point, as was WH Auden.
But Prime Minister Wilson, advising Queen Elizabeth of the appointment, was warned by Ross McWhirter of the Guinness Book of Records that Auden had authored an erotic poem entitled The Gobble about a gay encounter.
McWhirter was told that Auden wasn't in the frame.
Philip Larkin, by this time having left his post as sub-librarian at Queen's University Belfast, was working in Hull. But one poem probably did for his chances of being Poet Laureate.
This Be The Verse contains the famous line "They f**k you up, your mum and dad." Not really proper form for someone who was expected to versify about State occasions.
In the end, Cecil Day-Lewis got the nod, despite being labelled as "a purveyor of run-of-the-mill poetry but nothing particularly outstanding" by an Oxford professor.
He served as Poet Laureate until his death in 1972. He is buried in the churchyard of St Michael's in Stinsford, Dorset — not far from the grave of novelist Thomas Hardy.
Day-Lewis has his own poetry inscribed on the headstone:
Shall I be gone long?
Forever and a day.
To whom there belong?
Ask the stone to say,
Ask the song.
On the death of Day-Lewis, Sir John Betjeman took the job and held it until his death in 1984. He had been passed over in 1968, being described as "a lightweight".
It is believed that Seamus Heaney could have ascended to the vacant post at various points in his career but made it clear that the job was not for him. After all, among his most famous lines are: "Be advised, my passport's green/No glass of ours was ever raised/To toast the Queen."