After an idyllic start to her music career, Gemma Hayes ran into problems and politics with big label backers in LA. Now based in London, she tells Katy Harrington why she's happier making music her own way…
I'VE never done an interview with a baby before," says an apologetic Gemma Hayes who has just run off to comfort her crying son. One-year-old Max hasn't take kindly to being left with the nanny while his mum sits down to talk about her new album.
"Oh yeah, the album," she begins again…
Written and recorded over two years, Bones + Longing is Hayes' fifth release. Most was recorded pre "little man"; the second part after Max was born... but don't expect songs about motherhood. "There is nothing on there about having a baby... the next one will probably have loads," she jokes.
Being a mum has changed Hayes without a doubt. "I have so much more understanding and compassion for human beings," she says laughing at herself. "All of a sudden, a baby comes along and it rips your heart open. You feel so much love and then you realise everyone was once a little baby and you feel so much warmth for human beings. I really liked that change in me, it softened me."
Advertisement
Becoming a mother isn't the only thing that's changed since we last heard from Hayes. The new album has all the Hayes hallmarks — dreamy lyrics, haunting voice, beautiful melodies — but it's rawer, less 'perfect' than before.
"I try to leave the songs alone," she explains. "In the studio there's a tendency to perfect everything. If the vocal isn't perfect, you can make it sound brighter. What I wanted to do with this album is leave it as raw as possible."
An example of this new approach is evident on To Be Your Honey. Hayes wrote the song and recorded it on her iPhone. In the studio, when she played it back for long-time producer David Odlum ("the only person I'll listen to"), he told Hayes she wouldn't be able to reproduce a vocal that emotive, that raw again. Despite her attempts, Odlum was right, and a cleaned up version of the iPhone take made the album.
For Hayes, the goal now is to mean every song she sings.
Signed to the very hip Source Records aged 21, her debut album Night On My Side came out in 2002, wowing critics and gaining her a Mercury nomination. It was a dream start but when Hayes relocated to LA to make her second album and Source became part of Virgin Records things turned sour.
Heavyweight A&R men wanted shorter songs, choruses to come in quicker, glossier, easier to listen to, "more accessible" music.
Making an album with A&R men breathing down her neck wasn't easy. "I knew the sound I was going for but I found I had to explain myself to these A&R men. I had to fight for every decision."
Advertisement
The product was the epitome of the difficult second album. Critics saw The Roads Don't Love You as a move away from Hayes' folksy roots towards the mainstream. One BBC reviewer wrote that while some tracks on the more polished album were "clichéd and stodgy", others failed to make any impression at all. The album was deleted after three weeks on sale.
The record company strife, the bad reviews and lukewarm reception for the album left its scars. Hayes was "traumatised" and stopped writing music for a while altogether. "People poke holes in you and when you are young and sensitive and you are kinda like 'holy s***.'"
Looking back, she says while the experience was amazing in some ways she was scared — scared of the praise, scared of the criticism.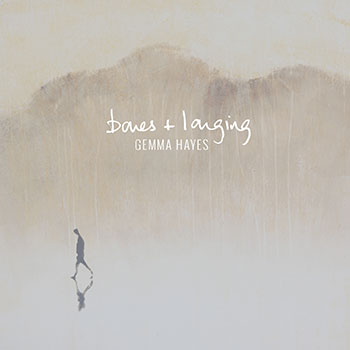 LA wasn't all bad though. "I fell in love with it… it's a wonderful crazy place." Hayes stayed for four years, dated Irish film director Mark Carney (of Once fame), recorded an album with My Bloody Valentine's Kevin Shields, and after a friend suggested that she should use her music for TV and film she signed a lucrative sync deal with Secret Road.
Since then Hayes has become a sought-after composer of scores for both TV shows and movies (her music will feature on both rival supermarket chains Aldi and Lidl's Christmas ad campaigns in Ireland this year).
At 37, Hayes describes LA as a "gorgeous looking adolescent". Being there suited her "single, young state of mind", but like a teenage romance, she fell out of love just as quickly.
Advertisement
"Looking back, maybe it was all too easy. It was a case of 'Ooh I want to be a songwriter, here's a record deal'. Fantastic, but part of me didn't appreciate it at the time."
Having come from the old school method of making music, with a major label deal, things today are much different as an independent artist. She no longer has "the machine" to help get her music out there.
Instead, Hayes has turned to crowd sourcing. Working with Pledge Music, along with the likes of Little Boots, Culture Club and The Ting Tings, she works directly with people who listen to her and buy her records.
As well pre-ordering albums, fans are offered upgrades and VIP tickets to gigs. For £250, fans were offered a spot singing or playing on Bones + Longing (depending on their musical ability they could contribute anything from handclaps to playing percussion to singing backing vocals, but regardless their name appears on the credits). For two grand, you can book Hayes to play an acoustic set in your front room.
The process has been liberating but also "kinda terrifying". She might not have pressure from record bosses, but she does have a responsibility to her backers.
For Hayes, the best thing is that the resulting album "doesn't sound exhausted, it hasn't been flattened 'til all the edge is lost".
In person, Hayes is sincere, softly spoken, intense and jaw-dropingly beautiful. Looking at her, it's hard not to believe her when she says she is happier then she's ever been.
Advertisement
"I prefer where I am now," she says, admitting in the same breath that she misses the huge tour support and the big budgets but still, she wouldn't trade. "I know what it is that I want and what I like."
While touring the new album with a small child will be challenging, she says singing live is still part of her. "I'm not a troubadour with a guitar on my back that'll get up and sing whenever I'm asked but I love gigging. I get scared and nervous, but then I get into it and the adrenaline, the connection with the people… it's a cliché but it's true, there's nothing else in my life that gives me that rush."
She plans to gig at weekends, bringing "hubby" to hold that baby when she's on stage. Hayes married Irish businessman and millionaire Stuart Musgrave in August. She is "over and back" to Ireland but London has been her home for a year now and she loves it.
Born in Ballyporeen, Co. Tipperary, Hayes is the youngest of eight children. Despite her family's musical leanings (her father, a garda, played in an Irish Country and Western band, her sister plays fiddle in a trad band and her brother plays bass guitar) she was the only one "mad enough to make it a career".
As a kid, she remembers feeling awkward and shy, but says childhood photos of her "singing dancing, doing anything to get attention" provide evidence to the contrary.
Primary school she found "depressing", in a small town in Ireland where teachers were still hitting their pupils. "We were slapped all the time. It was very aggressive."
In secondary school she got her first taste of popularity. "I was probably around 15. There was a day where everyone had to show a talent." Hayes learned a Juliana Hatfield song. After singing it, suddenly "all the cool guys with band names Tipp-Exed on their bags were interested in talking to me because I could play guitar. I remember that moment thinking 'They can see me now'. I was invisible before then."
Advertisement
Hayes moved to Dublin to study Arts but found herself less interested in academia and more invested in writing songs and going to open mic nights. Those early songs were innocent, pure and unfiltered, but once the record deal came along, she felt she had something to prove.
"I was so caught up with being taken seriously. I was angry about the world and how the world treats women; now I realise that shouting and stamping my feet and getting into a strop isn't the way to move forward."
Shouting and foot stamping may sound like diva behaviour but Hayes doesn't strike me as the type to throw tantrums. "Sometimes if you are a woman and you know your own mind you're seen as difficult."
Would she have been under the same pressure had she been a 21-year-old man with a guitar in hand back in that studio? "I felt back then if you had a guy with a guitar and a girl with a guitar, before either one played a note one would assume the guy was talented until he proved himself not to be. Whereas they would assume the girl wouldn't be able to play properly until she proved her talent. I always found that difference."
Looking back, what would she tell her 21-year-old self to do differently? "Protect yourself but stay open. Don't ever get hard or bitter." Before, she says, she wanted everything to be perfect, now she's happily embracing flaws, seeing the character in imperfection.
While reading bad news and alarmist headlines keep her awake at night, Hayes is unapologetically happy where she is. "It's a mixture of everything; I can't really separate music and my life. So I am older and wiser and a little bit more relaxed. Now I know what's bullshit and what's important, and before I wasn't sure."
Bones + Longing is out now
Advertisement