THE TRUE-CRIME podcast centred on the case of Sophie Toscan du Plantier has reached global notoriety in the space of a few days.
'West Cork', the podcast that tells the story of December 23rd, 1996 where the people of the small village of Schull awoke with the intention of going about their tranquil and idyllic life just like any other day in the safe haven that is West Cork. Unbeknownst to them, their remote paradise was about to be tainted forever more by a harrowing discovery on a barren country road.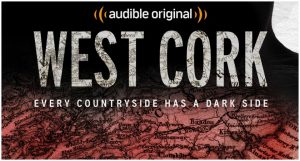 For over 20 years, authorities in Ireland have been scratching their heads as to what led to the body of a French film-maker and mother of one lying dead in a ditch at the bottom of the laneway to her holiday home.
Even more apparent, is the feeling across the country that the case has been entirely overshadowed by the main suspect, Ian Bailey, who for over two decades has been fighting to prove his innocence and furthermore, to convince people that the local Gardai were out to get him from the start.
It's a case that still continues to captivate the country, with the latest development being that Bailey has been called to France to face a homicide trial in front of a French court.
Last week Irish Post spoke to the creators of the podcast Sam Bungey and Jennifer Forde  about the conception of the podcast but it seems the podcast has left quite a large impact on listeners.
Followers of the podcast have been gushing on social media about the true-crime podcast, with many comparing it to 'Serial' and more.
The podcast seems to have developed quite a cult following going by online reaction.
Nobody I know is listening to West Cork and it's making me i n s a n e that I can't discuss it 😓😓😓 pic.twitter.com/CzmO61fkEn

— Madeleine Roux (@Authoroux) February 13, 2018
I still can't get over #WestCork. If you have @audible_com and you like #truecrime I highly recommend it. And if you don't have Audible and you like true crime I highly recommend signing up for Audible and listening.

— amber. (@ambscray) February 12, 2018
Listened to the first 3 episodes of #WestCork while on the road today and oh my goodness it is fantastic. Thanks so much for the recommendation @CrimeWritersOn

— rabia O'chaudry (@rabiasquared) February 10, 2018
I've taken a hiatus from #TrueCrime podcasts... there are too many that are emblematic of the worst parts of amateur investigations. However, I've made an exception for @audible_com's #WestCork. So far, quite intriguing & well-handled. Who else is listening?

— Jessica Jasionowski (@JCJasionowski) February 9, 2018
Just started listening to the new podcast 'West Cork' and I know shall be here for the day with my headphones listening. It gripped me instantly. Riveting, haunting and tragic- and I'm only getting started. Definitely one to get on @audible_com #podcast #westcork pic.twitter.com/D1rnmCV7vr

— Irene Kelleher (@Ireneie_cat) February 11, 2018