WHAT ARE Disney thinking?!
Home Alone remains one of the most popular and beloved Christmas movies ever to grace our screens.
An absolute classic by anyone's standards, almost everyone in the world settles down to watch Kevin McAllister outsmart two bumbling thieves in the lead up to Christmas Day.
Now there has been an overwhelmingly negative reaction to the news that Disney plan to remake the 1990 smash-hit.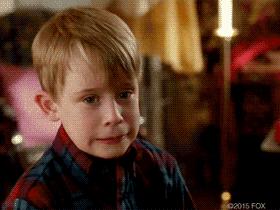 Though the film is almost 30 years old it has aged impeccably—there's no need for CGI, green screens or other animation; the story stands on its own two feet just with the brilliant acting from a young Macaulay Culkin and memorable cast of supporting characters.
The move follows Disney's current trend of remaking their classic movies such as Aladdin, The Lion King, The Little Mermaid—pretty much everything that made them money in the past—rather than putting effort into creating new masterpieces.
The general consensus is that Disney are just looking to make money by bringing back a popular household name, and the act has been branded lazy and condescending.
Home Alone is a classic. Just leave it alone pic.twitter.com/LtFv4L5uY9

— 🍀🌺 (@Aurelie_Salas) August 7, 2019
"Nope, no, no, hell no!"

Disney to remake Home Alone and other movies for new streaming service Disney+ 🎬 https://t.co/F5xUNNqvvl

— Brody (@TheSocialBrody) August 7, 2019
Disney needs to STOP trying to redo classic movies. We beg you to leave Home Alone...ALONE! #HomeAlone #Disney pic.twitter.com/Kv9AZevZaC

— Shawn Owens/TrulyBlessed81 (@MsCincy) August 7, 2019
The only information currently available is that the remake is in the works. There have been no announcements regarding actors, changes to the story or a possible release date—which means it's not too late for Disney to change their minds upon seeing the exasperated reaction from internet users.
Macaulay Culkin has yet to comment, but as the actor is known for humorous quips on his Twitter page we're sure it won't be too long before he gives his two cents.
Unless Macaulay himself is in the remake, perhaps this time playing Kevin's father or even one of the Wet Bandits, this remake looks set to be a flop before it's even released.