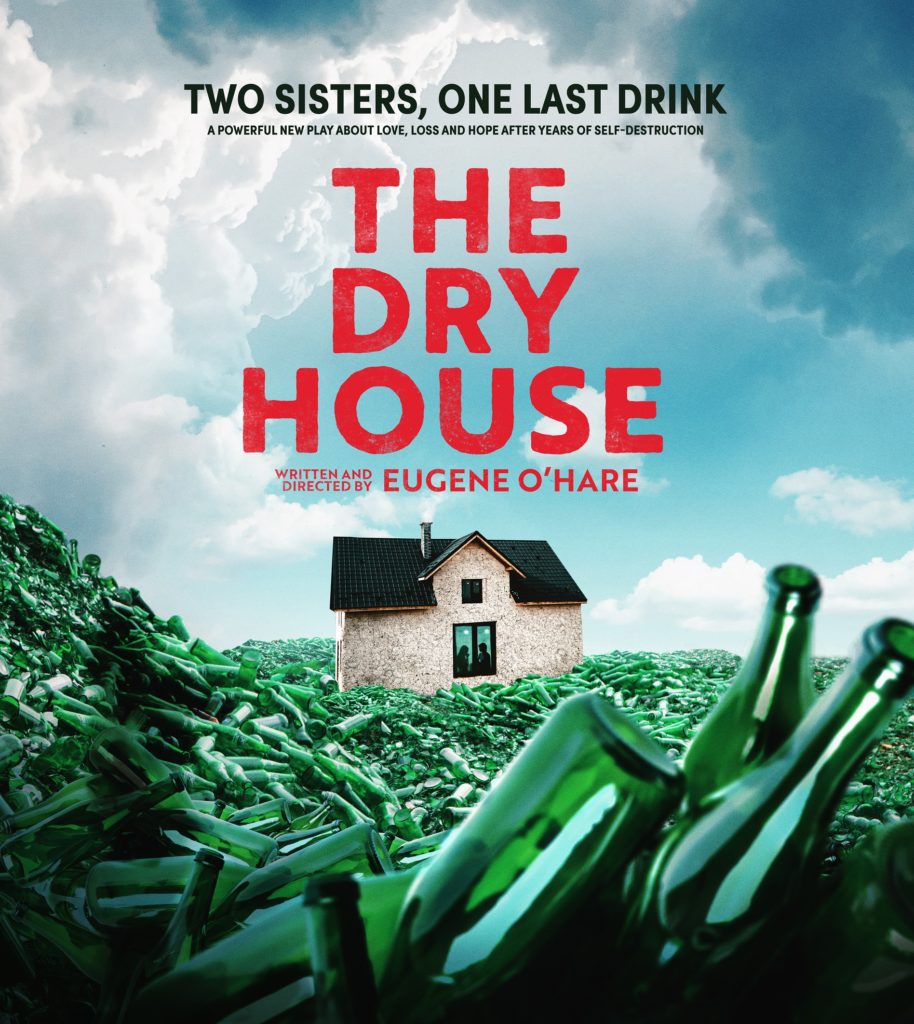 Eugene O'Hare is an Irish actor and dramatist. He has written for National Theatre Connections, the Abbey Theatre in Dublin and for BBC television and radio. His latest drama The Dry House, set in Co. Down, tells the story of two sisters as they attempt to overcome the devastating impact of alcoholism on their family. The drama is a study of grief, family, addiction – and the immense and redemptive power of hope. The drama features Kathy Kiera Clarke, Mairead McKinley and Carla Langley.
Written by Eugene O'Hare, The Dry House is being staged at Marylebone Theatre, London from March 31 – May 6.
What are you up to?
Rehearsing my new Irish play The Dry House at the new Marylebone Theatre in London.
Which performer has most influenced you?
David Bowie
Which piece of theatre totally moves you?
Most recently it was Crystal Pite's ballet Light of Passage .
Which piece of music always sends a shiver down your spine?
Bartosz Isbicki and Jerycho singing the Stabat Mater Dolorosa.
Which living actor do you most admire?
The theatre actor with children to feed.
What's the best thing about a stage production for an actor?
Other actors.
. . . .and the worst?
Bad writing.
Who would act you in a film about your life?
My brother Kevin — who is not an actor. The film would bomb but I would die laughing.
Do you have Irish roots?
When you type the name Eugene O Hare all the letters turn green.
Do you have a favourite place in Ireland?
Francis Bacon s studio at the Hugh Lane Gallery, Dublin.
What would be your motto?
Forward roll.
Before you go on stage do you have a routine, or a superstition, that you stick to?
No. It's mad enough.
Have you a favourite quote from the theatre?
Anything by the great Christopher Marlowe will do. Such as: "You must be proud, bold, pleasant, resolute, and now and then stab as occasion serves."
Which actor from the past do you really admire?
Ira Aldridge
Which historical figure do you admire?
Artemisia Gentileschi, the Italian baroque painter
What books are on your bedside table at the minute?
Eva Rice's new novel This Could Be Everything. Also Blindness and Cain by José Saramago and May Twenty-Second, Frank McGuinness's astounding new volume of poetry. He is Ireland s greatest living writer.
If you were told actors were no longer welcome in Ireland, where would you go?
I would stage a military coup with an army of Irish actors. We would take over the GPO in Dublin. (See where this is heading?)
In terms of inanimate objects, what is your most precious possession?
Vivienne Westwood s handwritten essay on one of my plays.
What's the best thing about where you live?
A small naval cemetery on my doorstep with over one hundred and twenty trees including a weeping beech.
. . . . and the worst?
Sirens.
What do you consider the greatest work of art?
Tintoretto's Crucifixion at the Scuola Grande di San Rocco in Venice.
What do you consider the greatest work of theatre?
Something by Euripides, maybe. Although Richard II is near perfection.
Which is your favourite theatre to perform in?
The Citizens Theatre, Glasgow. I've performed work by Pinter and Sam Shepard there. All directed by the peerless Phillip Breen.
What do you believe in?
Painters.
Who/what is the greatest love of your life?
The back catalogue of David Bowie.