WE ALL know Gin is enjoying a golden age right now, with more intriguing and sometimes baffling expressions being released every year.
But did you know that some of the world's best gins are now being made just across the Irish Sea?
Here Charlie McCarthy from A Drop of Irish gives The Irish Post the low-down on some of the most enticing gins coming out of the Emerald Isle…
Dingle Gin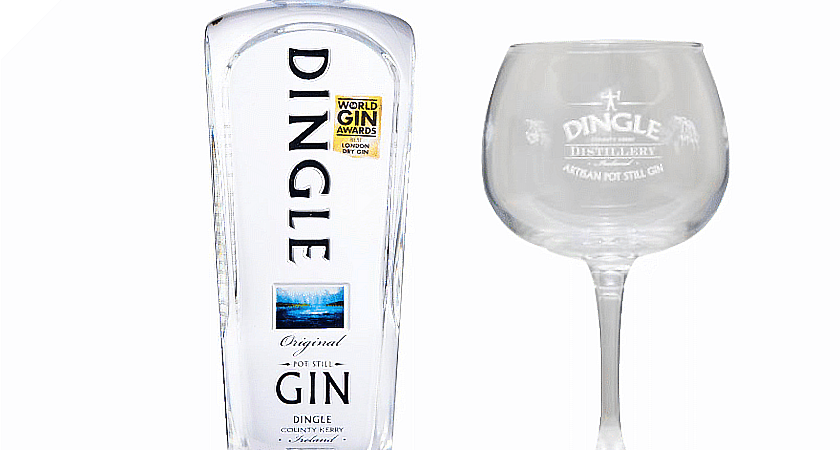 Nestled in the heart of Co. Kerry's Gaeltacht (Irish language speaking region) lies the innovative Dingle Distillery. These artisan producers have painstaking developed their own unique gin style using rowan berry from the mountain ash trees, fuchsia, bog myrtle, hawthorn and heather for a real taste of the Kerry landscape.
This floral gin has enough juniper backbone to make both beautiful G&Ts and flavourful martinis.  For the perfect G & T, serve in a 1:3 ratio & garnish with orange zest and blueberries.
Gunpowder Irish Gin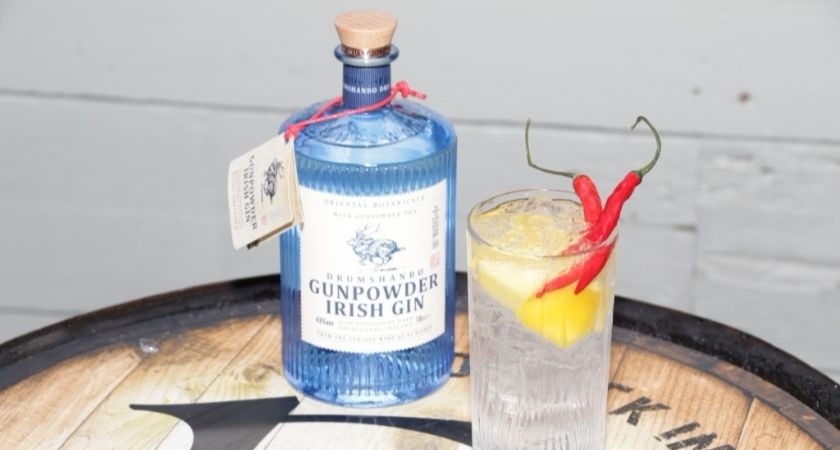 This slightly spiced and fragrant gin has taken Ireland by storm and is making serious waves in the UK and US markets among Gin aficionados. The flavour profile has an oriental leaning, with Gunpowder Tea, Cardamom, and Kaffir Lime combined with 9 other botanicals in a Vapour Distillation process, making for a delicate & refreshing gin.
For the perfect G & T, serve Gunpowder Irish Gin in a 1:4 ratio & garnish with pink grapefruit and raspberries.
Irish Potato Craft Gin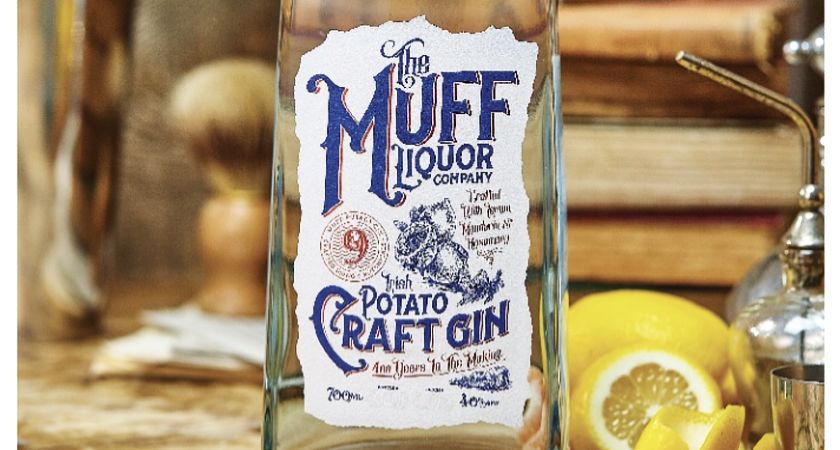 From the small town of Muff, Co. Donegal comes this unique offering: A craft gin distilled from, that most typical of Irish produce, the humble potato. This smooth spirit was released earlier this year is enhanced with Juniper, mandarin, lemon, rosemary, and elderflower, making for a beautifully balance gin.
For the perfect G & T, serve Irish Potato Craft Gin in a 1:4 ratio & garnish with lemon and rosemary.
Silver Spear Gin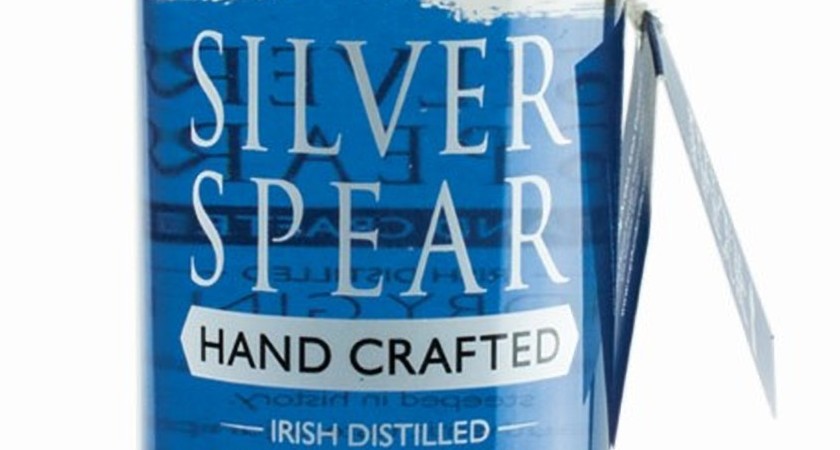 Inspired by Co. Carlow native, John Henry Watson, one of the founding figures in the game of Horse Polo, Silver Spear is a new kid on the gin block, but already it's one to take notice of.  With pronounced notes of coriander and lime, poised on steady undertone notes of juniper, this is an old-school gin with a fresh Asian twist.
For the perfect G & T, serve in a 1:4 ratio & garnish with sliced strawberries and lime.
Poachers Well Tonic Waters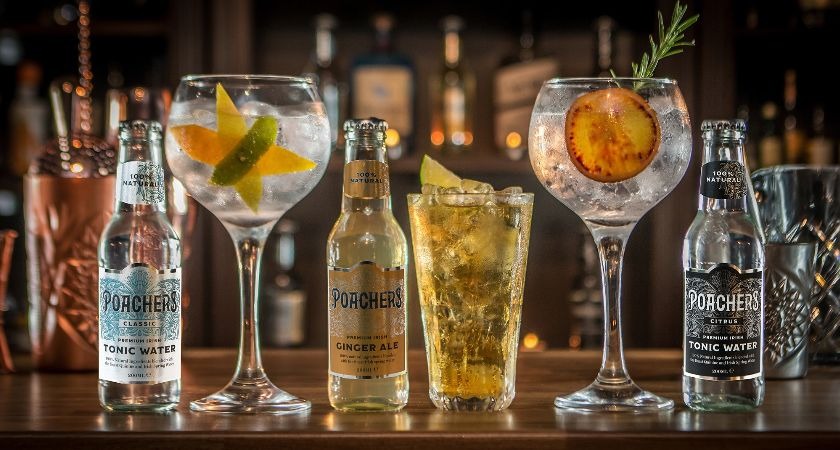 So that's the Gin sorted, but what about the all-important Tonic Water? I recommend Poachers Well Tonic Waters, not just because they use only naturally sourced Irish ingredients, but also because it's much lower in sugar than most tonics, making sure that the flavour of your G&T can shine through.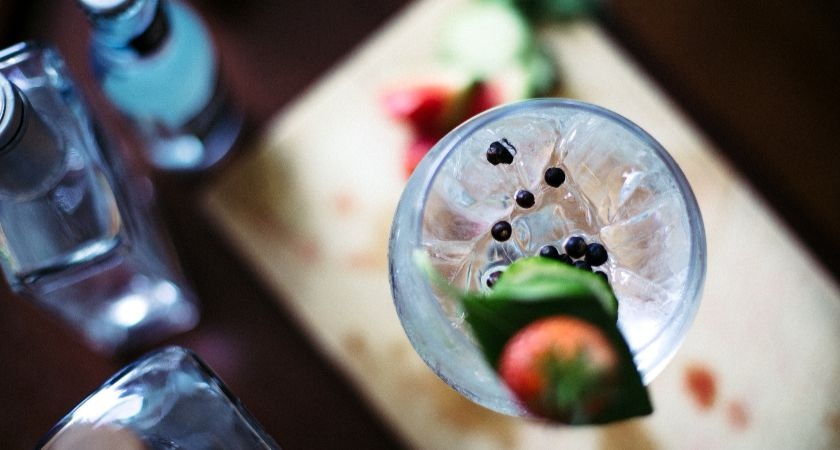 If you'd like to try any of the above G&Ts join us at The Irish Gin & Tonic Takeover this Saturday 15th September at Jack's Bar, in Waterloo, London from 3pm. Guest will get to sample each of these gins and get a free G&T of their favourite combination. Discounted G&Ts available through the day to ticket holders along with a personalised G&T Perfect Pairing Workshop.
Guest DJs will be spinning the best of modern Irish music along with a few party bangers, and a great selection of food will be available, the craic will be epic! Get tickets here.