A CONVICTED IRA bomber has named the four men he claims were responsible for the 1974 Birmingham pub bombings.
The man, known as Witness O, named the four men as Seamus McLoughlin, Mick Murray, Michael Hayes and James Gavin at the inquests into the bombings which killed 21 people.
Part of an active service unit in the Midlands city, the man was in prison at the time of the bombings but said he had been given permission to reveal the four men's identities by the current head of the IRA in Dublin.
Speaking in court via a video link, Witness O named Seamus McLoughlin, the officer commanding the Birmingham IRA at the time of the incident, as the man responsible for selecting the targets for the bombing.
Mick Murray was identified as "one of the bombers" with Witness O claiming Murray told him there would be "no harm" if more bombings took place because of the "chaos" it resulted in.
The convicted IRA bomber went on to name Michael Hayes and James Gavin as part of the team. All four had previously been named in connection with the incident though never previously in a formal courtroom setting.
During proceedings, Mr Leslie Thomas QC asked Witness O whether Michael Patrick Reilly had been involved. He replied that he had no memory of Reilly being involved.
Reilly has consistently denied any involvement in the Birmingham bombings.
The current inquests are the culmination of decades of campaigning by families of the dead to establish an account into the circumstances of that fateful night.
On November 21, 1974, two bombs planted by the Provisional IRA ripped apart Birmingham's Mulberry Bush and Tavern in the Town pubs, killing 21 and wounding 220.
A third bomb, jurors heard, was planted near the Barclays Bank on the Hagley Road but failed to properly detonate that evening.
Former IRA intelligence chief Kieran Conway previously claimed the bombings were "not sanctioned" by the IRA and were "accidental deaths".
Witness O told the inquest he believed police were given adequate warning to evacuate the two pubs.
The inquests were never supposed to address the issue of which specific IRA members were behind the bombings.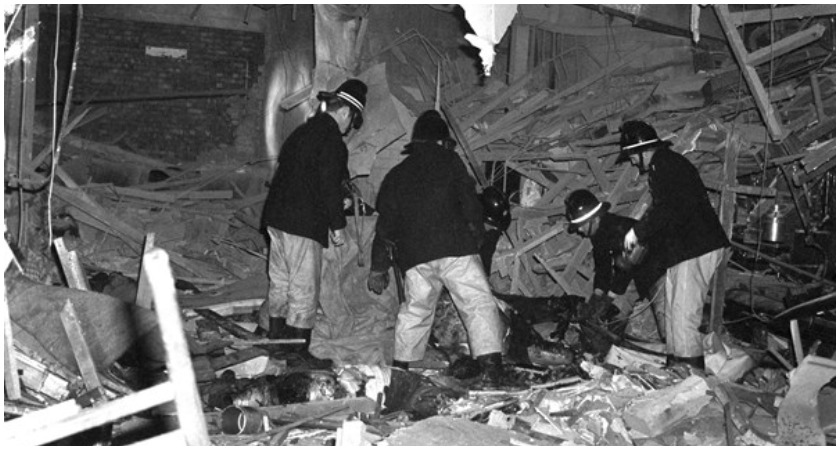 The convicted IRA bomber agreed to name the four men after being pressured by a lawyer connected to one of the bereaved to end their 44-year wait for answers.
He did so despite admitting revealing their identities would likely leave him at risk from other dissident groups.
One of the four men named, Michael Hayes, previously gave an interview to the BBC in which he admitted to being part of the group responsible.
In the interview he said he was sorry innocent people were killed in the blast.