CNN ELECTION analyst John King is predicting good things for Ireland with Joe Biden in the White House. 
Biden has made no secret of his strong ties to the Emerald Isle, his ancestral home, and is already making plans to ensure his inauguration has a distinctly Irish feel. 
The president-elect is set to have one of his favourite bands, Dublin's The Chieftains, perform at the event this coming January. 
Irish issues are very much on Biden's agenda too, with the Democrat recently repeating his pledge to protect the Good Friday Agreement against any potential disruption caused by the UK's exit from the European Union. 
That may end up being only the tip of the iceberg according to King, who has emerged as something of a cult hero in Ireland thanks to his impeccable coverage of the US election on CNN. 
Backed by his famous "magic wall", King sent Irish Twitter into meltdown after confirming to Derry Girls creator Lisa McGee that he too is of Irish heritage.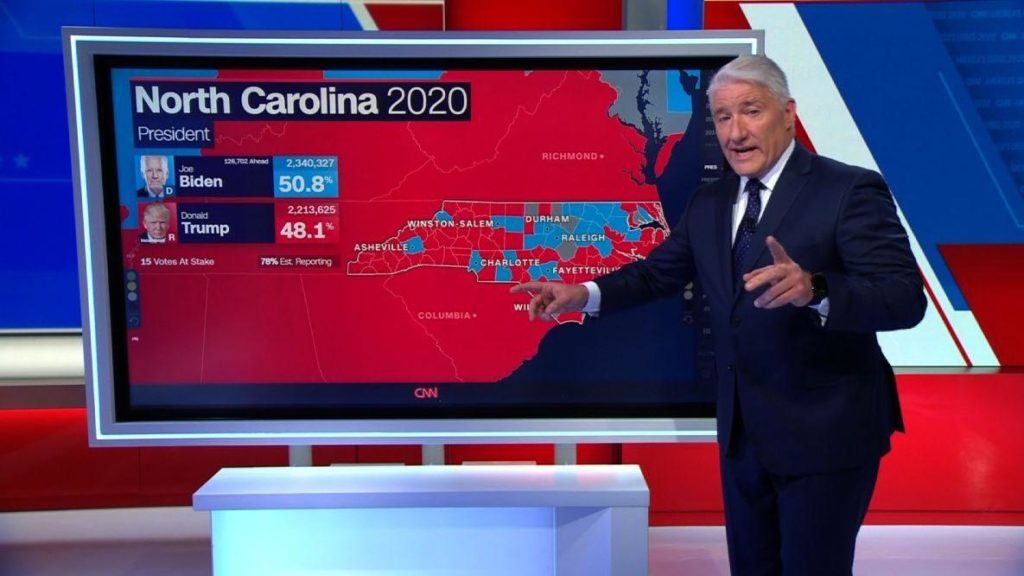 King lifted the lid on his Irish roots during an interview with Miriam O'Callaghan on RTE Radio One, where he spoken about his heritage and plans to visit Ireland as soon as possible. 
The CNN anchor explained that paternal grandfather was born in Doonloughan, County Galway, before emigrating to the US. 
O'Callaghan was only too happy to inform King he was welcome over in Ireland anytime he liked and, furthermore, his cousin Jackie Kenny had a  a pint waiting for him at Keogh's pub in Connemara.  
"I am 100% Irish - well, Irish American - and I grew up in the Irish Catholic neighborhood of Dorchester in Boston," King told Miriam O'Callaghan.  
King also explained why he firmly believes the arrival of Biden in the White House will be good news for Ireland. 
"I am certain it will. There is no question that when it comes to Europe, [the Irish] are going to get more attention - Ireland can feel very happy," he said. 
Biden is set to become the first Irish-American President since John F Kennedy. 
That's not the only connection Biden and Kennedy share – Biden, like Kennedy before him, is Irish Catholic.