STUDENTS AT University College Cork have taken to sleeping in tents on campus in order to protest yet another price hike for college accommodation.
Calling the movement 'Occupy the Quad', approximately 25 students last night camped in tents through high winds and freezing temperatures to send their message to the college.
University College Cork (UCC) recently announced plans to increase the rent for all five of it's student accommodation blocks by 3% for the 2020/2021 academic year, with the UCC Student's Union saying this decision means that UCC Accommodation had now increased its prices by 19% in the past three years alone.
In a statement, the UCC Student's Union said that "this decision by UCC would seem to indicate a chasm of priorities emerging between UCC and its 22,000 students, one that will likely come to a head over the coming weeks."
And it has come to a head in the form of a campout by students, which the Union say will continue.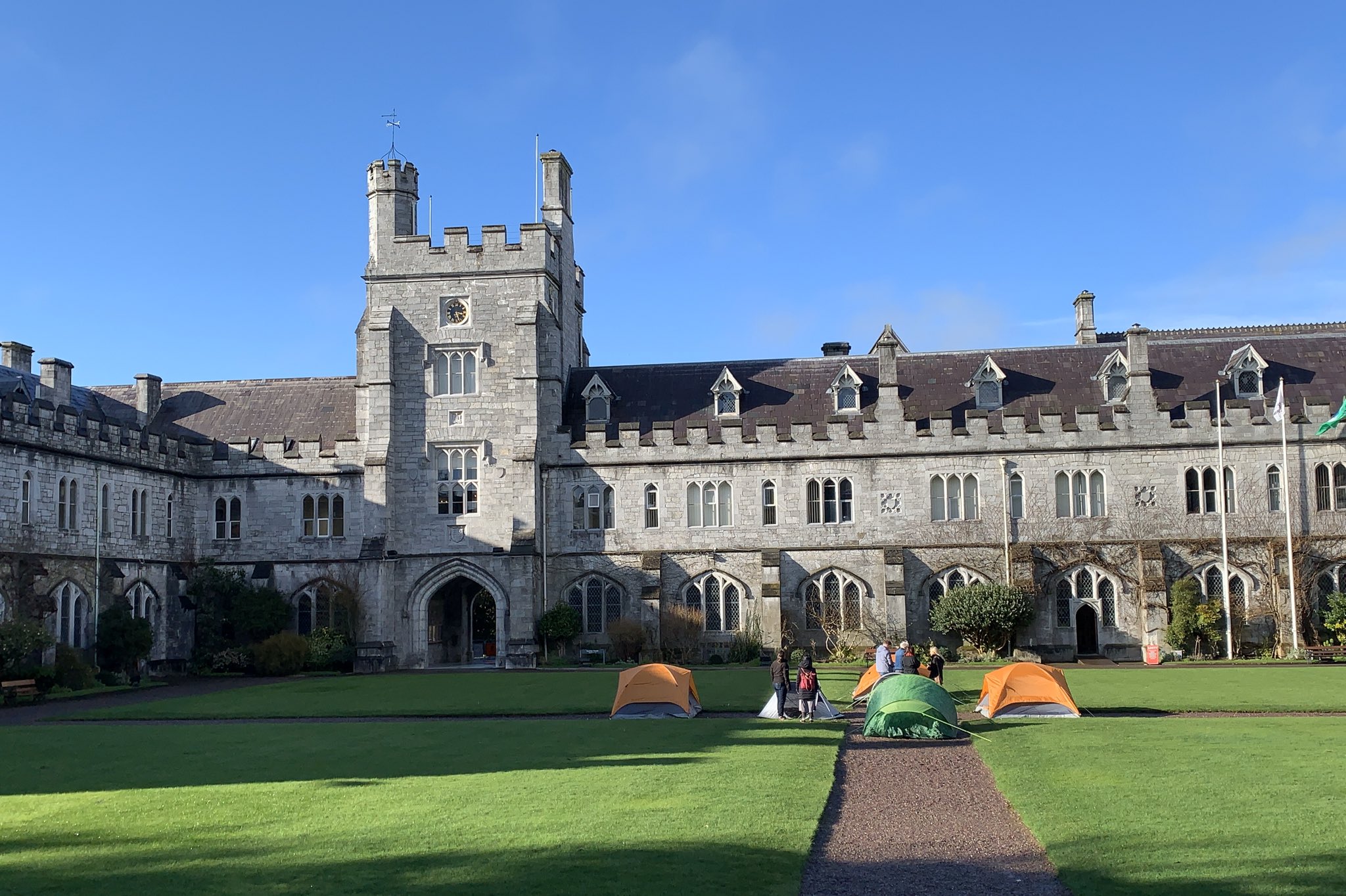 Deputy President of the Student's Union, Ciara Kealy, released a video statement this morning, after the first night of the protest, where she said:
"We faced temperatures below zero last night and absolutely insane winds, but we were joined by about 20 to 25 students last night who came out to show their support and also show their anger at the increase in rents over the past three years".
Last night, UCC Students persevered through sub-zero temperatures and blistering winds and as the sun rises on the Quad this morning, the #OccupyTheQuad protest continues on into Day Two.

If you're interested in getting involved call down for a chat! pic.twitter.com/T7I4r7RUbd

— UCC Students' Union (@UCCSU) February 26, 2020
She encouraged more students to get involved in what ever way they can, "to show the university that you're not happy either and that you're not going to stand for insane increases in rents".
Multiple third-level institutions across Ireland are facing condemnation for their decisions to further increase the price of accommodation while the country faces an unprecedented housing crisis.