A NORTHERN Irish family are appealing for donations to help pay for a life-saving operation their adorable six-month-old puppy desperately needs. 
Brothers and sister Conor, Christopher and Brenna Goff from Lurgan, Co Antrim, first met Kiro the Alaskan Malamute puppy back in March. 
It was love at first sight for all involved, with the family wasting little time in adopting the fluffy bundle of joy. 
At the time, the Goffs were told by his breeder that both of Kiro's parents were in good health. 
However, last month they began to notice a problem with the young pip's hip, which was clicking every time he moved. 
Advertisement
After contacting their vet, Kiro was prescribed pain medication and booked in for an X-ray. 
On August 3, Kiro was diagnosed with an extreme case of canine juvenile hip dysplasia. 
It was devastating for the Goffs.
Put simply, he would require double hip replacement surgery in order to enjoy a "normal life" free from the pain associated with his condition. 
That kind of surgery doesn't come cheap either, with the family quoted a price of £10,000 for the essential operation. 
Unable to stump up the cash and in desperate need of help, Christopher set up a GoFundMe page to generate some much-needed donations.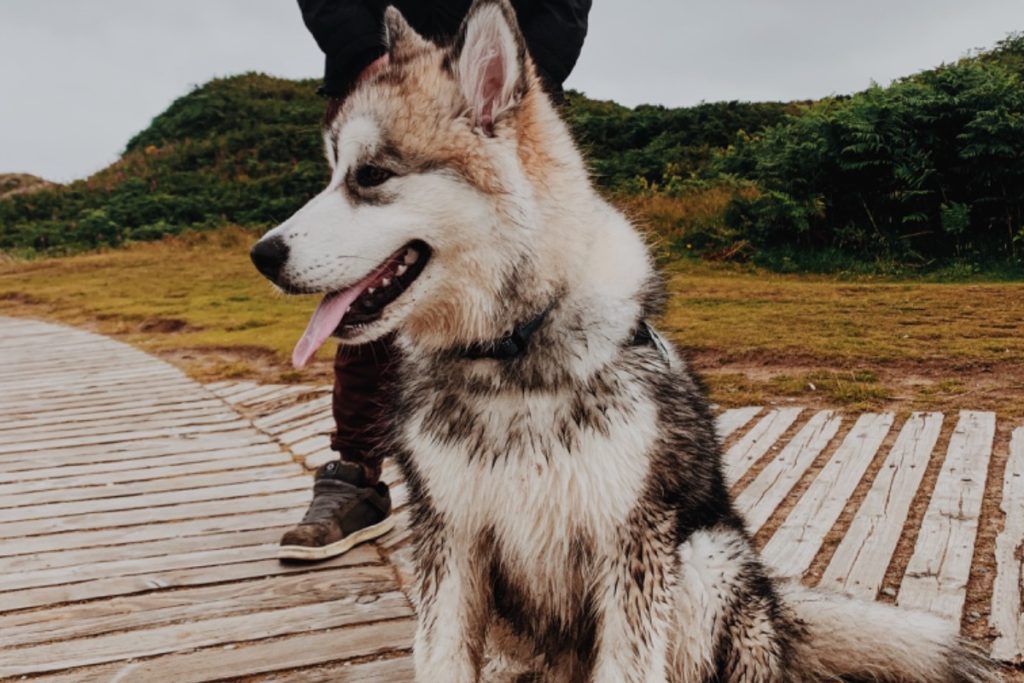 Advertisement
He's under no illusions as to current financial situation facing many families across Ireland – but the Goffs are desperate. 
"We understand it's a difficult time to be asking for donations, and this is a last resort for us," Christopher says.  
"I am a full time carer for my mother and father which means my income at this time is limited. 
"Our aim is to raise enough funds to get Kiro a double total hip replacement which would give him a new lease of life.  
"However, if we aren't able to raise enough funds for this, we will be using the money to give Kiro a double partial hip replacement which will help to significantly reduce his pain." 
Christopher and the Goffs have been told that time is of the essence.  
"Our vet also explained to us that by the time he is 2 years old, his condition will have worsened, therefore it is important we are able to give him the care he needs as soon as possible," he said. 
Advertisement
The fund has already generated an impressive £2,120 towards the initial target of £12,000 with Christopher grateful for every donation made. 
"Thank you to everyone who has been so kind, and for your generosity," he said.  
"From the bottom of our hearts, thank you." 
If you would like to donate to the fund, you can do so here.