Martin Scorsese's latest gangster epic, The Irishman, may be earning rave reviews ahead of its Netflix debut, but not everyone is impressed.
The film, which chronicles the life and times of Irish-American mob hitman Frank Sheeran and reunites Robert De Niro and Al Pacino for a sprawling three-and-a-half-hour epic has been hailed as masterpiece by critics.
However, some have expressed dismay at the film's use of its lead female actress, Anna Paquin.
The Oscar-winning across plays Sheeran's daughter, Peggy, in the film.
Yet despite The Irishman's lengthy running time, Paquin's part boiled down to roughly 10 minutes of screen time throughout the entire movie.
Advertisement
More significantly still, according to the Daily Mail, the 37-year-old speaks just six words throughout the entire 209-minute-long film.
While The Irishman has earned plenty of praise since it began a series of initial cinema screenings, many fans have been left unhappy with Paquin's part in proceedings.
One wrote: "'My only real criticism is how #TheIrishman cast Anna Paquin as Robert DeNiro's daughter and I believe she only has one line (though I might think it was partly intentional)."
Another said: "This annoyed me about The Irishman. Anna Paquin is such a great actress, I was waiting for her to speak more than a line and... it didn't happen."
A third asked: "#AnnaPaquin gets only one line in @TheIrishmanFilm. What was the point of casting her let alone creating the part to begin with?! #TheIrishman #MartinScorsese #Scorsese,' moaned a third viewer."
A fourth declared: "Release the rogue cut of the irishman so anna paquin can talk!"
Another fan concurred: "Still thinking about the fact that anna paquin literally only has one line in the Irishman...the massage the knee of it all."
Advertisement
A largely silent presence during the second half of the film, fans theorised that Scorsese may have ordered the actress to remain as silent as possible throughout proceedings.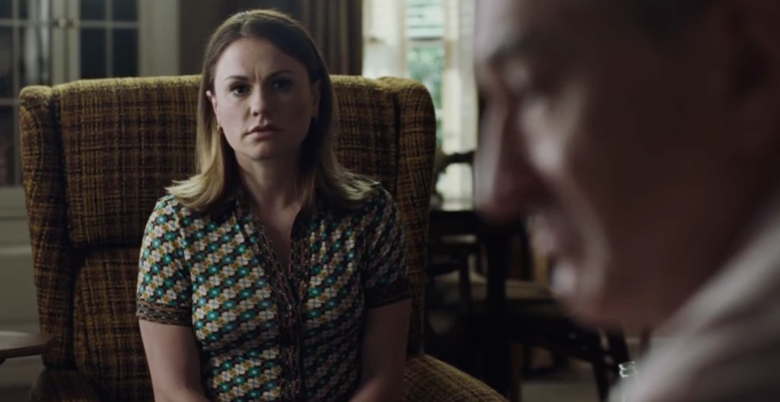 But Paquin rebuffed such suggestions, responding to the claims on social media.
"Nope, nobody was doing any 'ordering,'" she wrote.
"I auditioned for the privilege of joining the incredible cast of 'The Irishman' and I'm incredibly proud to get to be a part of this film."
Scorsese previously weighed in on the controversy surrounding Paquin's part during a conversation with Spike Lee at the DGA Theater in New York.
"I kept asking Steve Zaillian [the screenwriter] if we can layer her in the story," he explained.
Advertisement
"I decided that she doesn't have to say anything. You see your father do something like that, I'm sorry. … You see him crush the guy's hand like that, other kids maybe, but this kid couldn't take it. She looks at him. She knows he's up to something and Lucy was great, but Anna ultimately was amazing in the looks."
"She has one line in the film," Scorsese added. "There's something you can't talk about. She knows it. She knows who she is. He knows she knows. Even when she's sitting there and the police are talking about Joey Gallo being [murdered.] 'A lone gunman walked in…' and you see she's looking at him."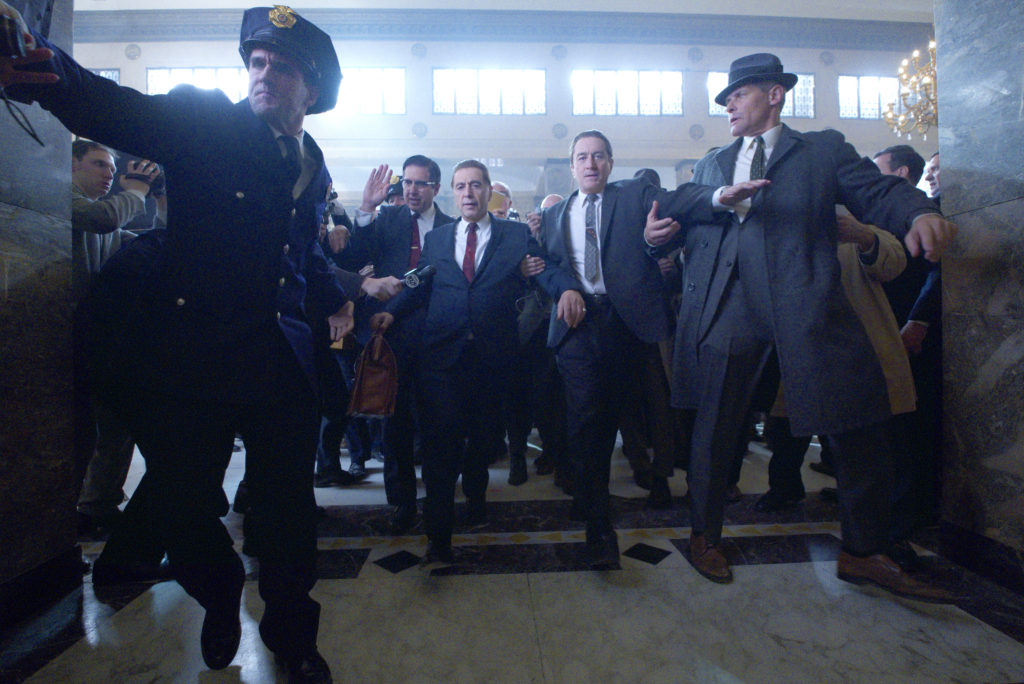 Based Sheeran's real-life memoir, 'I Heard You Paint Houses' The official synopsis for The Irishman reads:
"The film chronicles one of the greatest unsolved mysteries in American history, the disappearance of legendary union boss Jimmy Hoffa, and offers a monumental journey through the hidden corridors of organised crime."
In Charles Brandt's book, I Heard You Paint Houses, Sheeran offered a detailed account of what happened to Hoffa, taking responsibility for the union boss's murder and offering key details as to those involved.
The Irishman looks set to lift the lid on these claims and the assertions of Sheeran that a frustrated Hoffa, barred from working for the unions, was murdered by the mob after threatening to go public with their alleged involved in the assassination of John F Kennedy.
Advertisement
Sheeran claims to have supplied the rifles used in the JFK assassination, with Martin Scorsese's film set to shine a light on these claims.
With Hoffa threatening to go public unless the mob wielded their power to have him reinstated to the Teamsters, the mafia allegedly decided to snuff him out and had his close friend Sheeran do it because Hoffa would not suspect him and it would test his loyalty.
The Irishman arrives on Netflix this November 27.