HE'S SET to star in one of the most anticipated blockbusters of 2019 with Men In Black: International, but has Liam Neeson's top secret role in the film already been revealed?
When the first trailer for the sequel to the Will Smith trilogy first landed fans were given a flavour of what to expect.
Tessa Thompson and Chris Hemsworth took centre stage as Agent M and Agent H respectively, a newly-formed pairing taking on alien foe in a globe-trotting adventure set, partly at least, in London.
Directed by F. Gary Gray, the film also left room for Liam Neeson to feature as another MIB agent working under Emma Thompson's Agent O and someone who appeared to serve as a partner and possible mentor to Hemsworth's Agent H at some point in the film.
Exactly who or what they would be going up against remained a mystery, but a new report from EW appears to have shed light on who the two agents will be taking on.
According to the report, the agents will be facing-off against an enemy within the Men In Black who is involved in the murder of an alien government official Agent H ws supposed to be guarding.
Agent H and Agent M are then tasked with tracking down the assassin and bringing them to justice.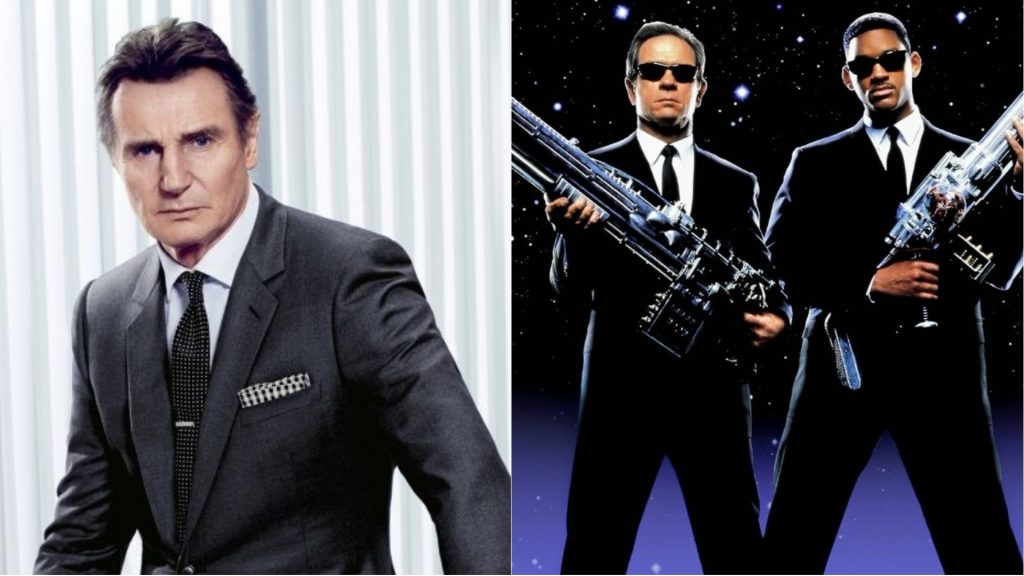 While the likes of Rafe Spall and Rebecca Ferguson have both been cast in the film, this latest plot leak offers a strong indication of Neeson's role in the film.
The trailer showing Neeson's character working alongside Hemsworth's before seemingly being replaced by Thompson's.
It therefore indicates that he either meets his demise early on at the hands of the aforementioned assassin or, potentially, he's the assassin himself.
Neeson rarely takes villainous roles on these days, so this could be a nice change of pace for the all-action Irishman.
Though still speculation at this stage, this latest plot leak could point to Neeson's eventual role in the film. Watch this space.