TWO MUSLIM groups have banded together to raise important funds for the victims of the Pittsburgh synagogue attack.
11 people were killed, and six others wounded when a suspected gunman with anti-Semitic views opened fire on the Tree of Life Or L'Simcha Congregation.
Robert Bowers has already been identified as the perpetrator of the attack, having reportedly shouted "All Jews must die!" before he began shooting at the synagogue last Saturday, October 27th.
A subsequent FBI investigation uncovered online evidence of his extreme anti-Semitic views.
Now two leading not-for-profit Muslim advocacy organisations are fighting back against religious hatred with a fundraising initiative that sends a clear message of peace and hope.
MPower Change and Celebrate Mercy have teamed up to raise funds for the Jewish victims of the attack.
They did so by launching an online campaign via the Muslim-focused crowdfunding site LaunchGood.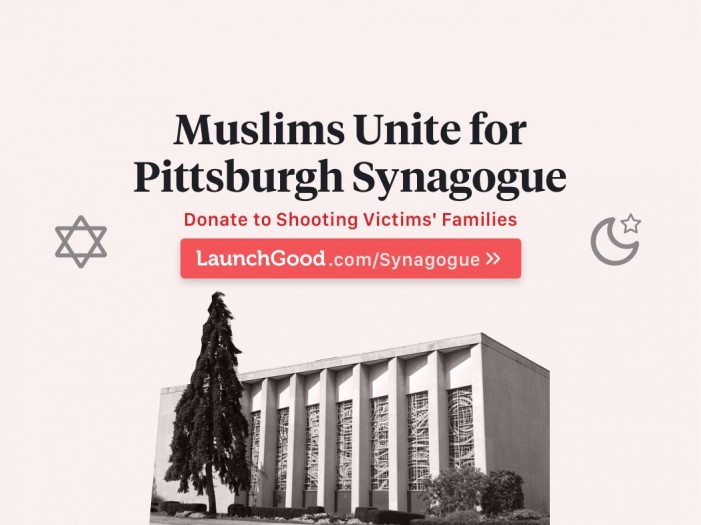 The Muslims Unite to Help Pittsburgh Synagogue Shooting Victims campaign has already been a huge success, raising over $100,000 with a $125,000 target set.
"We wish to respond to evil with good, as our faith instructs us, and send a powerful message of compassion through action," the fundraising page reads.
"No amount of money will bring back their loved ones, but we do hope to lessen their burden in some way."
Once the group reaches its target all of the accumulated funds are to be transferred to the Islamic Center of Pittsburgh.
From there, the monies will be distributed to the families of the victims to help pay for any medical or funeral costs accrued in the wake of the attack.
Anyone wishing to donate to the initiative can do so via this link.