PIERS MORGAN has been fairly vocal on the issue of Prince Harry and Meghan Markle's departure from royal life, and he made his feelings clear once again during ITV's Good Morning Britain on Monday.
When news broke last week that the Duke and Duchess of Sussex were planning to step down from their royal duties, the country seemed divided.
Some showed sympathy for the couple in light of the intense media scrutiny they've both received over the past year or so, while others felt their decision was a selfish one, and one that disrespected the Royal Family, as well as the UK taxpayer.
Morgan, in case you weren't aware, very much fits into the latter category.
In the wake of the Prince Harry and Meghan crisis, @piersmorgan just couldn't wait to say... 'I told you so'. 🙄#GMB pic.twitter.com/0c2ykJ3rQP

— Good Morning Britain (@GMB) January 13, 2020
Advertisement
"These two little spoiled brats have come along and are holding her [The Queen] to ransom about the entire way the monarchy works, and I'm sorry, I think it's completely and utterly outrageous to treat the Queen in this way," Morgan fumed.
It's been revealed that Prince Harry is to hold talks with the Royal Family today to iron out just what his new position will look like, following the announcement he and his wife made last week that they sought 'progressive new roles' within the monarchy.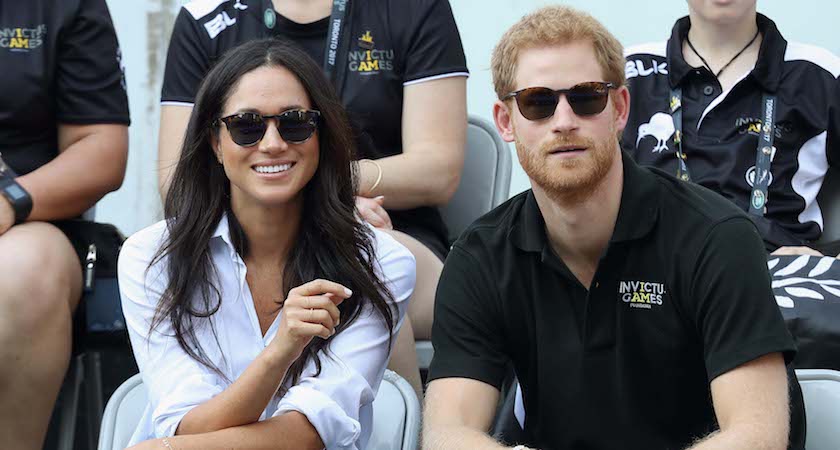 The Good Morning Britain host, who has been vocal about his dislike of Markle recently, continued by accusing her of quitting everything in her life.
"If they want to leave, if they've just had enough, if she [Meghan] wants to up sticks and disappear after 18 months of marriage, then you know what, that's fine," said Morgan.
"I always thought you'd do this anyway. You quit everything. You quit your friends, you quit your family, you quit your dad, you quit your ex-husband, you quit everybody. That's fine, that's your right Meghan, but you're not going to have taxpayer money to do it, in any shape or form in my opinion.
Advertisement
"You don't get the 24-hour security, you don't get the travel, you don't get Frogmore Cottage, you don't get all that stuff if you can't be bothered to put the yards in on a wet Wednesday in Cleethorpes at the community centre, you don't get all the good stuff, it's not all about the Disney premieres."
The breakfast show also revealed footage showing Harry attempting to speak with Disney owner Robert Igor about getting his wife voiceover work at a film premiere in London back in August - something Morgan described as "cringemaking".
"This is not how royals should be behaving. When they try and do this, it's a massive conflict of interest," he said.
The 54-year-old went on to criticise the fact that the couple are looking to control which sections of the media have access to them and their lives.
"They're only going to invite journalists who are positives about them. They're going to invite their friends from papers that they like. They're going to be allowed to come, but nobody else, nobody who might be critical, or who might be exposing them to scrutiny.
"This is the kind of stuff Vladimir Putin does, or Kim Jong Un does, this is what happens in dictator states."
Advertisement