IT'S OFFICIAL: Roy Keane is Ireland's greatest footballer of all time.
That's according to the results of a nation-by-nation poll set up to celebrate soccer's most legendary talents.
The Cork-born Manchester United favourite came out on top as the best player to ever represent the Republic of Ireland in the beautiful game.
There were no surprises when it came to Northern Ireland's greatest ever soccer star either with George Best coming out on top, much to the surprise of precisely no one.
60 leading international teams featured in the countdown put together by US sports website Stadium Talk.
The countdown describes Best as "the most talented player born in the British Isles", adding that his talent "burned brighter than anyone else of his generation".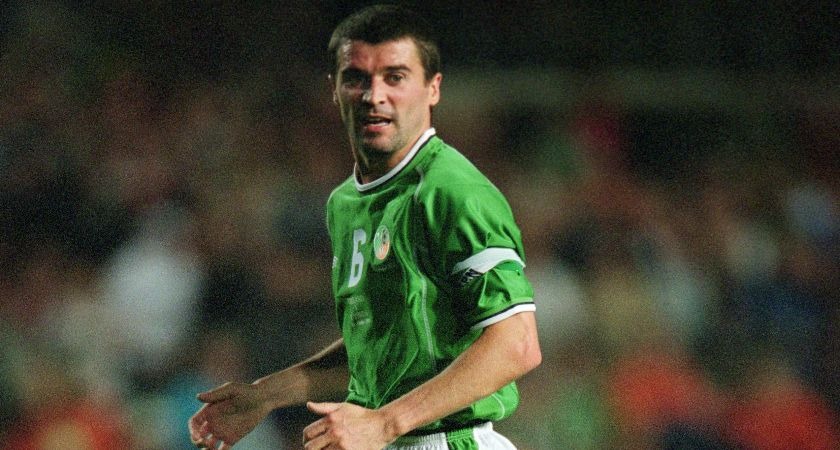 They also acknowledged the Belfast-born was tragically "lost by his mid-20s as the ravages of alcohol took hold" though.
Roy Keane is also singled out for praise as the Republic's best-ever player and "one of football's born leaders".
"Roy Keane was a fearsome presence in Manchester Utd's midfield, a player who drove his teammates on to higher planes of achievements," they said.
"He is known for his fire and power, but he also was a player of genuine class and poise."
Bobby Charlton was named England's greatest ever player with John Charles crowned Wales best ever player, just ahead of Gareth Bale.
Kenny Dalglish meanwhile pipped Denis Law to be named Scotland's best-ever player.
Pele, Johan Cruyff and Franz Beckenbauer topped the rankings for Brazil, The Netherlands and Germany respectively.
Elsewhere, Zinedine Zidane was picked ahead of Michel Platini while Lionel Messi was chosen ahead of Diego Maradona.