MARY LOU McDonald believes "all of the signposts" point to Irish unification in her lifetime. 
The Sinn Féin leader made the claim during an interview with The Guardian in which she called on Downing Street to hold a referendum on the future of Ireland. 
McDonald believes a united Ireland is the only solution, given the way the UK government is behaving, with its efforts to bypass the Brexit withdrawl agreement. 
In a scathing put-down, she described Prime Minister Boris Johnson as both "dangerous" and "erratic" and called for Ireland to push for a referendum. 
"He's the prime minister and perfidious Albion just got perfidiouser, if there's such a word," she said. 
She also warned that Britain would face a major backlash from Ireland's allies in both Europe and the US which could sink any hopes of future trade deals. 
"If there is damage in Ireland, if there's a hardening of the border – well, then all bets are off." 
The Sinn Féin leader's main focus, however, remains a united Ireland. 
"All of the signposts, all of the markers, point in the direction of reunification," she said. 
"The electoral majority for unionism is now gone, politics on this island has changed in ways that are profound."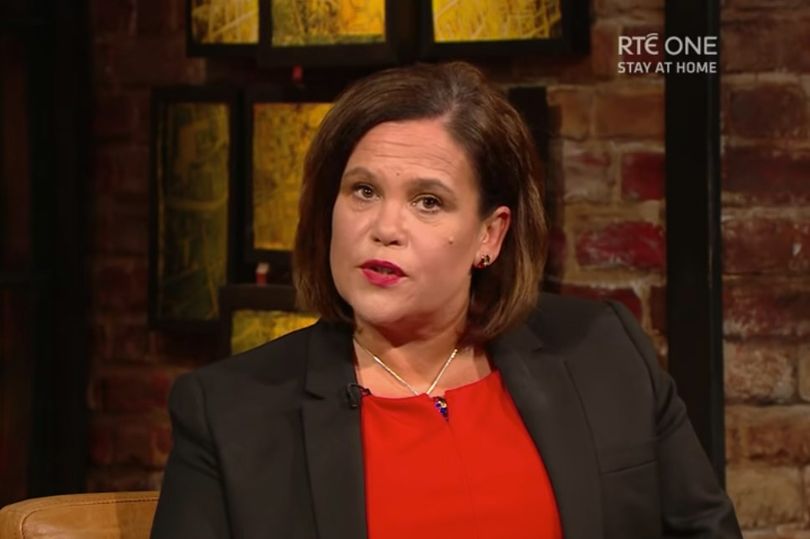 Under the terms set out in the Good Friday Agreement, the Northern Ireland secretary is required to call a referendum on the subject should it appear likely the majority would be in favour. 
However, McDonald appeared opposed to the UK maintaining such controls. 
"I wouldn't like anybody in the British system to imagine that they hold a trump card that says 'we will forever avoid or defer a referendum in Ireland'. They don't have that right,"" she said. 
McDonald went on to describe the violence witnessed during the troubles as "inevitable" given the "toxic" context of the period but refused to be drawn further on the issue. 
"I am certainly not going to be the person accountable for things that happened in 1973," she added. 
"The past is the past. I can't rewrite it." 
The full Guardian interview can be read here.