The Irish Post is delighted to announce that it has renewed its media partnership with The Lighthouse Club construction industry charity for 2017.
The partnership was forged last year to build a closer relationship between The Irish Post and The Lighthouse Club's respective communities.
It also provides further support for the charity's fundraising efforts across Britain. The partnership has been renewed to run until the end of 2017.
The Lighthouse Club benefits from an extensive programme of promotional and editorial activity aimed directly at the heart of the Irish community via the newspaper's weekly print edition and digital channels.
The Irish Post will continue to be active and visible at Lighthouse Club events and through branding on charity campaigns.
Bill Hill, CEO of The Lighthouse Club, said: "We are delighted to continue this fruitful relationship with The Irish Post, who are the voice of the Irish community."
He added: "Last year we benefitted from widespread coverage of our events such as our annual Summer Ball and Christmas lunch and coverage about our ongoing Lighthouse Day campaign where we ask companies to pledge just one day to raise funds for us.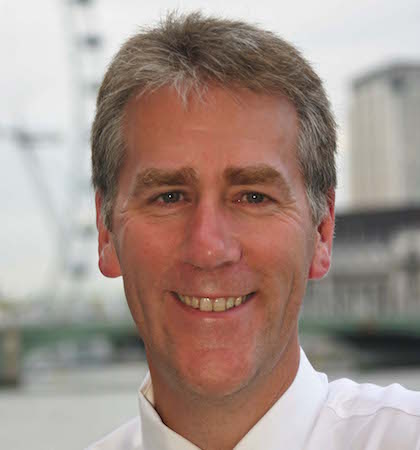 "The Irish Post have already signed up to hold a Lighthouse Day so we're looking forward to hearing about what they have planned!"
Sarah Murphy, Director of Commercial Operations for The Irish Post, added: "The narrative of the Irish emigrant experience in Britain is intrinsically interlinked with the construction sector and the Irish contribution to the industry needs to be continually championed and supported during times of hardship.
"The Irish Post, serving as the voice of that same Irish community for almost 50 years, is delighted to be able to give something back by continuing to support The Lighthouse Club.
"We look forward to continuing to build on our relationship well into the future."
The Lighthouse Construction Industry Charity has been providing emergency financial assistance to the construction community since 1956.
Its purpose is to provide financial assistance, welfare and legal support to the construction community in times of hardship and stress.
The organisation also promotes initiatives aimed at avoiding accidents and improving safety on construction sites and supports educational initiatives aimed at improving employment conditions and career opportunities within the construction industry.
The charity receives no public finance and relies on support from within the industry, and its nationwide network of 21 independent, volunteer managed Regional Lighthouse Clubs, to fund its charitable work.
Since 1956, The Lighthouse Club has raised £16.5million to support more than 15,000 construction workers and their families who have been in need of emergency financial assistance.
If you would like to know more about supporting the charity in any way click here.