TODAY marks the 125th anniversary of the death of one of Ireland's lesser celebrated boxing heroes – Joe Coburn.
Born in Middletown, Co Armagh, in 1835, Coburn's family emigrated to America during the Great Famine when he was in his early teens.
The youngster inherited the labouring skills of his father Michael, who was a master of manual trade, with Joe growing up to become a bricklayer in the Sixteenth Ward of New York.
He eventually acquired and ran his own tavern by the name of 'The White House' in lower Manhattan, but on the side he began earning money as a renowned prizefighter.
Coburn certainly made good use of his time, for when he wasn't fighting for money or selling liquor, he was busy servicing New York's Volunteer Fire Department, based within the Croton Engine Company on West 20th Street.
Once his fellow volunteers got wind of Coburn's pugilistic prowess, they pitted him with their toughest member – a Brooklyn boy who they expected to beat the Irishman with relative ease. Coburn handed him a one-sided thrashing which lasted just four brutal rounds.
It was clear Coburn had a special talent, even though boxing was yet to be made legal, and he first caught the wider attention of locals by beating the notorious Hezekiah Orville "Awful" Gardner in six rounds at Hibernia Hall on Prince Street.
However, Coburn's official debut is recorded when, as a 21-year-old, he took on a lawyer by the name of Ned Price, who was an Englishman with a knack for prizefighting, despite his profession.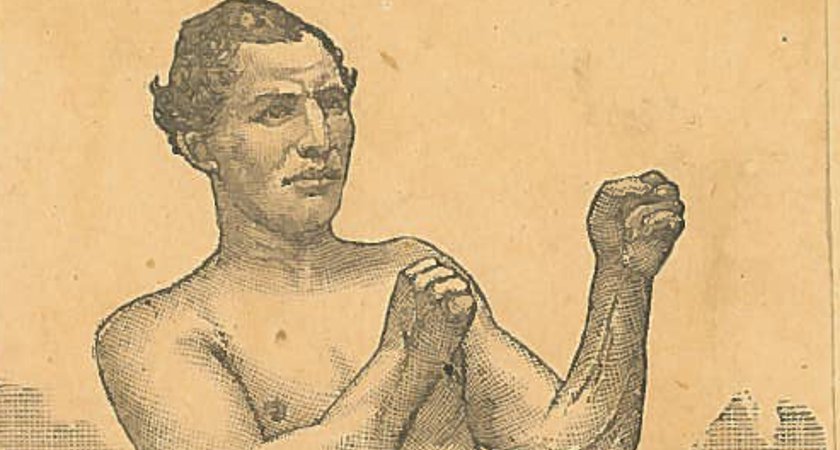 After travelling to Boston to meet Price, the pair arranged to fight at Still Pond in Massachusetts. Three hours, 25 minutes and over 100 rounds later, a winner could not be determined due to the referee calling a draw on account of darkness.
Such was the beating each man received, they were both confined to closed doors for two weeks to allow their horrendous facial injuries to heal.
The Globe Republican reported the fight as "one of the greatest ever witnessed in America" but, despite Coburn's best efforts, Price refused a re-match and, incidentally, would never box again.
Fighting under London Prize Ring Rules – which were the original regulations for boxing as drafted by Englishman Jack Broughton in 1743 – Coburn went on to beat Harry Gribben at Harper's Ferry in Virginia before taking care of Hen Winkle, winning $1,000 in prize money on each occasion.
The big fights kept on coming and in Mike McCool, who was known as 'The Terror of the Mississippi', Coburn was presented with the chance to take home a prize of $2,500, a monumental amount of money in 1863.
Coburn – who had a Celtic Punk song dedicated to him by Armagh-based band O'Hanlon's Horsebox earlier this year – beat McCool in one hour and 10 minutes.
Ever the sportsman, Coburn offered McCool the chance to redeem himself in a re-match, but their proposed second fight in Indianapolis fell through as a sheriff intervened and arrested both men before the opening bell could sound.
Back then, prizefighting could be classified as affray, assault, and in some cases a riot. Both fighters spent 40 days in prison for their involvement, and it wouldn't be the last time Coburn found himself behind bars.
Wins over Patsy Flynn and Con Fitzgerald, both of whom likely had Irish roots themselves, ensued for Coburn, who fought his way into contention for the Heavyweight Championship of America.
He earned the right to challenge John Heenan for the title, but the born-and-bred American opted for retirement instead, handing the belt to his would-be opponent in the process.
Thus, Coburn became Heavyweight Champion of America without having to throw a punch for the title, and his rise up the pugilistic ladder earned him the nickname "The Adopted Son of America".
He duly defended his title for at least three years, during which time he returned to his native Ireland, arriving via London on a steamboat in October 1864.
Whilst back in his homeland, Coburn was due to fight English champion Jem Mace in a bout billed as 'The Great International Prize Fight', one of the first transatlantic fights to truly capture the imagination of sports fans in America, Britain and Ireland.
In the much-publicised build-up, Coburn wiped the floor with Joe Goss, Tom Allen and Bill Rayel, a trio Mace had ordered him to fight so as to prove that he was worthy of taking him on.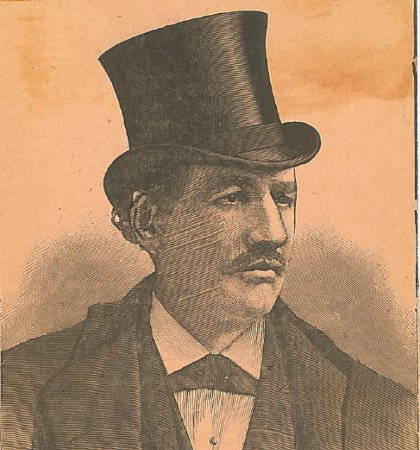 "He is a handsome young man, about twenty-nine years of age, measuring five feet ten inches, and weighing 13 and a half stone," wrote The Evening Freeman of Coburn, as the Irish press finally got a first glimpse of their returning hero in the flesh.
As it were, the event ended up being a farce, with Mace failing to show at the ring in Piercetown, Tipperary. Attempts to reschedule were pegged back by the pair's inability to agree on a referee, so it proved to be 'The Great International Prize Fight' that never was.
Having sold his New York tavern to cover travel costs for himself, trainer James Cusack and an acquaintance by the name of James Mack, an out-of-pocket Coburn set sail from Cork back to New York on October 20, 1864.
Mace and Coburn did eventually fight competitively in Bay Saint Louis, Mississippi, seven years after their non-event in Ireland, but still a winner could not be determined as a draw was called after the pair battled for three-and-a-half hours in torrential rain.
But by then the Irishman's reputation had taken a bigger hit than even he could manage.
Prizefights were often intervened as boxing was illegal until 1901, so Coburn was no stranger to the law, and upon his return to America without a livelihood other than his fists, his run-ins with the NYPD reached barbaric proportions.
Unfortunately, and as is so often the case with boxers even today, a life of crime ensued for Coburn, and he served six and a half years of a 10-year sentence in Auburn Prison for shooting two policemen in 1877.
It was to be by far the biggest sentence of many stints in jail, but his criminal misgivings failed to jeopardise his place among the sport's greats, as Coburn was inducted into the International Boxing Hall of Fame under the "pioneer" category in 2013.
He spent his final years as an alcoholic in comparative poverty and died of 'consumption' – an old term for Tuberculosis – on December 6, 1890, aged 55.
An old friend of his from the fighting game, John L Sullivan, pledged $500 to pay for Coburn's medical bills as a fundraising campaign arose whilst the Irishman saw out his last seven days in a hospital bed.
Word soon spread of Coburn's passing on December 6, 1890, as cablegrams arrived from America, and death notices were placed in the Leeds Mercury, Sheffield Evening Telegraph, Birmingham Daily Post, Yorkshire Evening Post, York Herald, Sheffield Daily Telegraph, Bristol Mercury and The Era.
Coburn is buried in Calvary Cemetery, Queens, New York.