IT doesn't take much these days for steam to begin pluming from Roy Keane's ears any time we're given a window into the life of the #modernfootballer.
Whether it's dressing room selfies, players launching clothing ranges or just about anything to do with Paul Pogba, Keane's never been one to shy away from 'telling it like it is' and reproducing the old adage of 'back in my day,' time and time again.
He might sound like a broken record, but he might also have a point.
Appearing as a pundit for Sky Sports, Keane watched the Manchester United players lineup in the Old Trafford tunnel before their tie with league-leaders Liverpool, shortly before playing out a 1-1 draw on Sunday.
Advertisement
The cameras picked up a number of players from opposite sides greeting each other and offering hugs, the sight of which forced an interruption form the former United captain.
"I'm disgusted with players," he said.
"You're going to war. They're hugging, and kissing.
"Don't even look at the opposition, you're going to battle against them."
"Has the game changed?" Asks Dave Jones.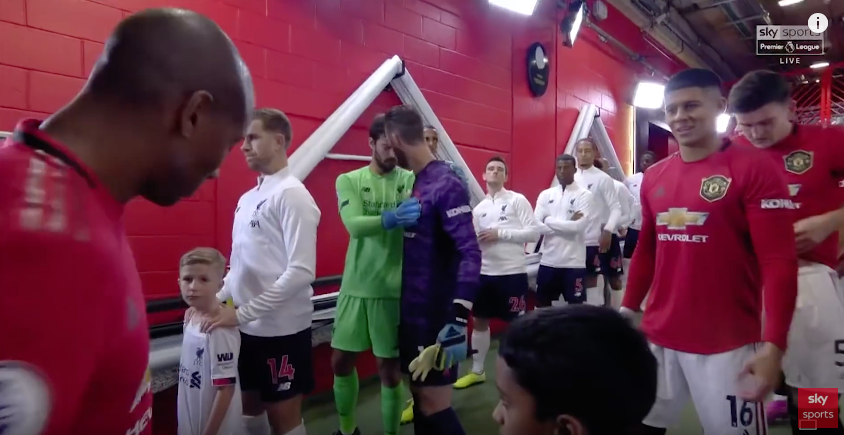 "The game hasn't changed that much," Keane responds, "[but] the players have changed."
Advertisement
The Irishman was clearly fed up after seeing United's David De Gea and his opposite number Alisson Becker embrace, as well as the Brazilian quartet of Liverpool's Fabinho and Roberto Firmino and United's Fred and Andreas Pereira also giving each other hugs.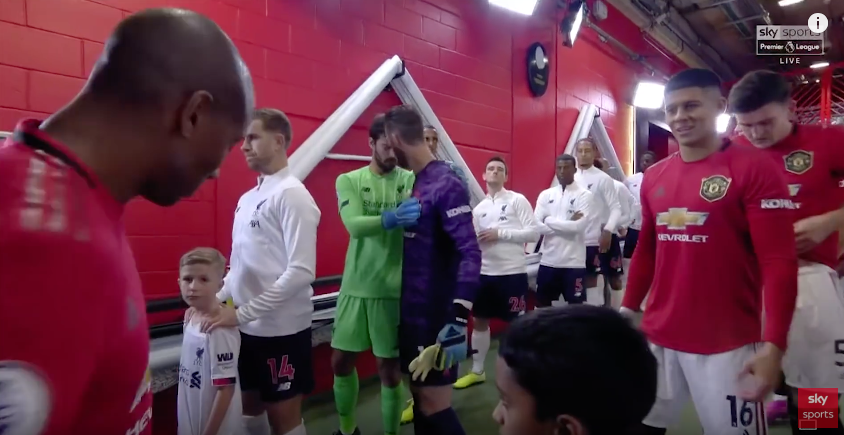 Contrast that to the icy pre-match tunnel rituals that were commonplace throughout Keane's stint in the Premier League during the 90s and early 00s.
In particular the fiery situation he was involved in at Highbury in 2005 before a match against Arsenal when tempers flared to the point where a few punches (or a slice of pizza) being thrown wouldn't have surprised anyone.
No hugs in there, I assure you.
Advertisement