MARK WAHLBERG is a man of many talents.
Actor, musician, underwear model and businessman are just a few of the hats Wahlberg has worn over the years.
And you can add Irishman to that list too after the Irish Post uncovered Wahlberg's family ties to the Emerald Isle and much more besides.
Here are 7 facts you didn't know about the Hollywood favourite's Irish connections.
7. Irish Roots
Wahlberg's great-grandmother, Sarah A. Doherty, was born in Cleenagh, near Buncrana in Donegal way back in 1873. She emigrated to America in 1895 in search of a new life in the land of opportunity.
After settling in Boston, Sarah married local man Dennis Bradley, whose own family had also emigrated from Donegal a generation ago. It was their daughter and Marky's grandmother, Mary, who married a Swedish immigrant, thus introducing the surname Wahlberg to the family line.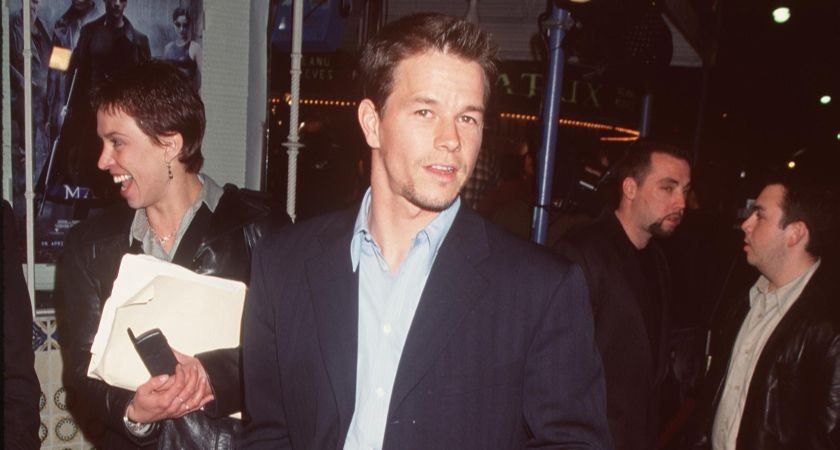 6. Irish Family
Mark Wahlberg was born and raised in the Irish American district of Dorchester in Boston. His mother, Alma Elaine (nee Donnelly), worked as a bank clerk and nurse's aide while his father was a delivery driver. Both had Irish ancestry from a number of familial strands.
Wahlberg was the youngest of nine children in an Irish Catholic family and struggled for attention in a busy house, eventually becoming something of a tearaway in his youth.
5. Early Struggles
After parents divorced when he was 11, Wahlberg was frequently in trouble with the law. By the age of 13, he had reportedly had more than 20 run-ins with the police and had also developed a taste for cocaine, something which soon became a problem.
He hit rock bottom aged 16 after robbing a pharmacy while high on PCP. He attacked two members of staff, leaving one middle-aged Vietnamese man blind in one eye. He was arrested and charged with attempted murder. He eventually pled guilty to assault and served 45 days of a two-year sentence at Boston's Deer Island House of Correction.
4. Music and Film
Wahlberg was originally part of the boy band New Kids On The Black with brother Donnie but departed the group prior to the arrival of lead singer Jordan Knight and their subsequent mainstream success. He went on to enjoy a career as a model and rapper, scoring a major hit in the US as Marky Mark with the song "Good Vibrations". The track peaked at no.16 in the Irish singles charts while his second release, "Wildside", reached no.26.
Though his first album, "Music for the People", was a hit, the follow-up LP "You Gotta Believe", bombed. After his music career finished, Wahlberg moved into the world of acting, with his first part coming in the 1993 TV movie The Substitute. A year later, he landed his first movie role alongside Danny DeVito in Renaissance Man.
He would eventually return to his Irish roots with the boxing drama The Fighter, in which he played real-life Irish American Micky Ward.
3. Catholicism
The actor is a devout Catholic and often goes to Mass twice on Sunday.
Wahlberg told Parade magazine: "It's the most important part of my life. I don't try to push it on anybody and I don't try to hide it. If the kids are good, I'll have doughnuts for them at 6:30 in the morning, and I'll say, 'You guys gotta let Mommy sleep in!' I'll go to church at 7:30 and everybody will be eating breakfast when I come home.
"Then we'll go to church again at 10:30 if things aren't too hectic. Or if one of the kids has a game we'll watch them play. It's a nice family day."
2. Ted
Speaking prior to the release of Ted 2, Wahlberg confirmed that his cuddly co-star is Irish. "He is absolutely 100% Irish. Ted is Boston-Irish Catholic or Boston-Irish Protestant, whatever you are comfortable with."
His religion is no laughing matter though. "No one is safe when it comes to the wrath of Seth McFarlane's comedy and humour," Wahlberg revealed. "The only thing I asked him to do was to keep John out of the religious stuff as I am a devout Catholic and I don't want to cross that line."
1. Graham Norton
During an appearance on The Graham Norton Show, Wahlberg famously 'flipped the red chair' on a woman called Meghan from Dublin after she revealed she wore make-up to the gym.
He apologised for his flippant flipping but continued to pull the lever, regardless, throughout the segment. Some suggested he may have had a bit to drink...