COLIN Farrell is more interested in sorting his sons' packed lunches than women – despite being single for five years.
The ex-hellraiser, once so notorious for bedding models and actresses he was dubbed 'The Lusty Leprachaun', says even though he gets lonely his family's needs come first.
Farrell, who turns 40 in May, said: "The most significant aspect of my life lives far away from anywhere that a camera is needed.
"You play the part and do interviews but don't overextend yourself or put on a mask or change your name.
"Because when you get home the only thing that matters is your son is not eating his turkey sandwiches and he's not into avocado anymore, so you have to find something new that he'll eat for lunch."
Farrell has been linked with a slew of the world's most famous beauties including Angelina Jolie, Demi Moore, Britney Spears and even Elizabeth Taylor.
But these days the Dubliner can't stop gushing about how he's focused on clean living and caring for his two sons James Padraig, 11, who he had with model Kim Bordenave and Henry Tadeusz, five – whose mother is actress Alicja Bachleda.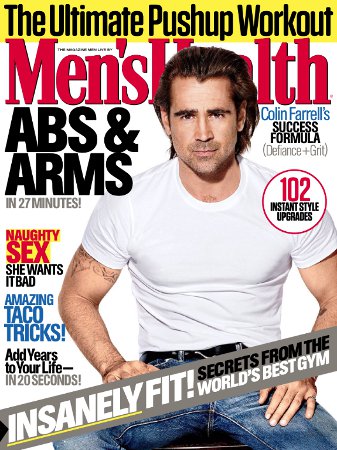 Farrell, who has made no secret of his past addictions to booze and drugs until a stint in rehab, tells the new issue of Men's Health he still isn't smoking.
He added: "I wrote a break-up letter to the Spirit of Tobacco.
"I got a frying pan and tossed the letter with a load of tobacco, put some paraffin over it and lit a match that sent a big, wallowing cloud up into the sky.
"Then I didn't have a cigarette for another two years."
In a hint he's now practically celibate, Total Recall star Farrell also told the magazine a pal recently reminded him he hasn't dated for five years.
But he says he now takes a philosophical attitude to sex, recognising platonic and paternal relationships can be as powerful as having a lover.
Yoga fanatic Farrell added: "It's not that I don't get lonely sometimes, but I'm okay about it."
Read Colin Farrell's full interview in the September issue of Men's Health.