ANYONE who followed Donegal's 2012 All-Ireland Championship winning season will be aware of Rory Gallagher, the singer-songwriter behind the team's anthem Jimmy's Winning Matches.
A native of Kilcar in west Donegal, Gallagher became omnipresent during the month of September as his YouTube song went viral and captured the hearts of his fellow county men.
They'll of course have been aware of the 34-year-old long before then as the frontman of popular Indie/Pop/Punk group The Revs who sprung to fame in 2000 and released three albums before calling in a day in 2007.
In between they played Ireland's Oxegen festival four times, Slane Castle, toured the USA and Australia (where they had a top 30 hit with Death of a DJ) and supported Kaiser Chiefs, Foo fighters, Muse and many others.
Since the split, Gallagher has taken up residence in Lanzarote and released two solo albums – 2008's God Bless the Big Bang and last year's Anti-Depressant and Uncle Hope which he will draw from on a British tour this month.
Advertisement
See Rory and the Island live this month at Camden Barfly, London (March 1); The Attic, Manchester (2); The Brunswick, Brighton (3); Mr Wolfs, Bristol (4); The Croft, Bristol (5) and Scorpios, High Wycombe (6).
What are you up to right now?
Busy fortnight ahead, I am going home to Donegal to record a song for The Gathering with John Condron, Micky Harte and Paul Brady then I am off to England for seven gigs from London to Manchester, and the day after I return to Lanzarote to open my new bar The Island. Mad times, hope I don't burn out!
Who are your Heroes?
John Lennon, Kurt Cobain, Quentin Tarantino, Luke Kelly, George Orwell …to name but a few!
What song would you like played at your funeral?
Either Barber's Adagio For Strings (from Platoon) or Always Look on the Bright Side of Life by Monty Python.
What record sends a shiver down your spine?
Wonderful World by Louis Armstrong.
What is your favourite place in Ireland?
I am of course going to be biased and say Kilcar in Donegal. I also love the Burren in Co Clare.
What is your most treasured possession?
My mind! I hope I don't ever lose it.
Advertisement
What makes you angry?
People who embrace ignorance and stupidity and wear it like a badge. It seemed to start around the time of Jade Goody and has grown ever since. It is now a bling covered monster!
What gives your life meaning?
Being onstage. Simple.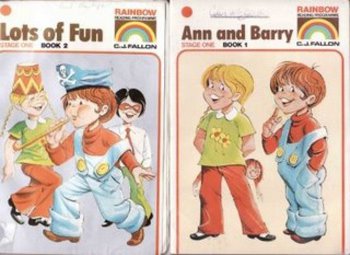 What book influenced you most?
Ann and Barry Go To The Shops. I read it when I was five. I have been going to shops ever since, buying milk and bread and such the like has definitely kept me alive.
If you could change one thing in your life what would it be?
I would much rather have a Tank than a Citroen Saxo.
Can you tell me a joke?
How do you turn a duck into a soul singer? ...stick him in the microwave and wait till his Bill Withers.
Can you recommend an interesting website?
www.evoke-studio.com -  Set up by a creative lad from Donegal in London.
Advertisement
What's the best advise you have ever been given?
The old saying "You only get what you give" is the greatest advise ever.
When did you last cry?
I had a few tears in Croke Park when Donegal won the All-Ireland in September and the crowd started singing my song Jimmy's Winning Matches. Tears of surreal joy.
What do you see when you look in the mirror?
Somebody who could be a Sex-God if he stopped drinking and went to the gym !!
What is your favourite film and why?
The Pianist - Roman Polanski just takes you into feeling of life in 1936 for the Jewish in Poland and it is frightening how easily it all happened, and could happen again. In times of economic recession, we look for scape goats.
What is your passion?
My passion is in the energy and electricity created during a good live gig. Be it 20 people or 20,000 people, it doesn't honestly matter to me.
What do you have hanging on your walls at home that you like looking at most?
I have four original Picasso's that I bought off my friend Jimmy Black from Senegal.
What do you believe in?
I believe in just getting on with it.
Advertisement
What trait do others criticise you for?
My procrastination - and I agree!
What is the funniest thing you've ever seen or heard?
I have a weak spot for people walking into glass doors, it cracks me up. I was lucky enough to see it happen twice in my life.
What is your favourite word one-liner or retort?
To your man down there in the audience who won't shut up, they say you are what you eat... you must have eaten a f**kin eejit!
What would your motto be?
If you don't take life with a pinch of salt it tastes bad.
As a child, what did you want to be when you grew up?
A Republic of Ireland football player.
What are the best and worst things about where you live?
The best thing is the sunny weather, and the worst thing is the lack of normality as everyone is on holiday and fairly drunk. Not becoming an alcoholic is a daily challenge!
Which Irish work of art would you recommend most highly?
I really loved Borstal Boy by Brendan Behan.
Advertisement
The best thing about the past 12 months was….
 Singing Jimmy's Winning Matches with the Donegal team in the diamond in Donegal Town in front of 20,000 people.
My goal over the next 12 months is….
To record a new album and to make my new music venue The Island in Puerto Del Carmen , Lanzarote, the main spot to go to on your holiday.