IT'S SUDDENLY that time of year again when you look back over the last 12 months and wonder where the time has gone.
Unfortunately I didn't get to see enough live gigs in 2014 (I really must get out more) but of the ones that I did see a few stand out.
The Transatlantic Sessions are always worth a visit.
The musicianship of the brilliant house band is always superb even if the presentation can sometimes seem to lack a bit of sparkle, or perhaps the odd guest on occasion does not always make the most of the opportunity of being backed by such a talented bunch of musicians.
Both Christy Moore's gigs at the Royal Festival were packed as expected.
On the second night an over-enthusiastic fan, with no malicious intent but a little too much alcohol on board, disturbed the reverence by calling out good-naturedly a few times before being asked to leave.
The harmless incident could have been dealt with better by the artist and more swiftly by the venue.
The best two gigs I have seen for a while both involved American female singer/songwriters.
Award-winning Suzy Bogguss was simply brilliant at the King's Place in London accompanied by Verlon Thompson on guitar and Charlie Chadwick on bass.
It was like a masterclass in how to effortlessly engage with an audience.
The other gig was a low-key one in Islington for Texan singer/songwriter Kimmie Rhodes who also charmed the audience with her natural warm personality and super songs. There is still nothing to beat a great live music gig that you don't want to end.
Despite massive changes in the music industry a huge number of newly-released albums still managed to find their way to this column with quite a few standing out including some great box-sets. Picking a top-10 from so many albums is not easy but here they are in no particular order.
January saw the release of Belfast singer/songwriter Bap Kennedy's sixth solo album Let's Start Again, a great album with shades of Americana meets Belfast.
My admiration for American self-sufficient duo Hans Araki & Kathryn Claire continues as they produced yet another excellent folk album Songs of Love and Murder.
Suzy Bogguss' Lucky is not a tribute album as such but more a case of her own interpretation of some Merle Haggard songs. It features 12 great tracks sung by a lady with a great voice and talent to burn.
While Donal Clancy did not break any new ground with his solo album Songs of a Roving Blade — nor was it his intention — he nevertheless produced a cracking album that brought some well-known songs from The Clancy Brothers' vast repertoire right up to date.
It is certainly one of my favourite albums of the year and I'm sure his dad Liam would have given it a huge thumbs-up.
A hugely important traditional three-CD set The Flax in Bloom was released back in May by Topic Records.
The albums relate to the traditional songs, airs and dance music in Ulster with some recordings going back as far as 1952. A terrific piece of work and a great testament to Topic's extensive back catalogue.
Veteran Texan singer/songwriter Billy Joe Shaver released Long in the Tooth — his first album in six years.
When you realise that his songs have been covered by the likes of Waylon Jennings, Johnny Cash and Tom T. Hall you know from the opening track with Willie Nelson that you are in outlaw Americana country.
A great four-CD box-set from bluegrass legends Flatt & Scruggs is a must for fans of the genre.
They left an amazing legacy of bluegrass music and this box-set captures the supreme talent of both musicians.
Dolly Parton's four-CD box-set simply called Dolly — no further explanation needed — is a beautifully-presented collection covering 99 tracks.
She once said that God gave her the gift of rhyme and this is evident in the number of songs she has written — over 3,000 to date. What a gifted lady.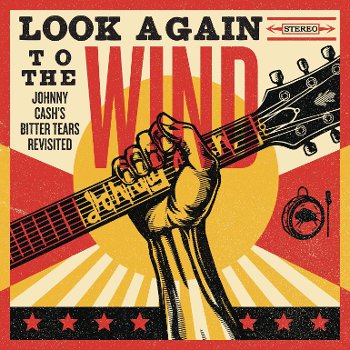 Look Again to the Wind is a great re-imagining of Johnny Cash's brilliant 1964 album Bitter Tears by a collective of top Americana artists including Emmylou Harris, Steve Earle and Kris Kristofferson.
They combine to update the songs and the album about a subject (the Native American struggle as perpetrated by the white man) that meant so much to Cash.
The album gained Cash a whole new set of admirers from folk fans who supported his stance.
All of my Memories is a four-CD box-set featuring 90 selected tracks from over 300 recordings by John Denver — one of the most beloved artists of the '70s and '80s.
It's a lovely packaged box-set that showcases the amazing talent of the American singer/songwriter who died in a plane crash in 1997.
It would make a worthy gift for any occasion.
Have a great happy safe Christmas and New Year.