FORMER BOYZONE frontman Ronan Keating has divulged on a slight gaffe made on the part of the band's management twenty years ago.
The singer and radio presenter was on the air with Eoghan McDermott of 2FM when he told of Boyzone getting the first look at the multi-million selling song 'Sweetest Thing'.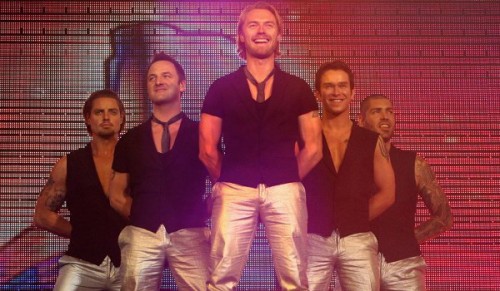 The Dublin native said things didn't work out for the Irish band when they took a look at the song on paper.
Speaking of new tunes due to appear on a new album from he and his bandmates Keith Duffy, Shane Lynch and Mikey Graham, Keating said they didn't want to miss out on any future opportunities for hit songs.
He said there was almost a Sam Smith song put on the album but it wasn't guaranteed: "There was some Sam Smith songs floating around, I don't know what happened but we don't have a Sam Smith song on the album."
Advertisement
He said that the band would not be so quick to turn down songs as U2's famous song The Sweetest Thing was mistakenly ditched years ago: "We turned down U2 when they gave us the Sweetest Thing back 20 years ago and that was a huge mistake, so if Ed Sheeran gives us a song, we won't be turning that one down."
Keating said that U2 offered the song to him and his bandmates first before Bono and Co. would go on to reach number 1 in both Ireland and Canada in 1998: "I don't know what happened, how it happened. It was offered to us. Sweetest Thing was offered to Boyzone...
According to Irish Examiner, Keating said the band passed on the song which was a big mistake: "Wherever it came about, it didn't work for us, or it didn't sound right or whatever happened. And we didn't end up recording or releasing it."