"THE buzz of seeing your book on a bookshelf in a shop stays with your forever. I remember the first time it happened to me.
"It was in 2003 and there was my book between Stephen King and Marian Keyes. They were both huge favourites of mine. It was so surreal. You get that feeling every time you go into a shop and see your books, but it's never like the first time."
Bestselling Irish author Melissa Hill is back with another offering and she's in great form, knowing that thousands of Irish people heading off on their holidays this summer will more than likely pick up a copy of her latest work.
A Gift to Remember is a love story set in Manhattan, another twisty page-turner written in the contemporary style that Hill's legion of fans love so much.
"A new book is always exciting, especially in paperback. It's summer reading, hopefully everybody will be reading it by the pool," she says.
"There's always a pressure and it gets harder because readers have expectations and you have to live up to those. Right now, I'm close to a deadline on the next one so I'm always thinking ahead. I can't concentrate on it because I'm working on the next one.
"We work so far in advance and then when publication happens it all tends to come back to you. It's good to know that you have readers out there who will want to read it."
Originally from Bray, Co. Wicklow, Hill now lives in Blackrock with her husband Kevin and their four-year-old daughter Carrie.
Once her daughter is dropped off to school in the morning it's straight to work for Hill, a discipline that she has stuck to for years and one that has served her very well.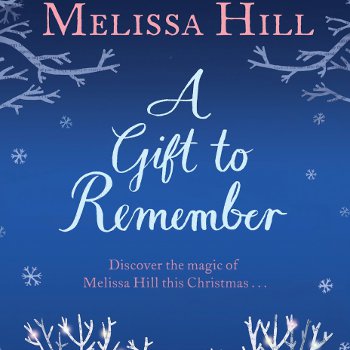 "I always write at home, in my study, as soon as our daughter is at school. So that's pretty much from 9am-5.30pm each day. I treat it exactly as a full-time job, I keep business hours with my writing.
"It's the only way that I can do it. So many people ask me 'what do you do all day if you are a writer?' You keep your own hours, but I am my own worst taskmaster. You've got to get the hours done on the job, the biggest pressure comes from yourself."
Hill's method of writing clearly works and a glance through her back catalogue shows you just how successful she has become, with her books now translated into 25 languages, including Chinese and Japanese.
Women's fiction — like all literature — may have suffered a slump post-Celtic Tiger, but she's thrilled that so many readers stayed with her and kept devouring her work.
She added: "The market, in general, is down and that does stem from the recession. In Ireland we have the most loyal readership. Irish readers are voracious. For the size of the country, the market is just huge in comparison to say Britain or Australia.
"It's always going to be competitive and tough, so you have to write better and overcome that. I think Irish people, first and foremost, are great readers."
You'll always see Hill's name on the same bookshelves as Marian Keyes, Cecelia Ahern and others, so what is it about Ireland that has seen us produce so many fine female novelists lately?
"I think, at heart, we are great storytellers, the Irish. We just love to tell stories. Irish people always have something to say, always have a story to tell. There's a self-deprecation too that comes across well in our writing and people all over the world can empathise with that. (Obviously so, given how many countries her work has been translated in).
"To me, my books are a uniquely Irish experience, so I don't know how or why a certain book gets selected for translation. But the story must come across well."
Hill began her working life in the Bank of Ireland, so how did she make the transition to the world of fiction?
"I always loved writing in school, but your career guidance teacher is never going to suggest that you should become a writer because it sounds a bit flakey. I never considered it as a career.
"For many years I was in the bank and I was reading Patricia Scanlon and Kathy Kelly and thinking to myself 'I could probably do this'. And then once I started I couldn't stop, I loved it so much.
"For people who aspire to be a writer I would say that you shouldn't compare yourself to any published writer. Forget about all the other stuff that's out there, write from the heart and see where you go. Just write freely, don't worry about structure and stuff like that at this stage."
Hill says she likes nothing better than a walk on the beach to switch off after a day's writing. But can you ever switch off when there's a good chance someone on the beach is reading your work?
A Gift to Remember by Melissa Hill is published by Simon & Schuster UK