SHANE Filan performed to a capacity crowd at Birmingham's Symphony Hall on Friday, as he embarked on the second date of his debut solo tour.
The show opened to an incredible wall of noise with the entire Symphony Hall on their feet screaming for the Sligo native.
The stage set, a mixture of a traditional Irish pub and living room, provided the perfect backdrop for a relaxed and interactive show, which left the Birmingham crowd screaming for more.
The "Filaners" were treated to a collection of songs from his debut album You and Me, including Everything to Me and About You, and some old Westlife favourites such as Uptown Girl.
Tracks such as One of These Days and Coming home showcased a more pop inspired sound mixed with traditional American County, strongly reflecting the time the 34-year-old spent in Nashville creating the album.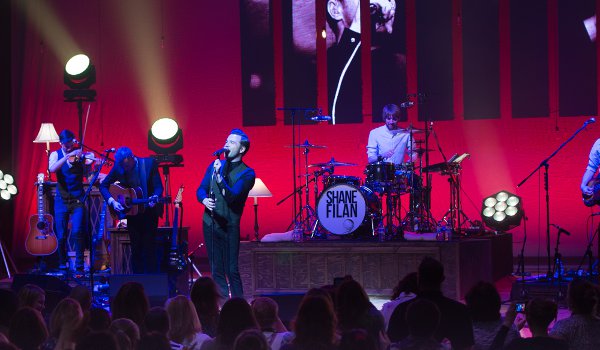 In Birmingham, he was supported by British singer songwriter Ben Montague, best known for his single Haunted from his 2011 album Overcome.
Filan, who released his debut solo album last year, began the tour in Liverpool on Thursday 20 February.
Following the 13 English dates, he will perform two concerts at Belfast's Waterfront and three nights in Dublin.
He will complete the tour on Friday 15 March and has said that he plans to mark the occasion in Dublin over St Patrick's Day weekend with a party for family and friends.
[nggallery id=67]